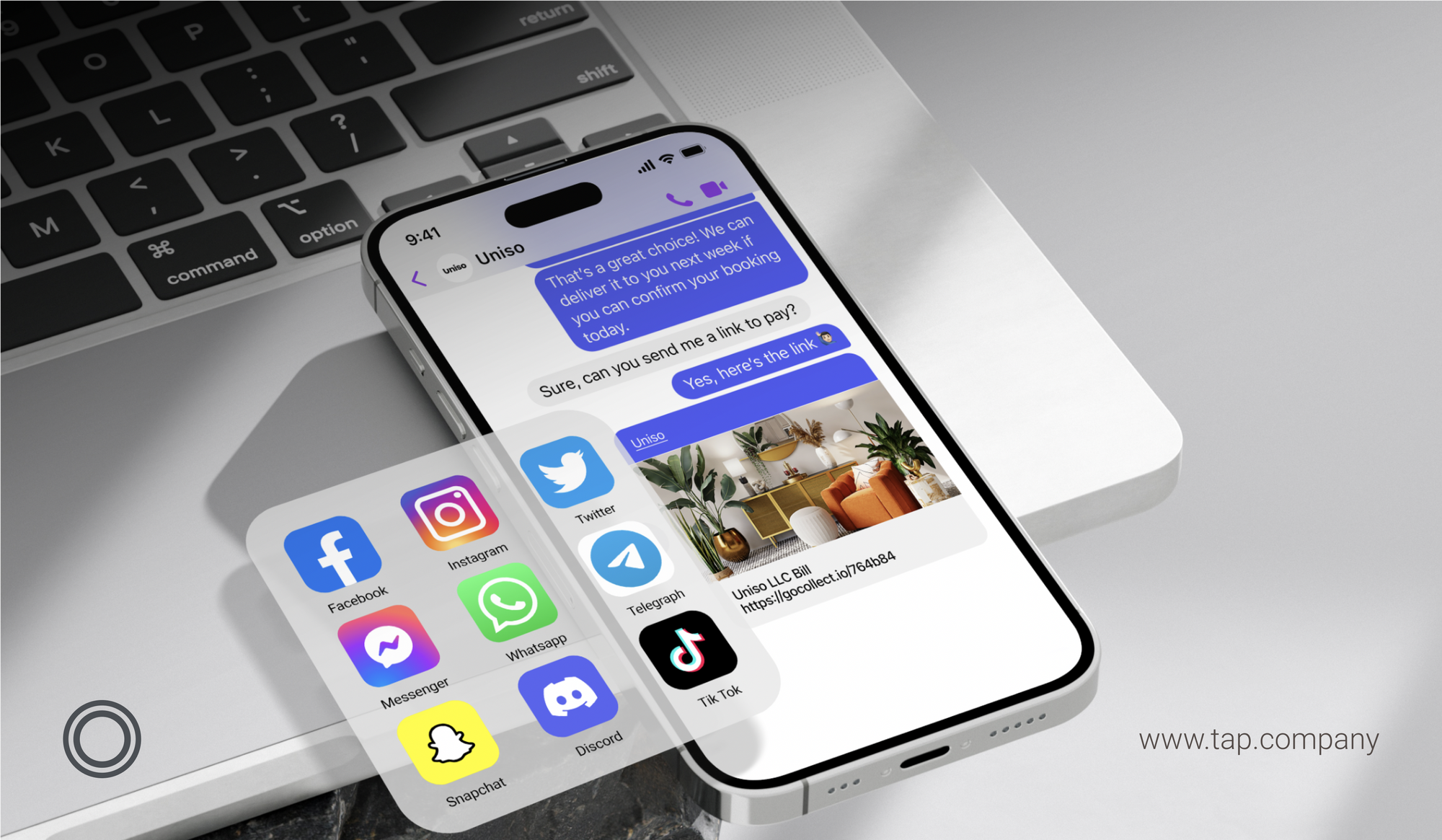 How payment links simplify online payments for freelancers, creators, and small businesses
Payment links are an easy way to accept online payments without a website through WhatsApp, Instagram, email, and more, making this game-changing product perfect for businesses looking to simplify their payment process.
Innovative and new business models, such as the creator economy, the freelancer economy, and social commerce, are overtaking traditional business models. It's evident that these new models are gaining momentum as more than 200,000 content creators lead the way in MENA and 1.56 billion freelancers worldwide.
These fresh business models require new payment products to ensure flexibility and seamless customer experiences. Enter payment links, the ideal payment method for the new creator economy.
This straightforward payment product is ideal for small businesses, social commerce entrepreneurs, and freelancers. It offers a convenient way to collect payments online, with support for multiple payment methods and simplified payment operations.
Understanding Payment Links: how they work
Businesses can easily receive online payments by using payment links. These links are simple to create, customizable with product details and branding, and do not require technical knowledge or a website. They are ideal for small businesses looking for a quick and simple way to collect payments.
Payment links are also referred to as checkout links, which are clickable URLs or scannable codes that allow customers to make purchases. These links are available in various forms, such as digital links, buy buttons, or QR codes, and can be used on different platforms like websites, social media, messaging tools, and in-person.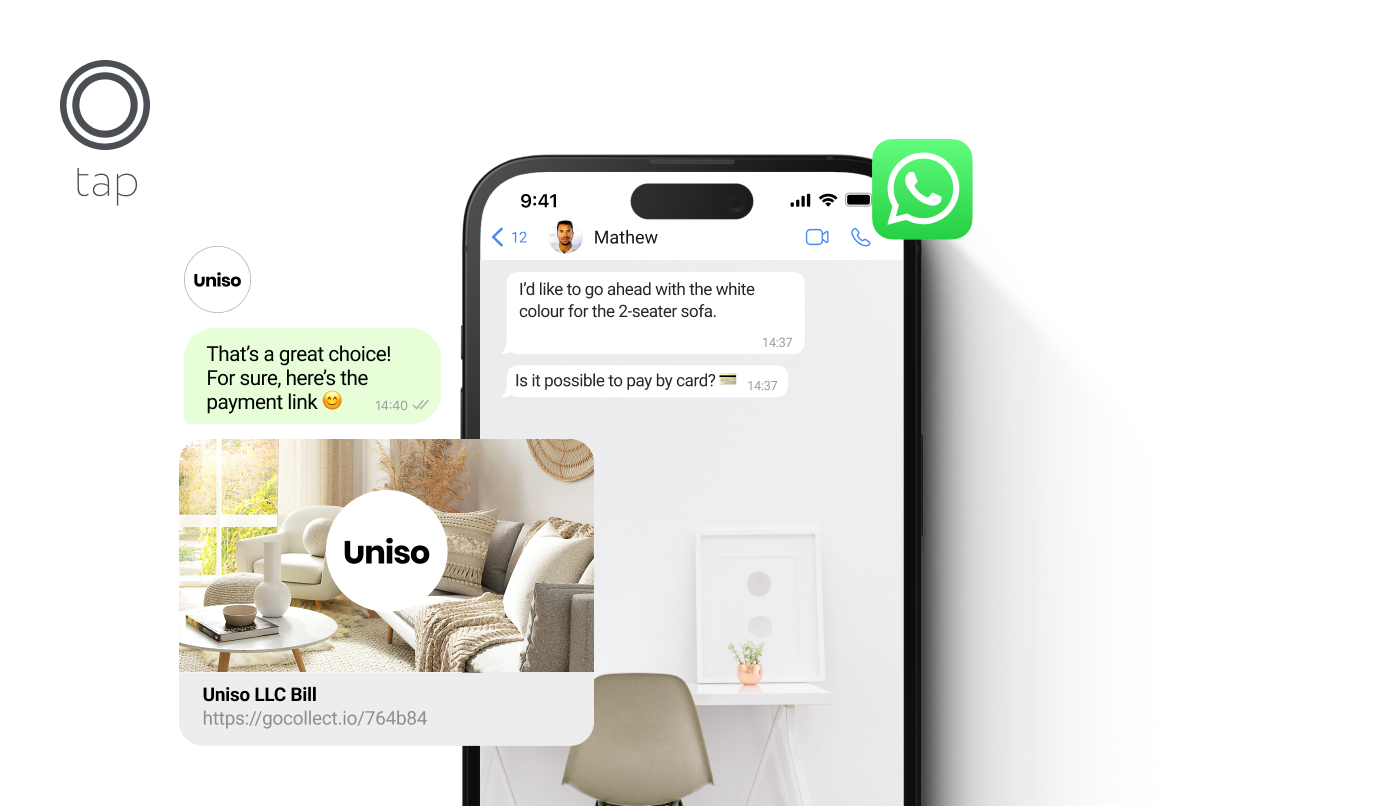 When customers click on the payment link, they are directed to the merchant's online checkout page to complete the transaction. Payment links can be used for a single transaction, like a customer invoice, or for multiple transactions, like a buy button on a social media platform.
💡
Sending payment links directly to customers through the same communication channel eliminates the need for customers to navigate to a website, resulting in rapid conversions and a smooth customer experience.
Moreover, this method does not require businesses to create their own website or checkout page to collect online payments. Instead, businesses can simply provide customers with a payment link to complete the purchase.
Key advantages of using payment links
Let's explore the benefits of using payment links now that we have an understanding of what they are and who they benefit.
1. Simple and user-friendly
Payment links are incredibly simple and easy to use. Creating a link that generates an invoice connected to the link, sharing it with customers, and allowing them to make a payment with a few clicks is all that's needed. No complicated payment gateways or technical issues are required.
2. Provides a convenient and flexible payment experience for customers
Payment links provide a seamless payment experience for customers, allowing them to make payments without switching platforms or experiencing any difficulties. This can lead to increased sales and repeat business, as customers prefer to return to a business that offers a seamless payment experience.
3. Offers multiple payment methods
Payment links do not limit customers to specific payment options. Customers can still use any payment method they prefer, such as global credit cards like Visa and MasterCard, local cards like mada, KNET, or Benefit, or alternative payment methods like Apple Pay, Google Pay, or BNPL options like Tabby.

4. Simplifies payment operations
Payment links simplify payment operations significantly. Many payment link providers offer mobile or web apps (or both) that allow users to track payments, view payment analytics, and generate reconciliation reports. These features enable businesses to keep a record of all payments received, monitor transaction history, and analyze payment trends to make informed business decisions. Payment link apps simplify payment tracking and streamline financial reporting, making it easy to manage finances and stay on top of cash flow.
Who can benefit from payment links?
Payment links provide a convenient and flexible payment option for a wide range of businesses and individuals who need to accept online payments. Here are a few examples:
Small businesses can benefit from payment links as they allow them to collect payments quickly and easily, without having to set up a complicated payment gateway or website. This is especially useful for small businesses that sell a low volume of products or services online.
Social commerce businesses that sell on platforms like Instagram or WhatsApp can also use payment links to accept online payments without having to create their own website. They can send payment links directly to their customers through the platform they're selling on.
Freelancers and consultants can also use payment links to collect payments from their clients with ease. Whether it's for a one-time project or ongoing services, payment links offer a simple and efficient way to get paid for your work.
Setting Up And Using Payment Links: A step-by-step guide
Let's dive into setting up payment links and how to use them to receive payments online:
1. Choose a payment link provider
You have many payment link providers to choose from, so it's important to select the one that best suits your needs. Evaluate factors such as transaction fees, payment methods supported, and the features offered by each provider before making a decision. (We recommend trying goCollect by Tap Payments 😉)
2. Create a payment link
Creating a payment link is a breeze once you've selected a payment link provider. Simply log in to your account, head to the payment link section, and follow the instructions to create your link. Depending on your provider, you may personalize your link with product descriptions, pricing, and branding.
3. Share the payment link
Once you've created your payment link, you may send it to your customers via email, text message, social media, or even on your website. Invoices or receipts may also include the link to make it easier for customers to pay for your goods or services.
4. Track payments
Most payment link providers have features that allow you to track payments in real-time, so you may keep track of your payments and follow up with clients if a payment hasn't been made.

In conclusion, payment links offer an easier, faster, and safer way to receive online payments. They are ideal for small businesses, freelancers, and social commerce businesses. Payment links have several benefits, including simplicity, convenience, and streamlined payment processes. So, if you're struggling with complicated payment gateways, give payment links a shot and enjoy effortless online payments.
Our recommendation? Check out goCollect by Tap Payments. With just one integration, you can offer all the payment methods you need to successfully sell across MENA. It also comes with a range of features, including real-time bill and payment tracking, a visual dashboard, and more. You can easily get in touch with our payment experts round the clock through the live chat available on our website. Join over 100,000 businesses across MENA that are powered by Tap Payments and experience hassle-free online payments today!

---