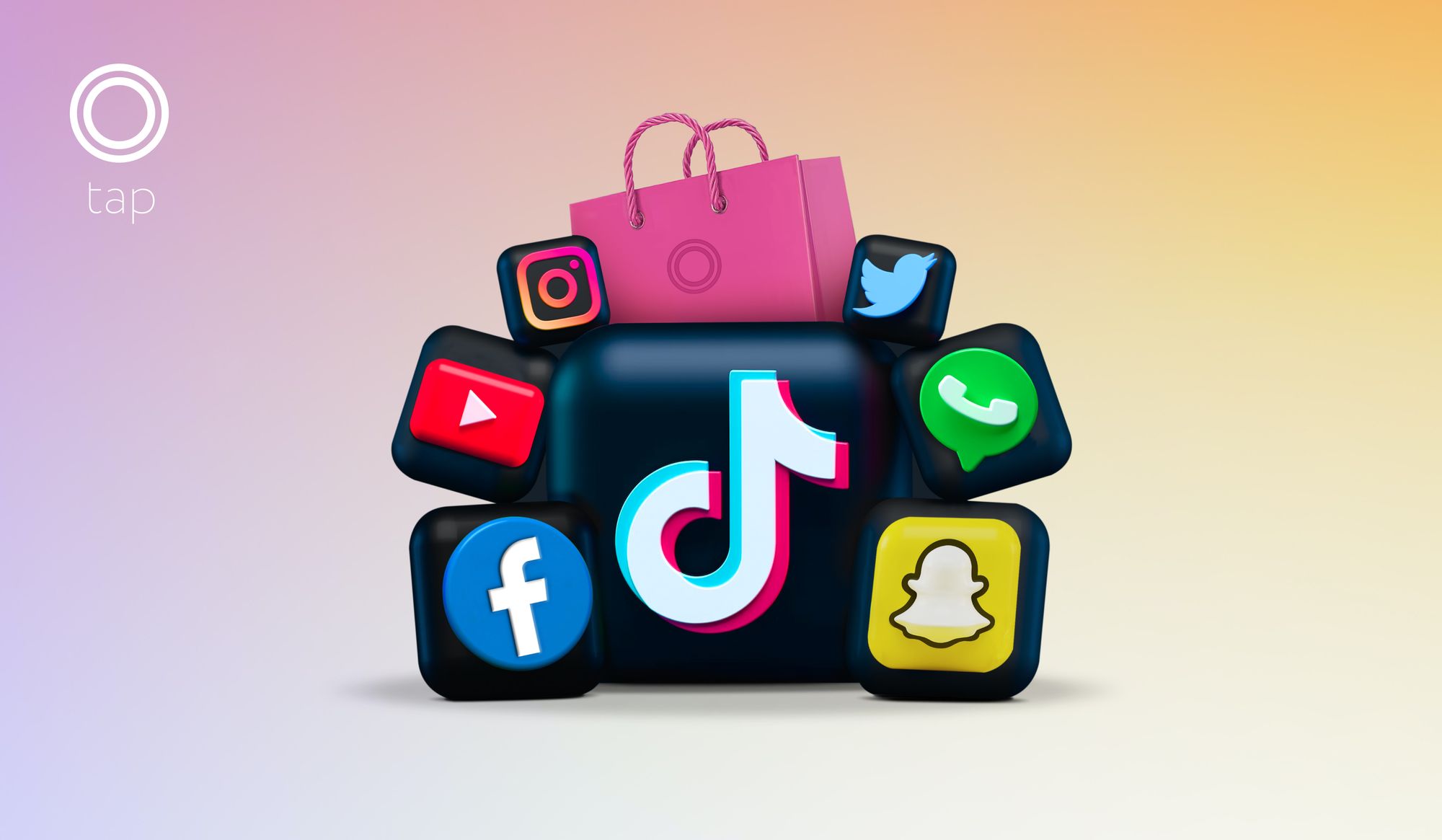 Social Commerce: the future of online shopping in MENA
Social commerce in MENA will grow by 70% in 2022 alone. Learn more about how you can prepare your business for this growing trend in 2023!
Are you ready for the future of online shopping? It's all about social commerce, and this trend is set to accelerate in the coming years.
In fact, social commerce is set to triple in size, from a global market size of $492 billion in 2022 to a staggering $1.2 trillion in just three years.
In the Middle East and North Africa, it is projected to grow by 70% this year alone.
But what exactly is social commerce?
Social commerce is what happens when you marry the best of eCommerce and social media. It is the process of selling products or services directly through social media. Social commerce removes friction by reducing the number of clicks to checkout.
Gone are the days of clicking on a social media post, navigating to an online store, and checking out. Now, customers can pay and checkout directly on their preferred social media platforms. For example, you might see a t-shirt or hoodie on your Instagram feed, tap 'Shop now', and complete the sale.
Gen Z is leading the charge. According to Forrester, 29% of people under 25 complete a purchase on a social network at least once a week. Compared to 12% of consumers aged 45-54.
But not all social media networks are fully embracing the social commerce revolution. Some, like Instagram, are pulling back to focus on other revenue models. Others, like TikTok in the UK, are modifying their plans because the market isn't quite ready.
Before the pandemic, the global social commerce market was set to grow at a rate of 30.8% through 2030. Although these projections may have changed, the factors driving the growth of social commerce remain strong.
7 trends that will transform your online business
Let's examine the key trends businesses need to know to compete in the social commerce arena.
1.  Enhance your customer experience with upselling on social media
The average order made on social platforms is half that of traditional eCommerce. Why? Social commerce favors impulse buying. The average Instagram user is far more likely to spend $20 on an interesting gadget than $200 on a fancy air fryer.
Although, even air fryers are quite the hit on TikTok, with AirFryerGuy having 1.9m followers.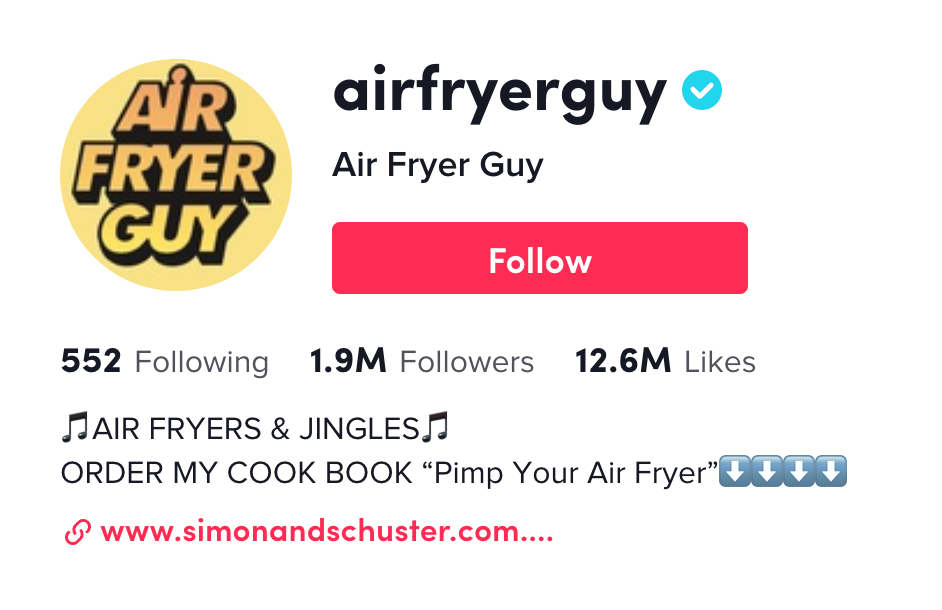 Online stores will have more success if they focus their social media advertising spend on lower-priced products. Then leverage these sales as the entry point for up-selling higher-value ticket items.
When developing your upselling strategy, don't upsell random products. Always recommend items relevant to the original purchase item. Remember, past purchase behavior is the best indicator of future purchase behavior.
2. Augmented reality takes social commerce to the next level with real-world integration
Augmented Reality (AR) may not be at the forefront of online shopping yet, but it's definitely gaining popularity. In fact, eMarketer predicts that the number of AR users in the US will grow to 101.6 million in 2022 – a 21% increase from 2020.
Snap is leading the charge in AR social commerce, with its AR lenses being used more than 6 billion times a day. Snap regularly launches new AR shopping features to turn passive consumers into active shoppers. And it's not just in the US where Snapchat's AR technology is making waves.
In the Middle East and North Africa (MENA) region, Snap's World Lens has been used by retailers to run Ramadan campaigns that have delivered a 4.3x higher average purchase value. In May, Snap also launched its first virtual mall in Dubai.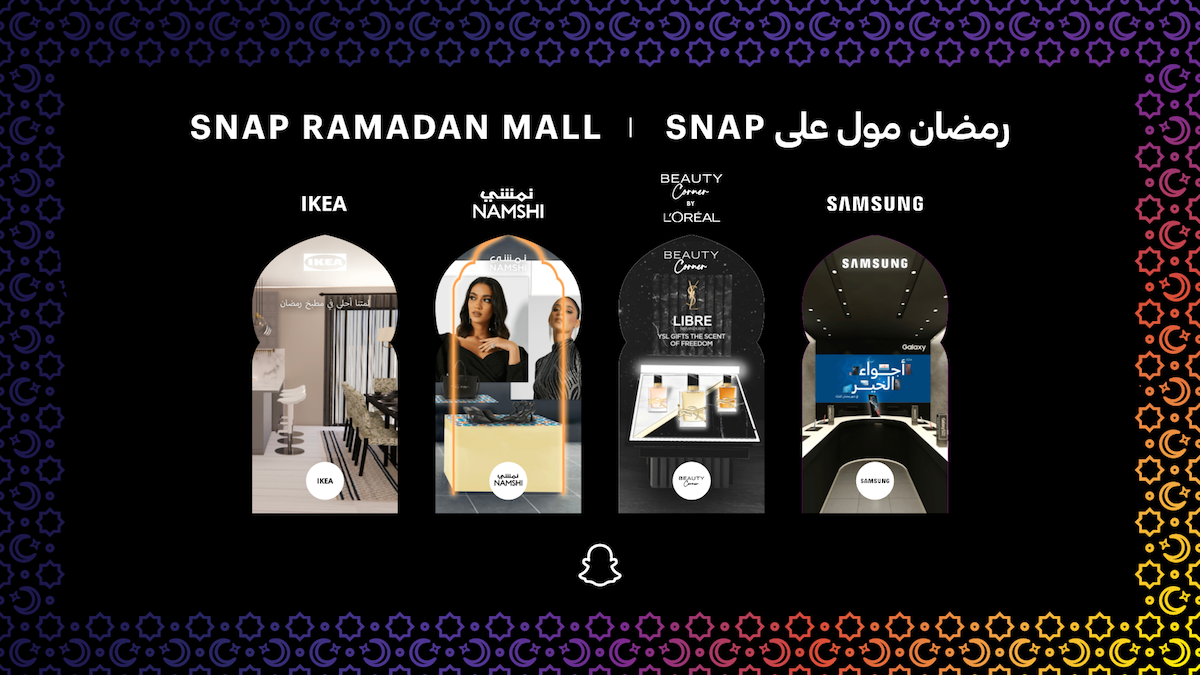 Augmented Reality technology makes products more interactive and engaging. It can make online shopping feel like shopping in a physical store.
While leveraging AR technology may not be feasible for every business at the moment, keep an eye on Snap's newest AR features which are bringing AR into the mainstream.
3. People trust people: the power of peer recommendations in social media marketing
Your customers are your biggest sales team. 92% of people turn to friends and family for recommendations. While 84% trust peer recommendations above all other forms of advertising.
User-generated content (UGC) also plays a huge role in buying decisions. 79% of people say it highly impacts their decisions. Eureka Street, a furniture brand in Australia, saw a 132% increase in engagement and a 15% increase in revenue by incorporating UGC into their Shoppable Instagram feed.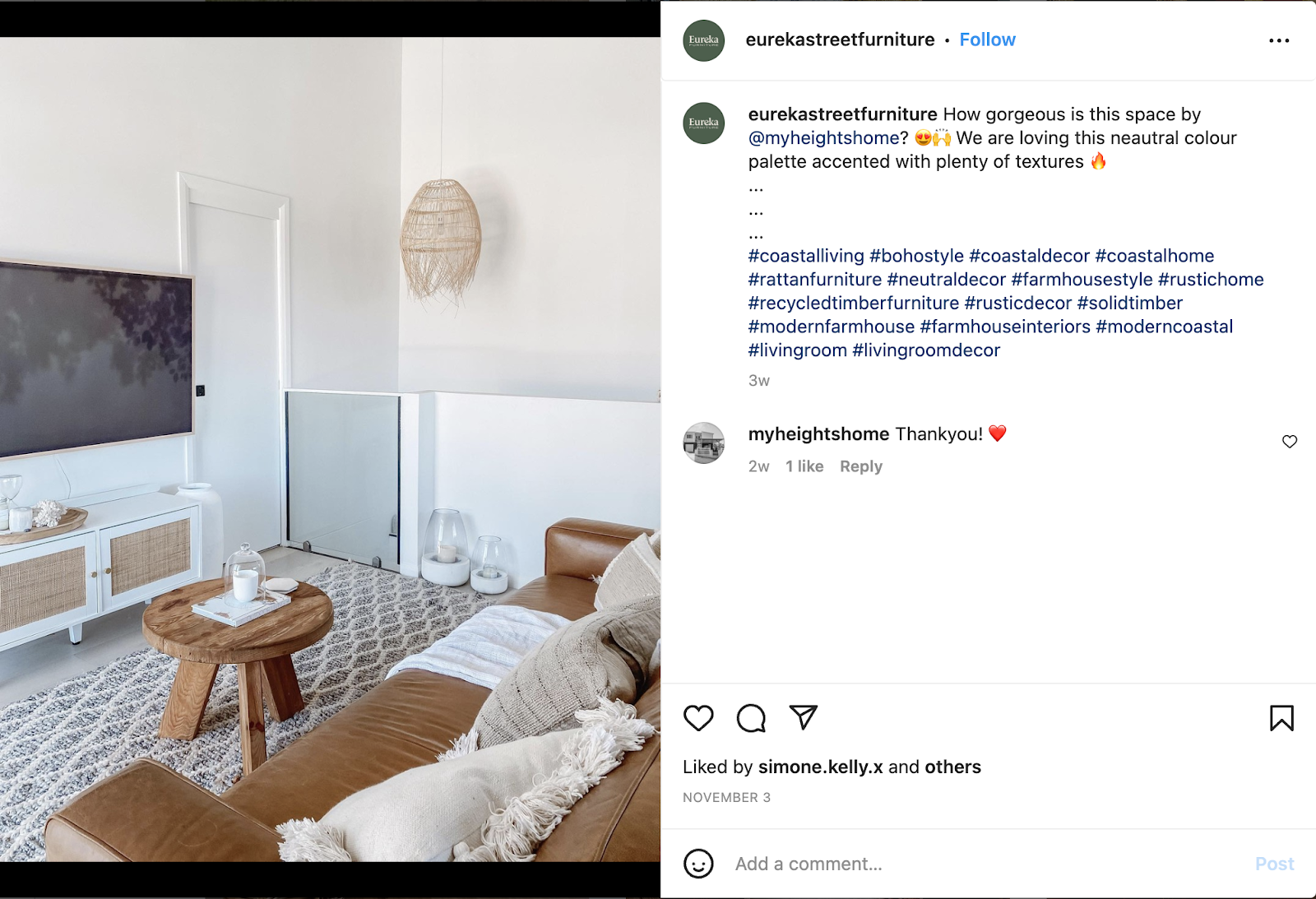 Don't miss out on the benefits of authentic marketing – integrate UGC into your social ad space now.
4. Go all In with micro-influencers
Influencer marketing continues to be a major force. Brands are spending billions to get top users and celebrities to promote their products on social networks. According to Instagram, influencers were responsible for 87% of their users' purchase decisions.
Most online store owners don't have the budget for big names. Yet, they can still benefit from partnering with micro-influencers.
Micro-influencers have smaller followings, but their audiences are typically more engaged and committed. Making them valuable assets for building a loyal customer base.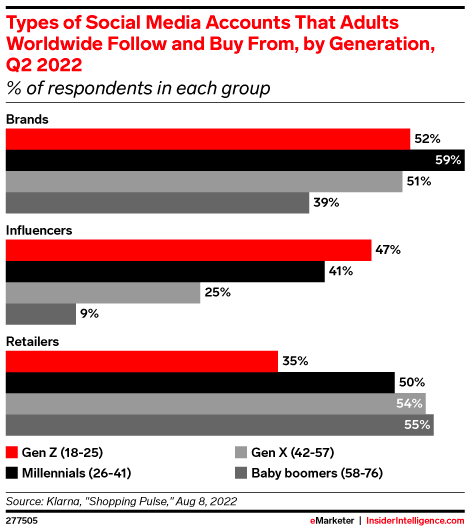 5. Social commerce is conversational commerce
Conversational commerce is the convergence of messaging apps and online shopping. It's a trend that online businesses can't afford to ignore.
WeChat, a Chinese messaging app, has over 1.2 billion monthly active users, and 100 million of them use the app to make purchases. This is a growing trend that online businesses cannot ignore.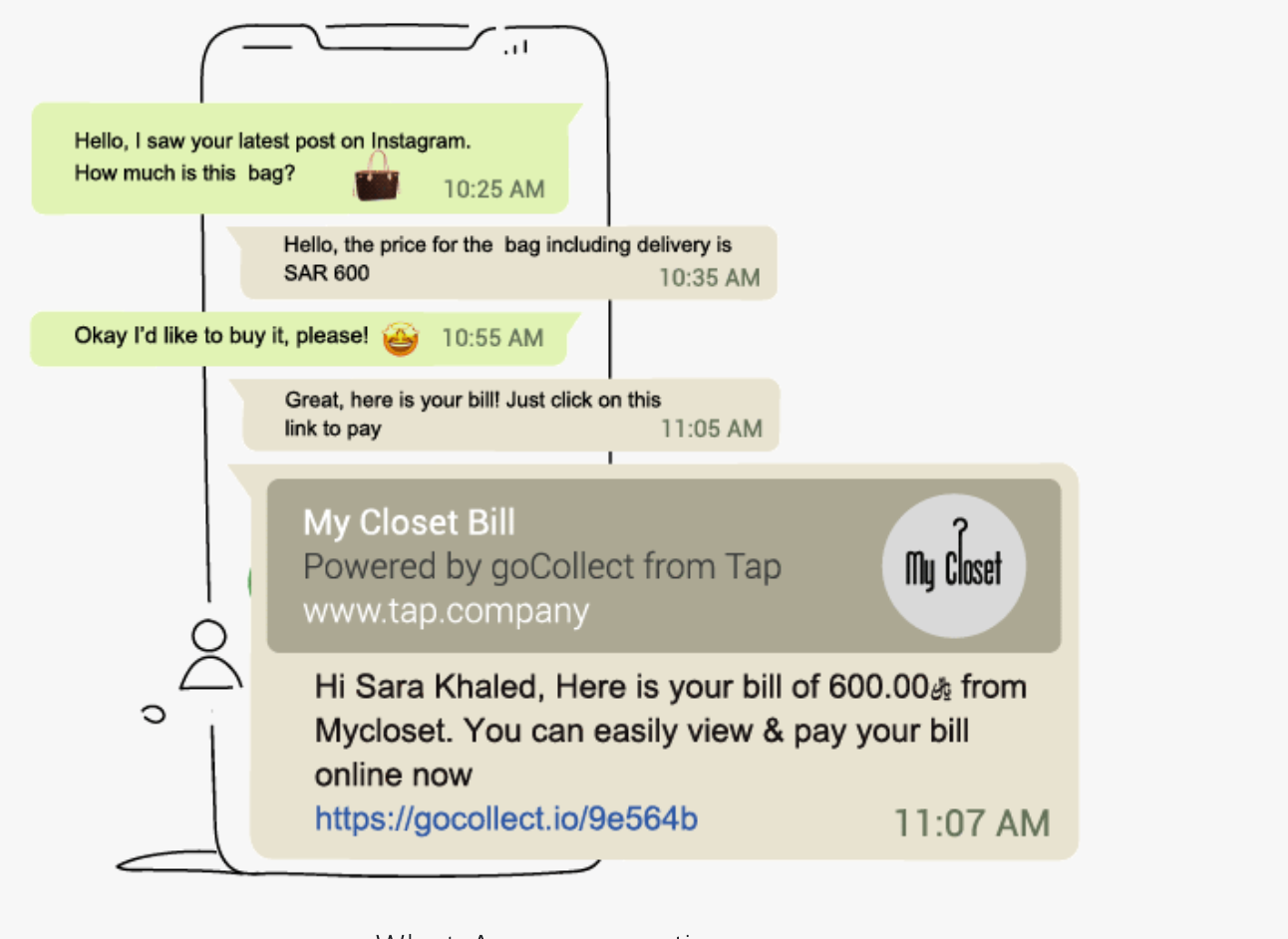 As customers shift from screens to voice assistants like Amazon Echo, the potential for voice-based payments is huge. It is expected to reach $164 billion by 2025.
Optimize your site for voice search to get in on the conversation.
6. Live-streaming: the next big thing in online retail sales
The live-streaming market for retail sales is expected to skyrocket, reaching $25 billion in the U.S. alone by 2023 and $300 billion in China this year.
Livestream shopping allows customers to purchase products directly within a video. This makes it a highly engaging and effective way to boost sales. Like teleshopping-meets-social-media.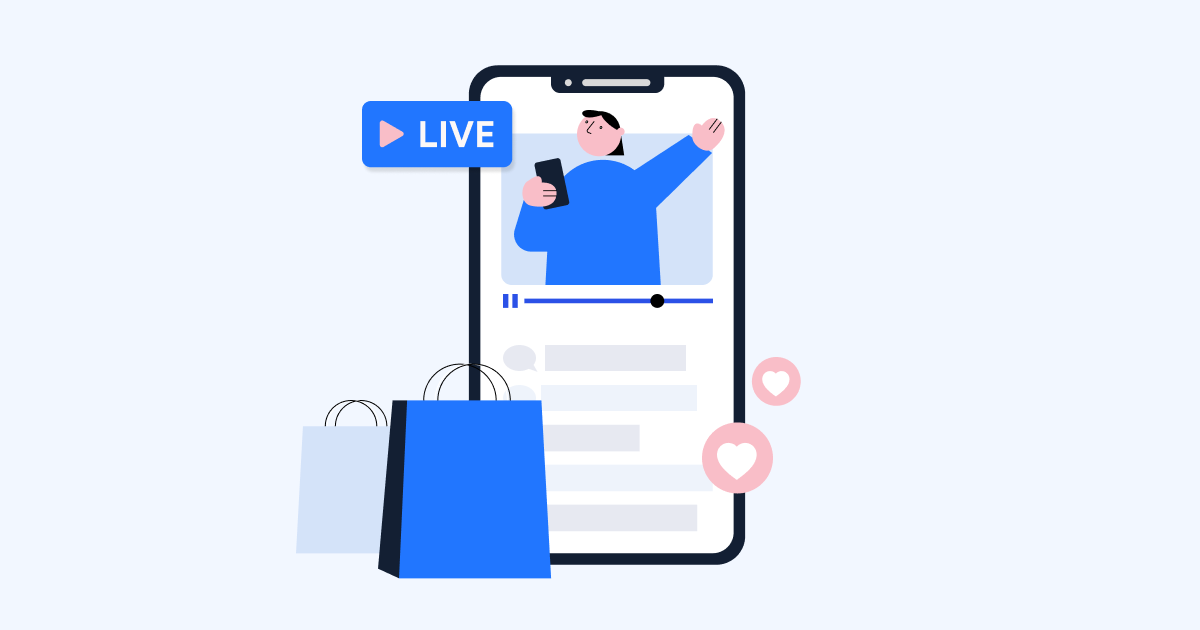 Short and sweet videos are the key to success. Facebook is pulling back its support for live shopping due to a preference for short-form videos like those found on Instagram Reels. Don't miss out on the potential of live-stream shopping. Make sure your videos are concise and to the point."
7. Optimizing the last-mile experience
Merchants often lose control of the customer experience during the shipping process. This leaves them powerless to fix any issues and they end up taking the blame if something goes wrong.
Independent last-mile solutions like Quiqup, Oto, Route, and Jeebly, provide real-time package tracking and protection. This allows businesses to offer the logistical benefits of Amazon FBA without the high costs.
Conclusion
Social commerce adoption is rising. The good news is your businesses won't need a complete overhaul to win at social commerce. It will take some knowledge of the changing landscape, and the courage to try out new innovations. To get started, why not test out live shopping, shoppable ads, and micro-influencers in 2023.
On top of that, MENA businesses can learn from China's success in social commerce. Such as even incorporating bargaining into the online shopping experience. We know how everyone here loves a good deal.
Social commerce will help customer relationship-building and it will strengthen your branding. No matter what way you look at it, social commerce is here to stay.
---