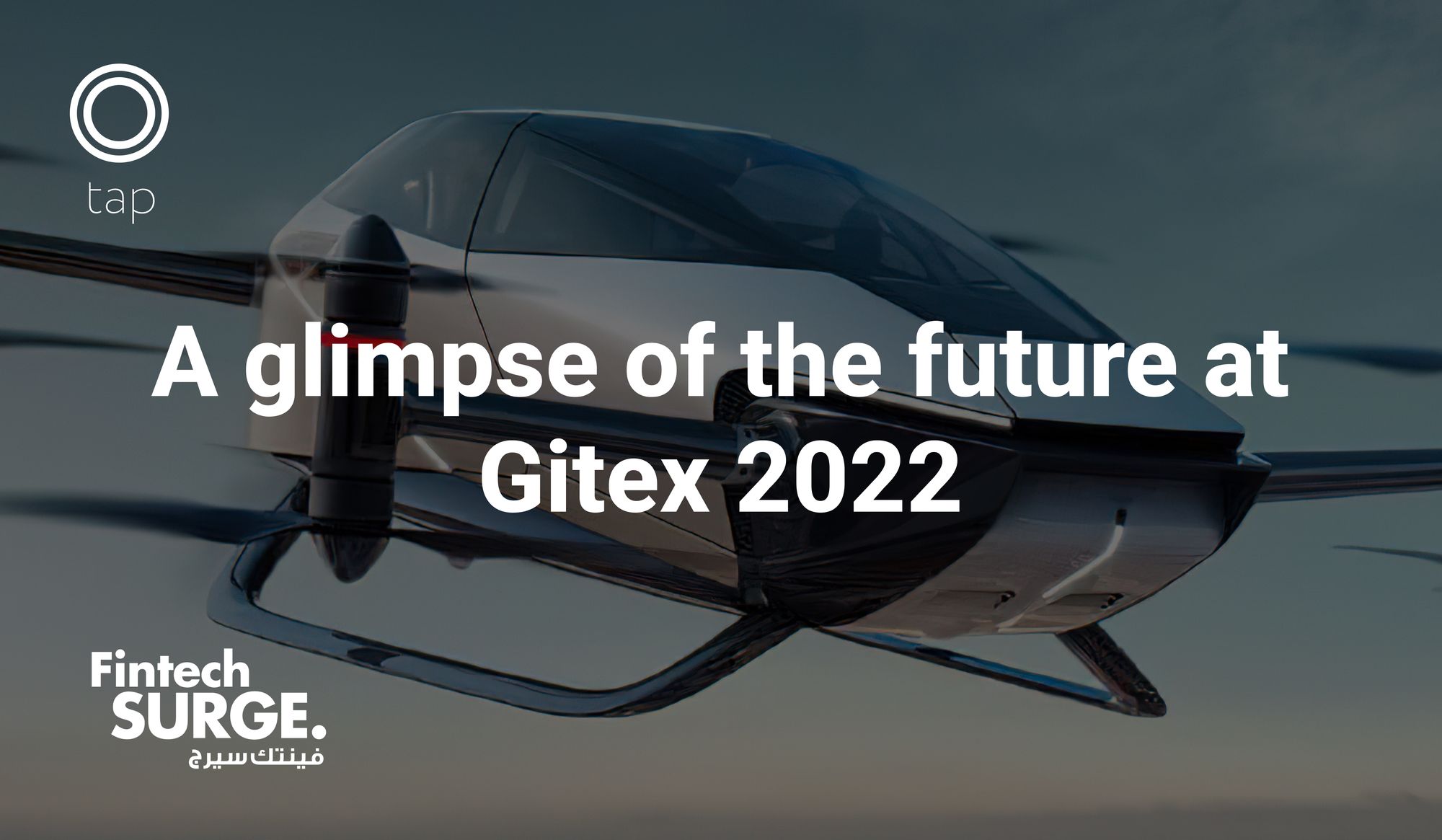 Gitex Fintech Surge 2022: The future of technology, payments & flying cars
Gitex is one of the largest technology & fintech conferences in the world, and here is how it went
Gitex is the reason why from the 10th to the 13th of October you couldn't find any taxis in Dubai, the roads seemed busier than usual and none of the restaurants on DIFC had any reservations available all week!
Gitex technology week is Dubai's biggest annual tech exhibition and conference that brings in people, investors, and companies from all around the world. The event is organized by Dubai World Trade Centre and includes multiple conferences on various topics such as Fintech Surge, Marketing Mania, North Star, and more.
This year, it was held over 4 days with 5000 companies from around the world across 2 million square feet of exhibition space and 26 halls covering everything from 5G, Blockchain, and Payments, to the metaverse, AI, the Internet of Things, and mobility. In addition to these impressive displays, there were also plenty of talks and panel discussions on the future of technology, fintech, AI, and how it will shape our lives. All in all, it was a great event with something for everyone!
During this week, we saw a lot of cool things such as:
🚗 The unveiling of the futuristic flying car X2 by the Chinese manufacturer XPeng with its first public test flight at Gitex
🌐 The digital universe created by Etisalat& is a step towards the Metaverse highlighting technologies such as VR, AR, Web 3.0, NFTs, Blockchain, 5G high-speed internet & more.
🚖 Dubai's first driverless taxis showcased by the Roads and Transportations Authority
✨ Partnering with the TMRW Foundation, Gitex also showcased Room, a life like 3D communication tool offering a look into the future of the three-dimensional internet: The Internet of Life.
This is only the tip of the iceberg. It was a fully action-packed 4 days with incredible tech and exhibits in every corner!
Tap Payments | Fintech Surge
Fintech Surge was one of the 7 exhibitions running under Gitex in Za'abeel Hall 5. We were proud to support this massive gathering of the Fintech community with leading companies like Binance, Mastercard and so many more.
We had a great time meeting everyone who came by our booth during the event. If you had a chance to try the delicious coffee that we had brewing in our booth, it was all because of a Tapreneur we are proud to serve: 85+ Coffee. If you're a coffee aficionado, be sure to go check them out!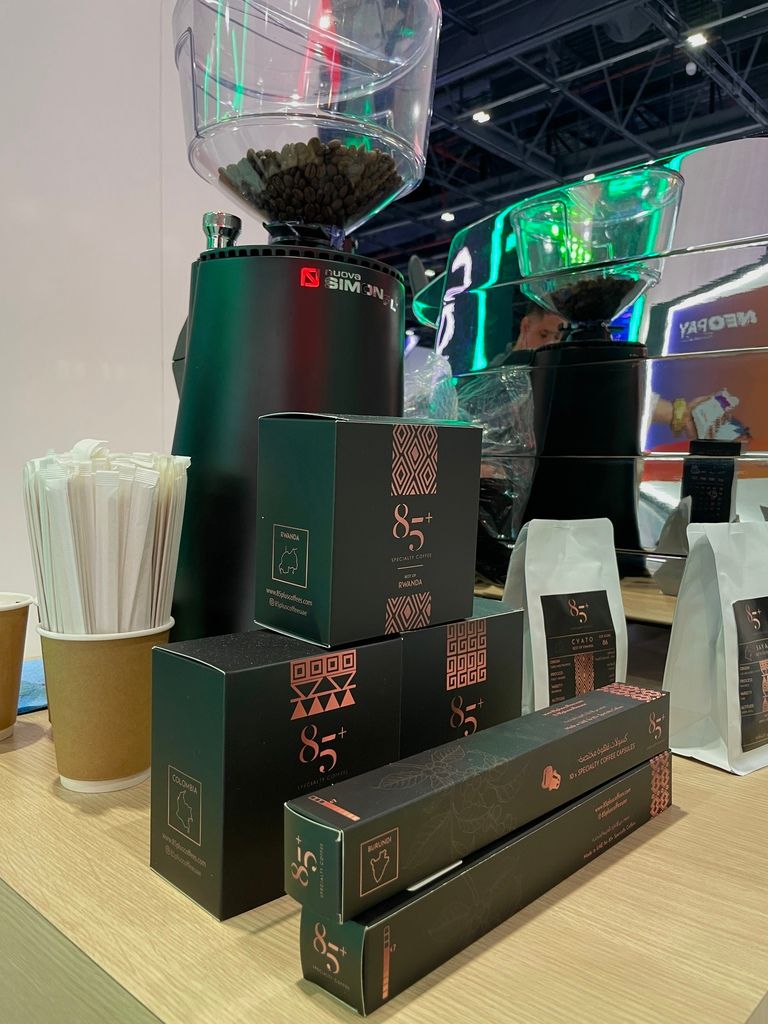 Some highlights from the event 🤩
Super Nova Pitch Competition
Ali Abulhasan, our Co-Founder & CEO, was one of the Super Nova Pitch Competition judges. This year the pitch competition attracted over 600 startups applying from over 41 countries to win up to $200,000 in cash prizes.
The Fintech Innovator category that Ali was judging was filled with highly innovative startups that gave a glimpse into the exciting future the industry has. After battling it out, Allink, a tag-based payment, and information transfer solution company from South Korea was announced as the winner of the Fintech Category!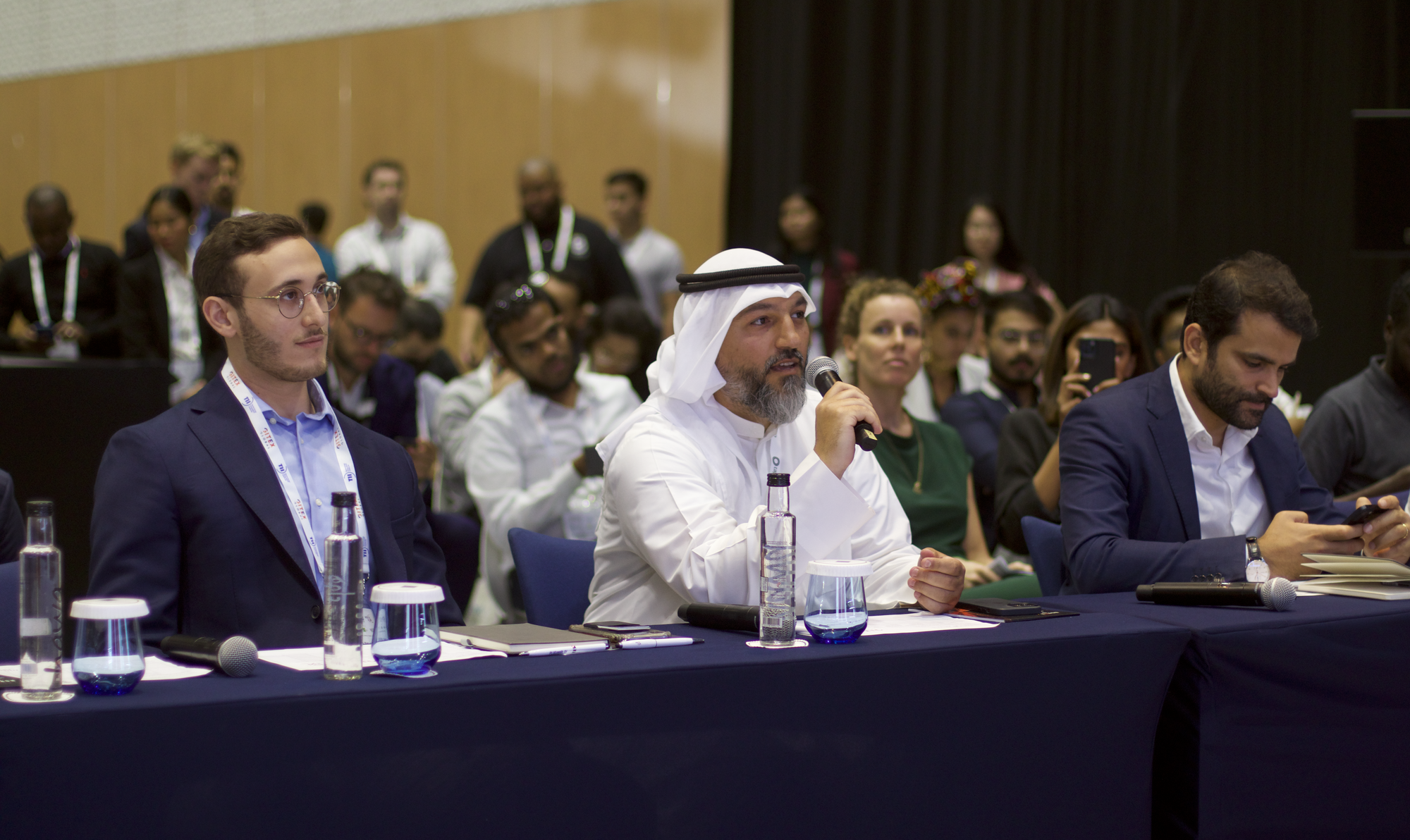 The panel of judges also included:
Elias Aad, Partner at Roland Berger;
Dylan Palladino, Fintech Project Manager & GCC Venture Lead at Plug and Play Middle East;
Kartik Taneja, Head Executive VP at NEOPAY, Mashreq Bank;
Ziad Jammal, Head of Startups & Digital Natives (Google Cloud) at Google.
Panels Discussions
Soliman AlDukhil | The Customer is the King - Providing a Tailored Experience Across the Customer Journey
Our Group VP, Soliman, discussed the importance of creating payment products that enable businesses to easily offer a tailored experience to their customers.
"The needs of SMBs, Enterprises, Multinationals, Startups, and Fintechs are all distinct from one another. So in order to enable all segments to offer a smooth customer experience, we have built customized products to match each segment's needs."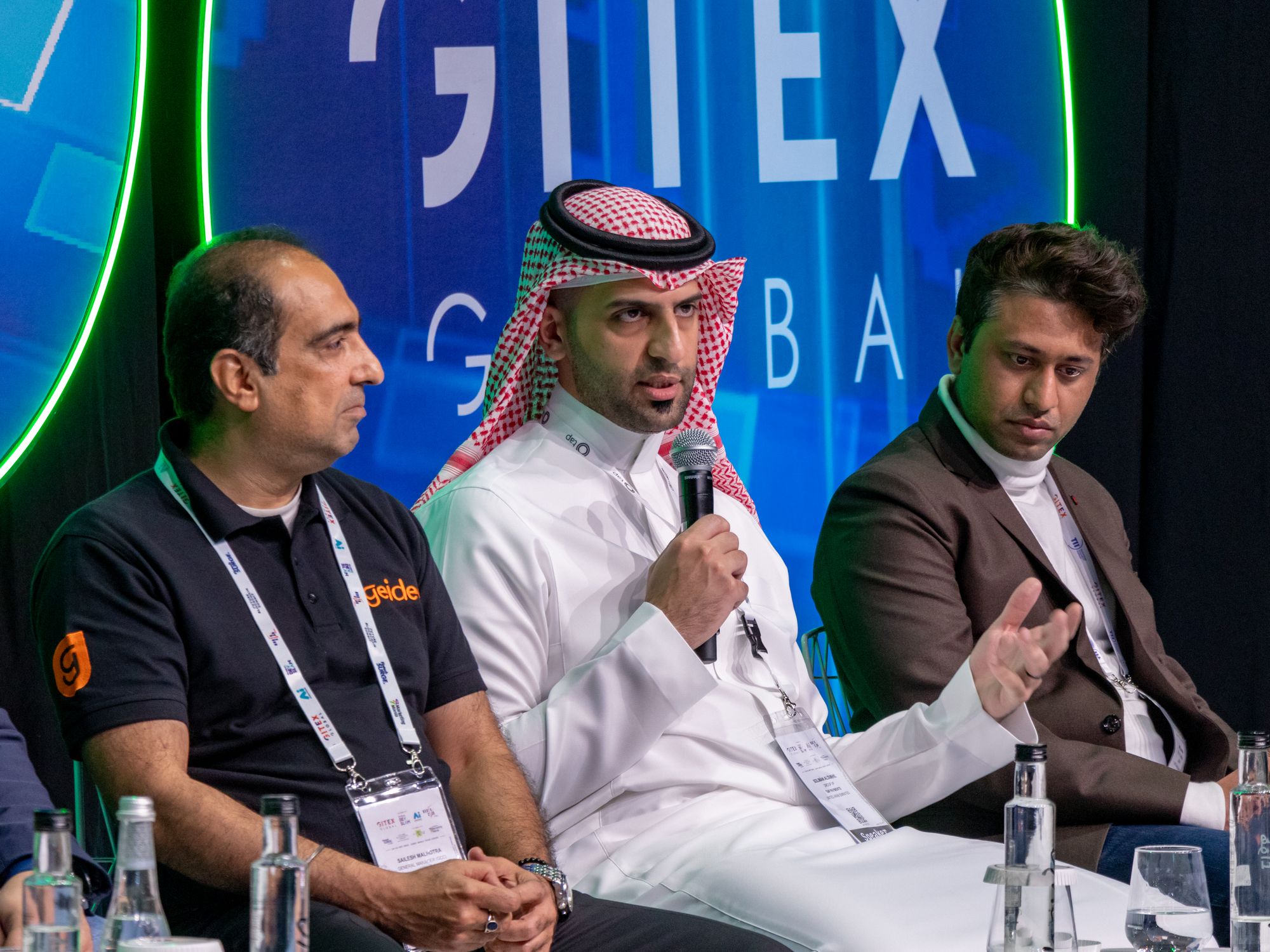 Ahmad AlWazzan | Defining New Rules: Global Regulatory Trends in a Rapidly Changing World
Our Group EVP, Ahmad, discussed the importance of making it easy for businesses to scale across MENA without letting regulation be a roadblock.
"At Tap Payments, we know how difficult it can be for businesses to scale due to specific regulatory requirements. This is why we have developed a payment infrastructure that startups and fintechs can build on, to scale easily across MENA while addressing the regulatory needs"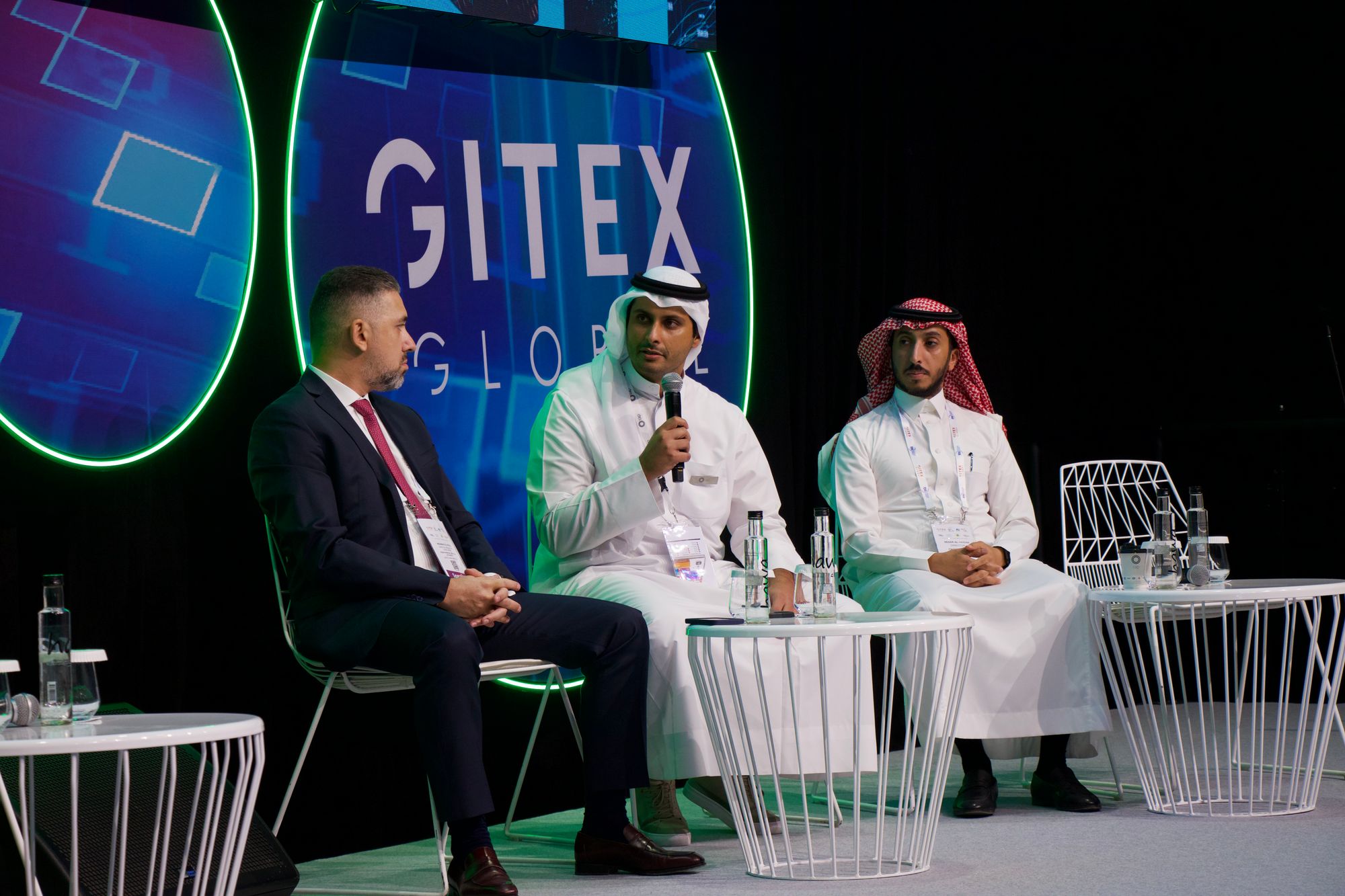 Sultan AlOnazi | Fintech Saudi Arabia: Lid off to Lift-Off
Our MD of Saudi Arabia, Sultan, was engaged in a very interesting panel looking at how Saudi Arabia is using fintech to deliver on its Vision 2030 objectives.
"In line with Saudi Arabia's Vision 2030 to shift away from cash and towards online payments, we make getting started with online payments as easy as possible for businesses of all sizes. With Tap, you have one contract, one integration, and one unified dashboard to simplify all aspects of payments."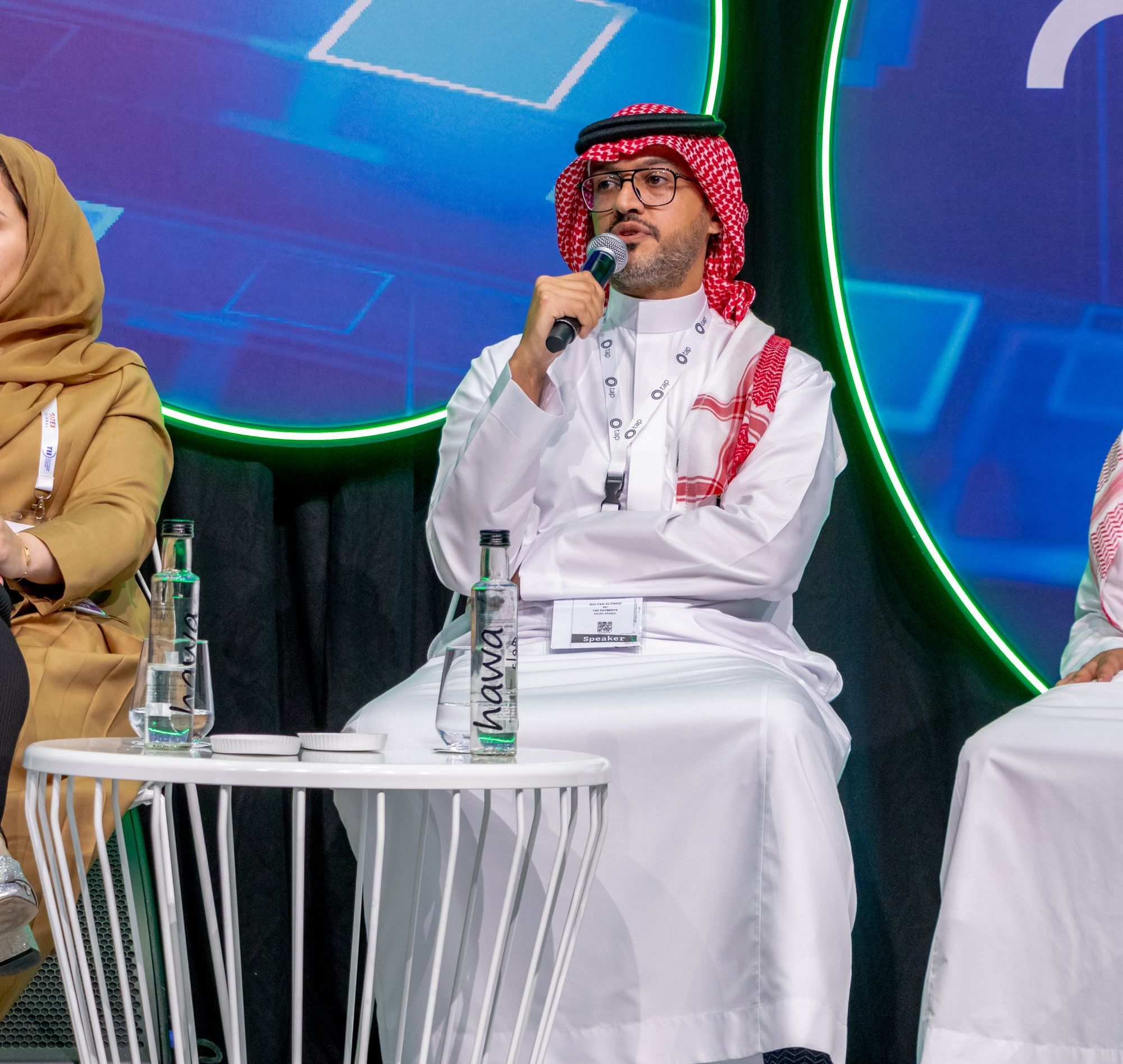 ---
Gitex is always a great opportunity to get your hands on the latest tech and see what the future holds. This year's Gitex was no different, with plenty of new technologies and concepts on display. We had a great time and we hope you did too!

---