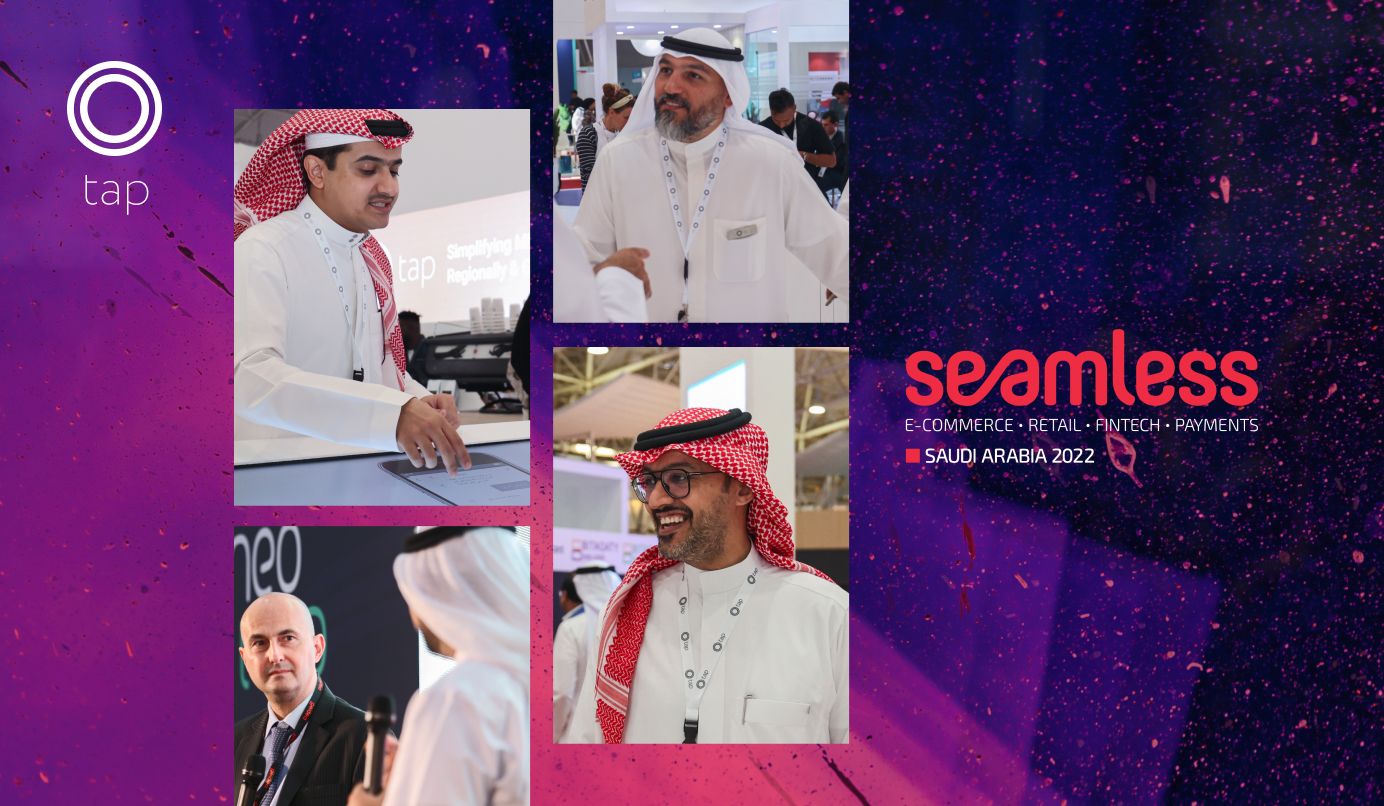 Discover the latest trends in Saudi Arabia across eCommerce, payments, and BNPL at #SeamlessKSA
Seamless is one of the biggest annual fintech and eCommerce events globally with conferences held in the Middle East, Europe, Africa, and more. Seamless usually holds its Middle East conference in Dubai, where we joined them earlier this year for an amazing 2 days! But, for the time ever Seamless just held a second successful event in the region in Saudi Arabia and we were honored to support them again as a partner.
Seamless brings together startups, fintechs, eCommerce, experts, and entrepreneurs in the MENA region. This year, with more than 250 exhibitors, 200 speakers, and 12,000 attendees, the two days were filled with a lot of exciting and insightful sessions, panels, and workshops from the best and brightest in the industry.
Let's explore some of the highlights of the two action-packed days.
Tap Payments at Seamless Saudi Arabia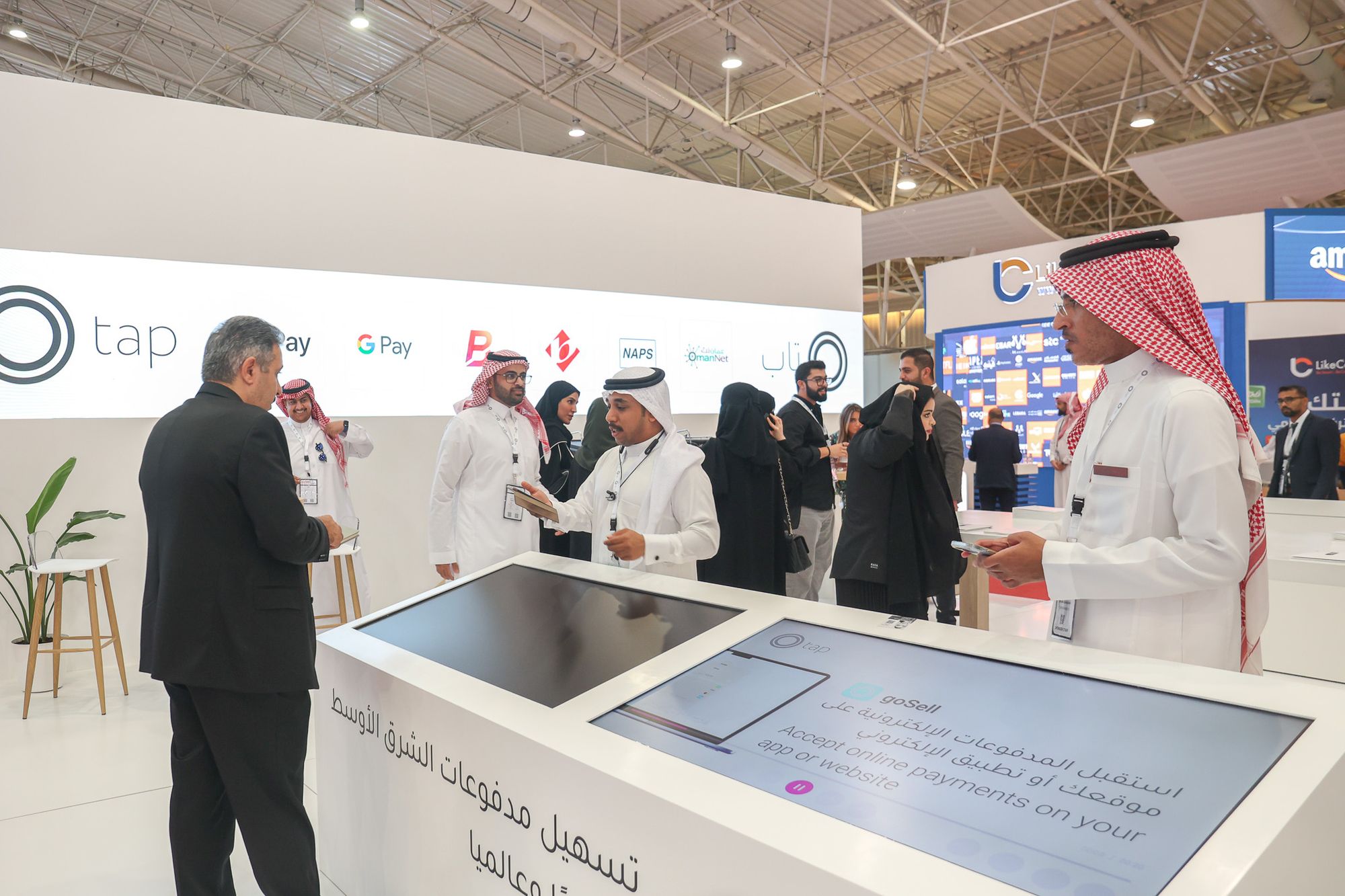 Developing the fintech and payments ecosystem is always a top priority at Tap Payments, and supporting events like Seamless is our way of committing to the development of the industry. Over the 2 days, we got to meet many experts, chat online payments with entrepreneurs, and have discussions with potential partners over endless cups of coffee, freshly brewed and served by our very own barista at the booth.
eCommerce University- Learn To Grow Your Online Business 📈
eCommerce university is an initiative powered by Tap Payments to help entrepreneurs build and successfully grow an eCommerce business. We had an exciting agenda of masterclasses and workshops by experts in the industry. We were also delighted to have two of our trusted partners, Zid and Tabby, hold workshops at the eCommerce University as well.
Mazen AlDarrab, CGO of Zid, on Day 1 discussing "Ensure checking these boxes before canceling the cash on delivery (COD) feature in your store"
Zid is a Saudi-based eCommerce Platform that started in 2017 with the goal of helping businesses easily go online, no matter their tech expertise or size.

We were honored to have Mazen AlDarrab, the Founder and CGO of Zid himself giving a session at the eCommerce University about everything you need to know about before disabling cash on delivery (COD) in your online store. With his many years of expertise, he also gave practical advice on how to grow your eCommerce business and stand out amongst the competition.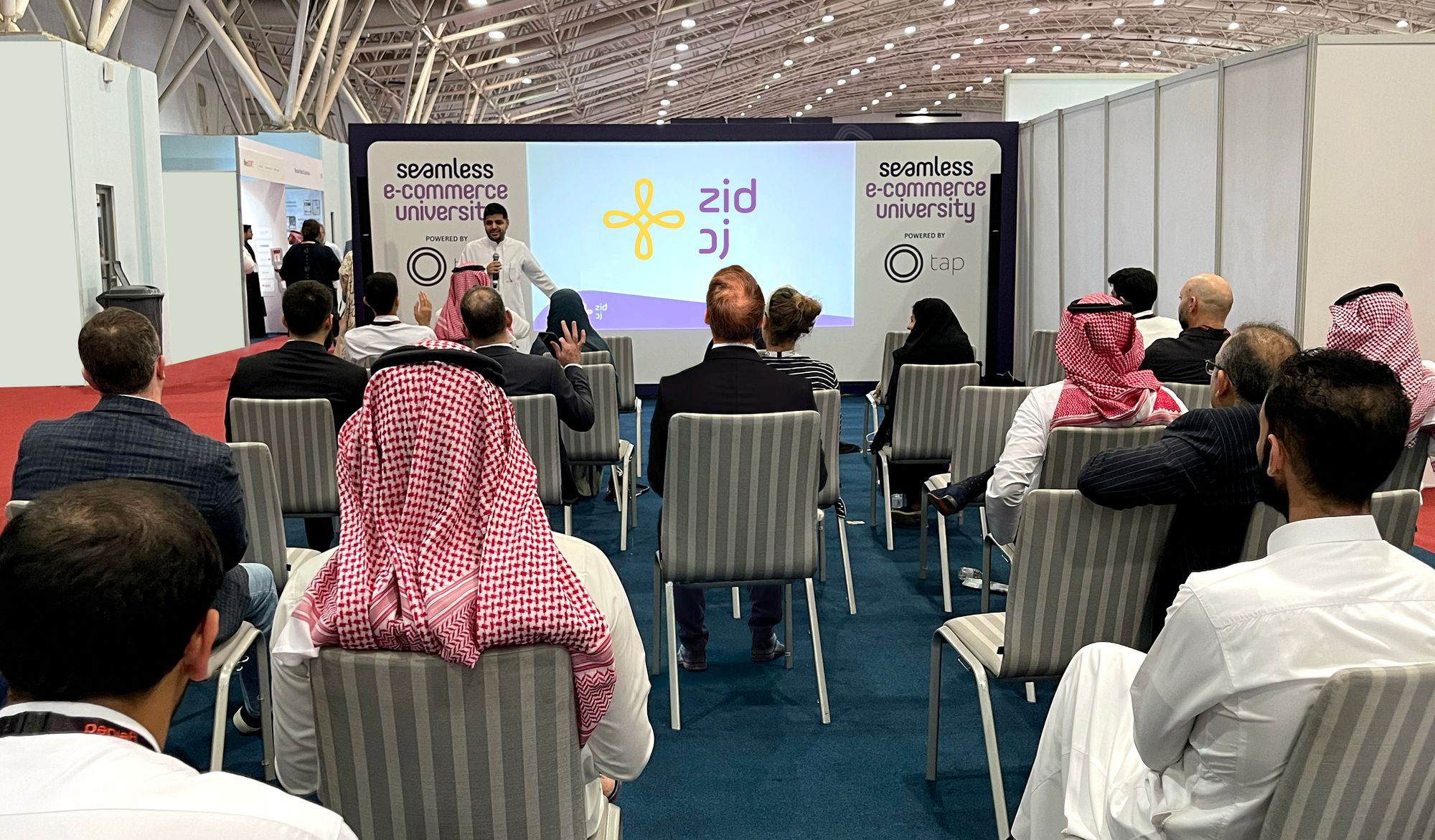 Click to view key takeaways from his session ✍🏼
COD has become the more difficult and time-consuming choice because companies must confirm COD orders before shipping them out. There's also always a risk that the customer may not pay compared to online payments where the payment is ensured as soon as the order is placed.
COD may help increase sales, but it can also be limited to only offer COD as a payment option. For every payment method added at checkout, you're accessing a new customer base that trusts and prefers this payment method.
With online payment today, the challenge is no longer "How do I accept online payments?" but "How can I do so quickly?". Generally, this could take anywhere between 14-20 days but Tap has simplified that process and made it possible for our customers to accept online payments in less than a day.
Businesses can start creating and operating their online stores with the ease of a tap. All you need to do is visit Zid's website and start designing your store, and then you can choose the package that best suits your needs.
Fireside chat with Abdulaziz Saja, the GM at Tabby Saudi Arabia
Our very own Mohammed AlKhuwaiter, Director, Enterprise Acceptance - Saudi Arabia, also interviewed Abdulaziz Saja, General Manager at Tabby Saudi Arabia, one of our Buy Now Pay Later (BNPL) partners about the growth of this popular alternative payment method in Saudi Arabia and beyond.
Tabby provides a way for shoppers to buy high-ticket items and pay in installments with zero interest. All you need is a valid ID that proves you are 18 or older.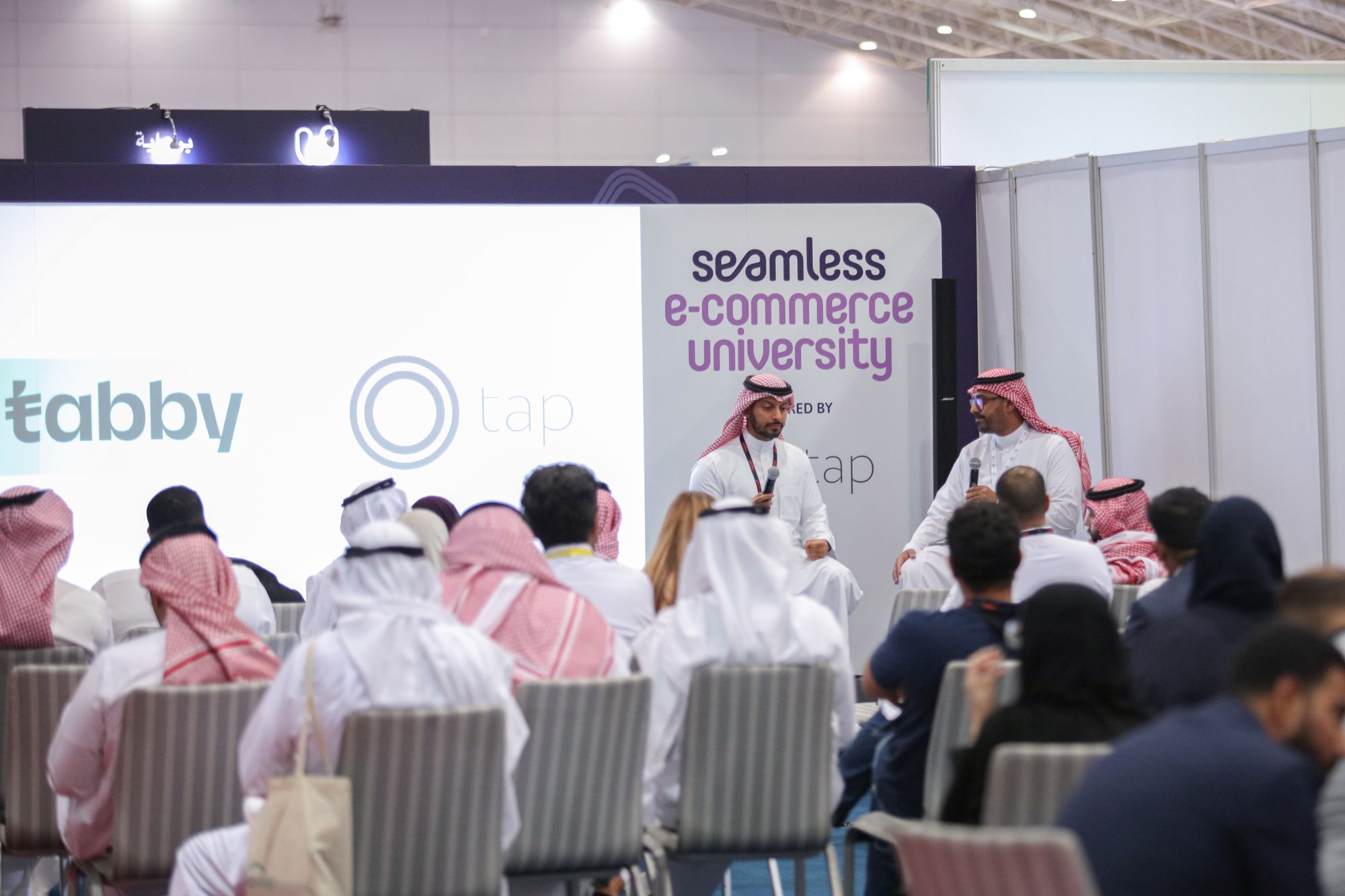 Click to view key takeaways from the fireside chat ✍🏼
BNPL will help further the move to a cashless society by providing a clear advantage for customers paying online since they can now pay in installments.
It's helpful that there is a high population of youth in Saudi Arabia since they are very open to trying new payment products, and we expect this to lead to an increase in the use of BNPL over the next couple of years.
As an eCommerce business using Tabby, you can expect to see a significant increase in the average basket size and an increase of 15%- 20% in conversions, since the flexibility in payments that BNPL provides will push more consumers to make purchasing decisions quickly.
If you're a merchant interested in enabling BNPL within your store, you can get started by visiting Tabby's website and registering. Tabby's team will then review the request and approve or reject it based on their own internal criteria.
Hear from the experts at Tap Payments
We also had some of the experts from our own team speaking at some great sessions at the event.
"Striving Toward Saudi's Cashless Society of 2030: Building a Digitally Enabled and Financially Literate Population":
Our very own Managing Director in Saudi Arabia, Sultan Al-Onazi, was in a panel with other experts in the industry exploring the potential and complications of going cashless.
Click to view key takeaways from the panel ✍🏼
eCommerce is growing at an incredible pace in Saudi and across MENA post-covid with around 90% of Saudi consumers preferring to shop online.
Apple Pay has become one of the most popular online payment methods for customers in Saudi because of how convenient it is to use. At Tap Payments, we have made it for merchants to enable Apple Pay in their online store.
The infrastructure that regulators have developed within the Kingdom enables customers to easily go cashless. They have also created a framework that encourages fintech to innovate easily and create better payment experiences in line with Saudi Vision 2030.
Key Points from "One Giant Leap: The Rapid Evolution of Payment Methods in the New Normal":
Our Group EVP, Business and Managing Director in Bahrain, Ahmed AlAradi, was also interviewed by Francesco Burelli, Strategy & Digital Transformation Consulting Partner from INSEAD. The interview touched on the future of payments, as well as the challenges startups may face when it comes to payments.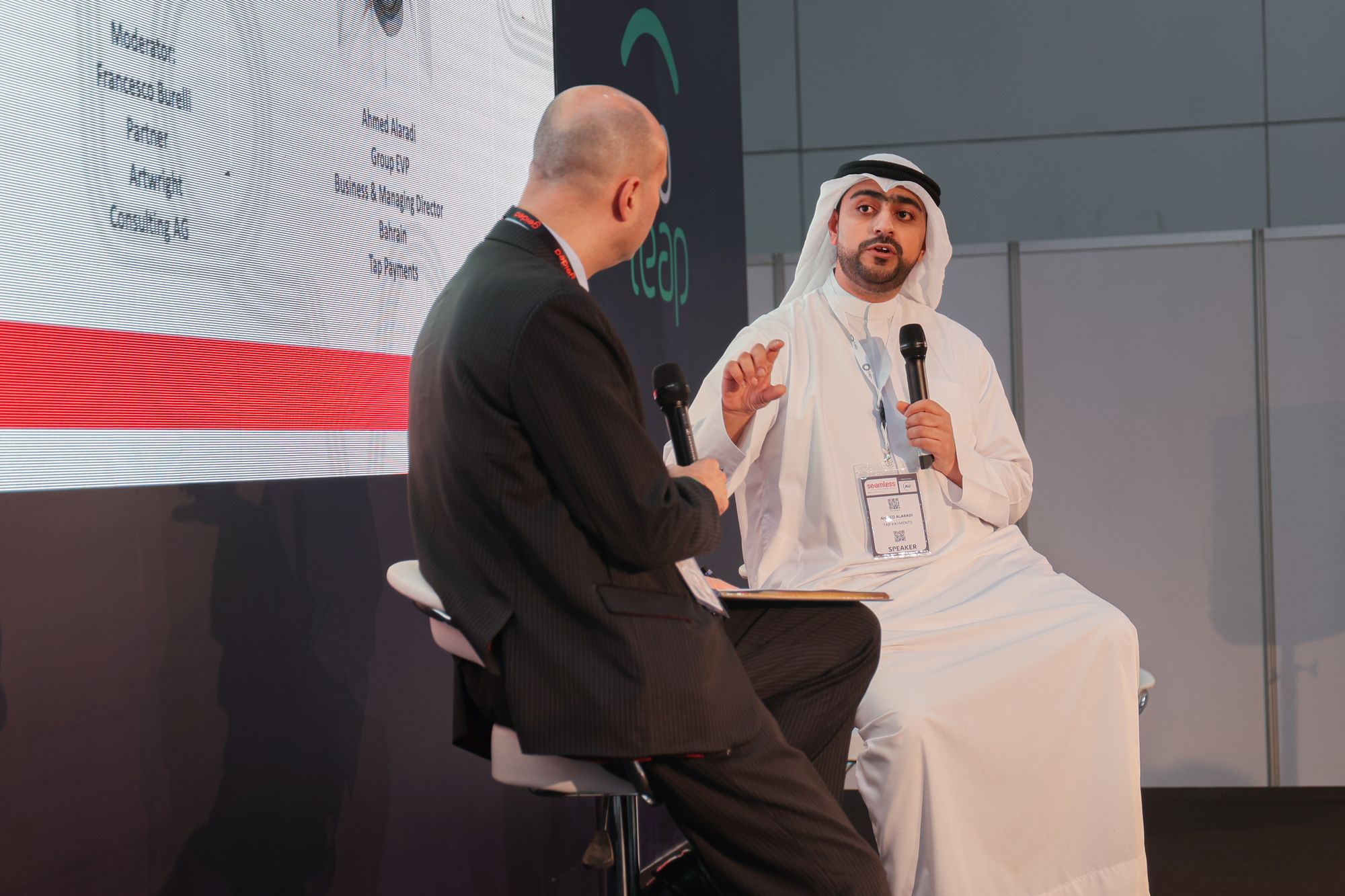 Click to view key takeaways from the fireside chat ✍🏼
There are a lot of players in this industry, but everyone offers something different. At Tap, we realized that this fragmentation was a big challenge for businesses since it meant businesses had to deal with multiple players for different aspects of payments, so we are unifying that fragmentation into one collaborative ecosystem for merchants.
Today, customers expect more of an invisible payment experience because of the convenience it delivers. This does come with its own security concerns but paytech providers are looking at this as an opportunity and innovating to create seamless payment experiences without compromising on security.
Over the next 5 years, the developments within open banking across the region will play a big role and we will see greater BNPL adoption across MENA. IoT payments, available globally, will also pick up across the region. You'll soon start seeing payments that are object-initiated such as your fridge ordering more milk when you're running out.
New partnership with STCpay 🤝🏻
In our quest to offer all the payment methods your customers love and trust, we are thrilled to announce our new partnership with STCpay! This partnership will allow all of Tap's merchants to offer STCpay as a payment method for their customers, and thus drive greater sales since customers can now easily pay with just their phone number!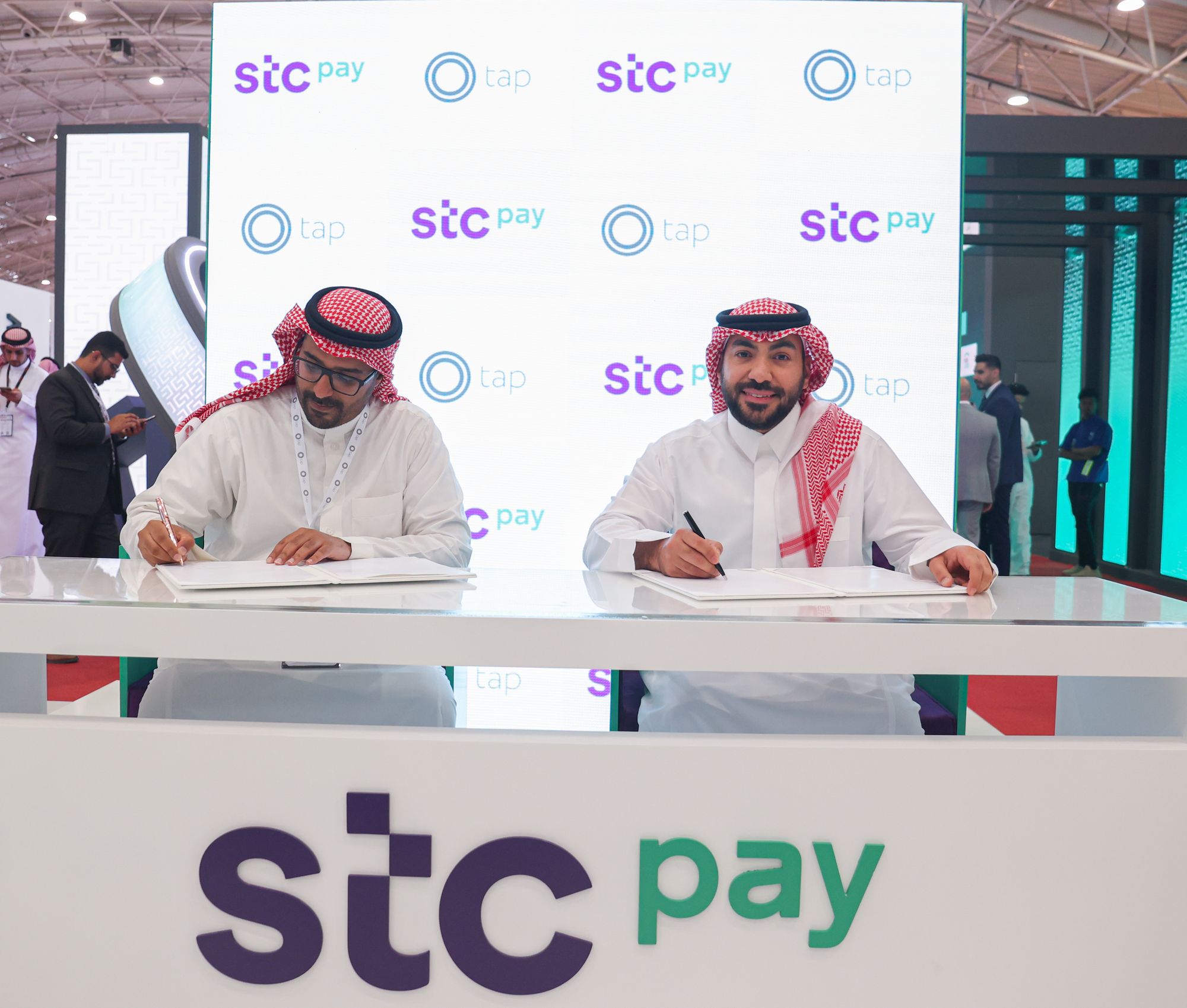 If you would like to enable STCPay as a payment method within your online store, just reach out to our team of payment experts on the live chat available 24/7 on our website.
---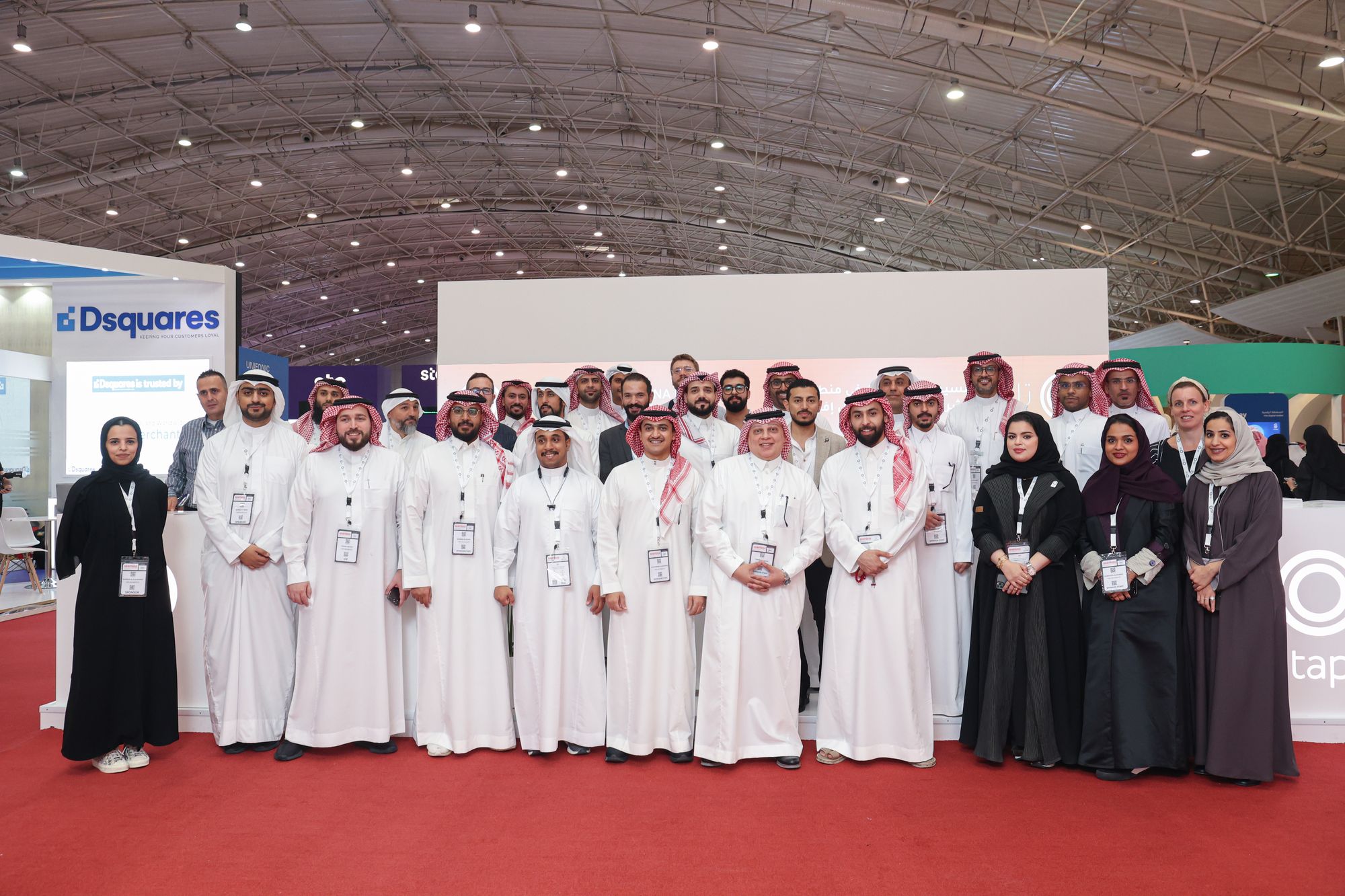 To wrap up, #SeamlessKSA was everything we thought it would be and more. Thank you to all those who came by our booth and we'll see you all at the next event!
---