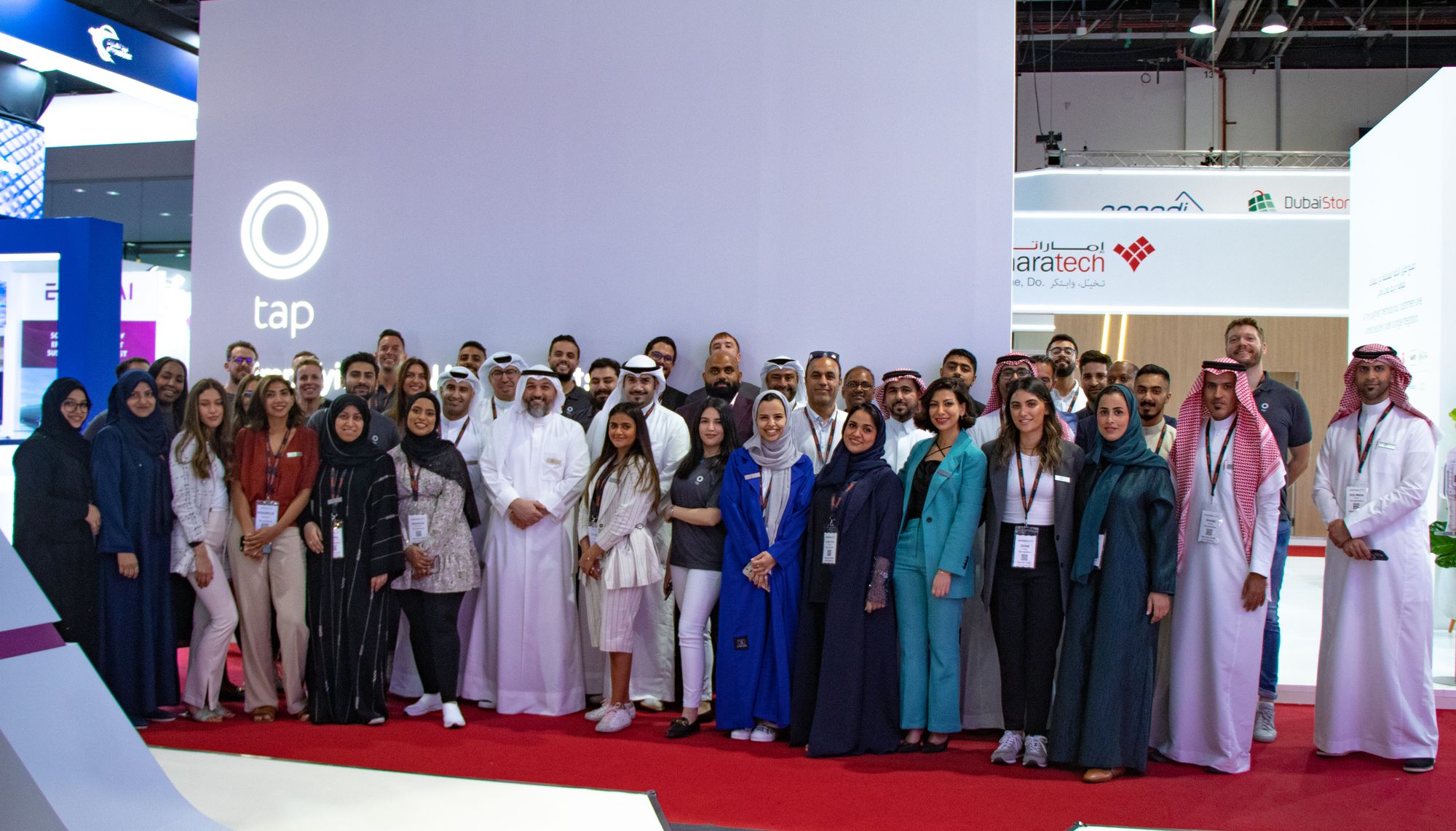 It has been over a week since Seamless 2022 ended. Which is also about the time we needed to recover from a couple of intense yet AMAZING days! If you weren't there or want to know about what you missed, we've got you covered!
But first, what is Seamless?

Seamless is one of the biggest eCommerce and Fintech events in the region. This year, Seamless had over 21k attendees, 350 speakers, 361 exhibitors, and 148 startups!
Seamless allowed us to highlight some of the great things we've been up to at Tap Payments. The last couple of years have been massive for us in terms of growth, and it was great to share this journey with everyone!
Alongside being the Platinum Sponsor, we were very excited to sponsor around 100 incredible startups at the Startup Village this year!
It was amazing to meet all these groundbreaking startups such as Baraka, JinglePay, Spades, Pluto, and so many more and hear more about what they're doing. Over the next couple of months, we will share their stories in more detail, so make sure you keep your eyes peeled for that!
---
Panel discussions summarized

Our Co-Founder and CEO, Ali Abulhasan, spoke at the keynote panel alongside speakers from Careem, Extra Card, Khaadi, and Sharaf retail. This panel looked at the role of digital innovation in making cross-border processes faster, more secure, and transparent.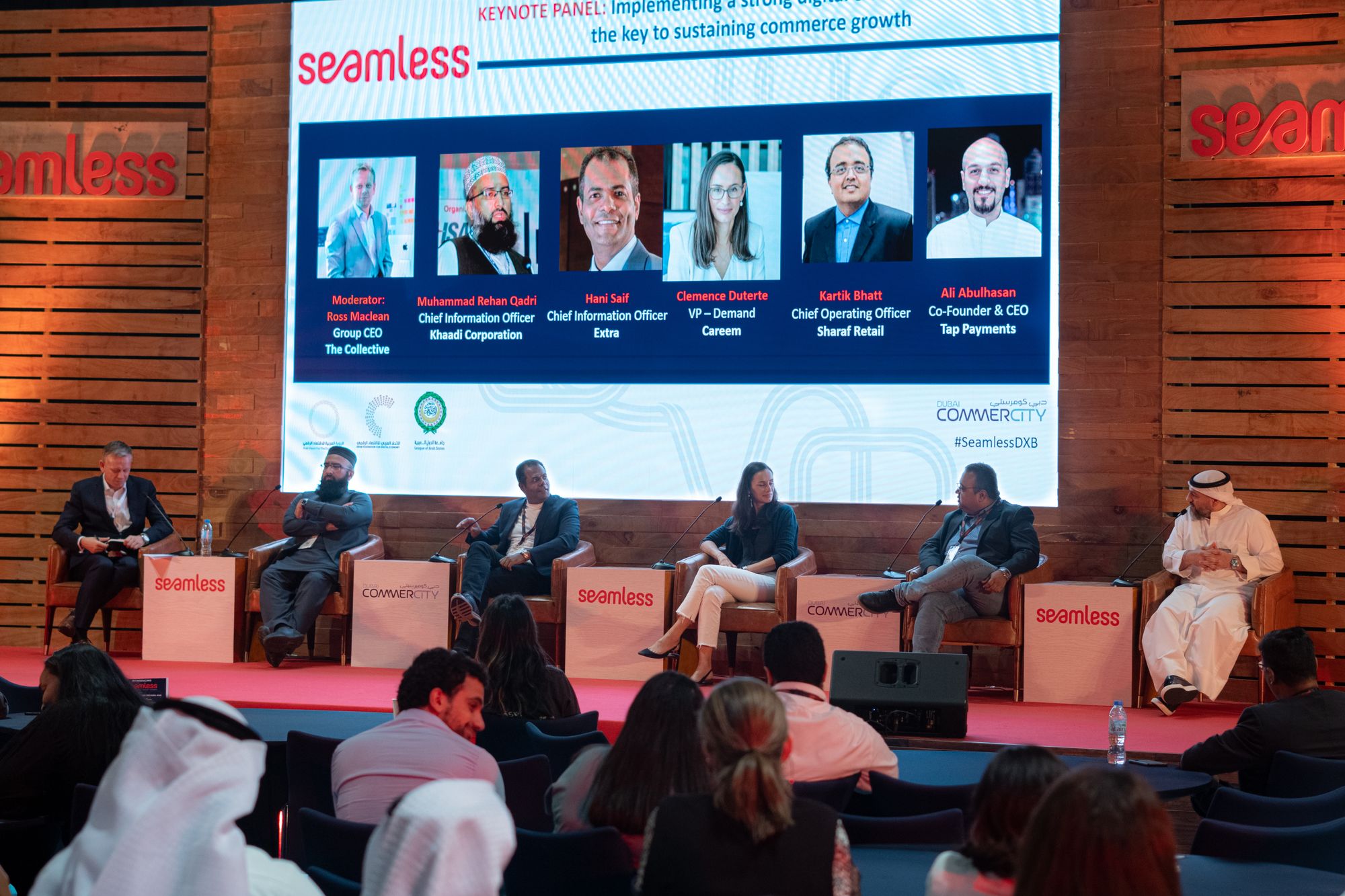 Key points from "Implementing a strong digital cross-border strategy: the key to sustaining commerce growth":

Customers today want fast deliveries, easy refunds, a seamless user experience, and more payment options such as BNPL.

The customer behavior is very diverse and fragmented in the region so a degree of localization is needed to provide a smooth shopping experience.

An automated customer engine leveraging data and AI to build personalized customer journeys is important for a great user experience.

The omnichannel shopping experience has also grown with customer shopping journeys going through both online and offline.

For a seamless cross-border experience, you need to be able to understand what the preferred and trusted payment method in each country is and offer it.

During his talk, Ali commented:

"As the payment behavior is very fragmented in this region, we need a lot of localization. This is important to keep in mind for every country since you need to ensure that you are providing them with the most familiar and trusted options. Even offering multiple currencies helps increase conversions since customers want to pay in their preferred currency. Localization is ultimately the biggest driver of conversion and trust!"
Ahmed AlAradi, our EVP of Business, also spoke at the Payments Conference, where topics concerning the future of online payments were discussed at length, alongside speakers from the Central Bank of Oman, al Baraka Bank, Standard Chartered, GoFinance, MEASA, ACI Worldwide, and HPS.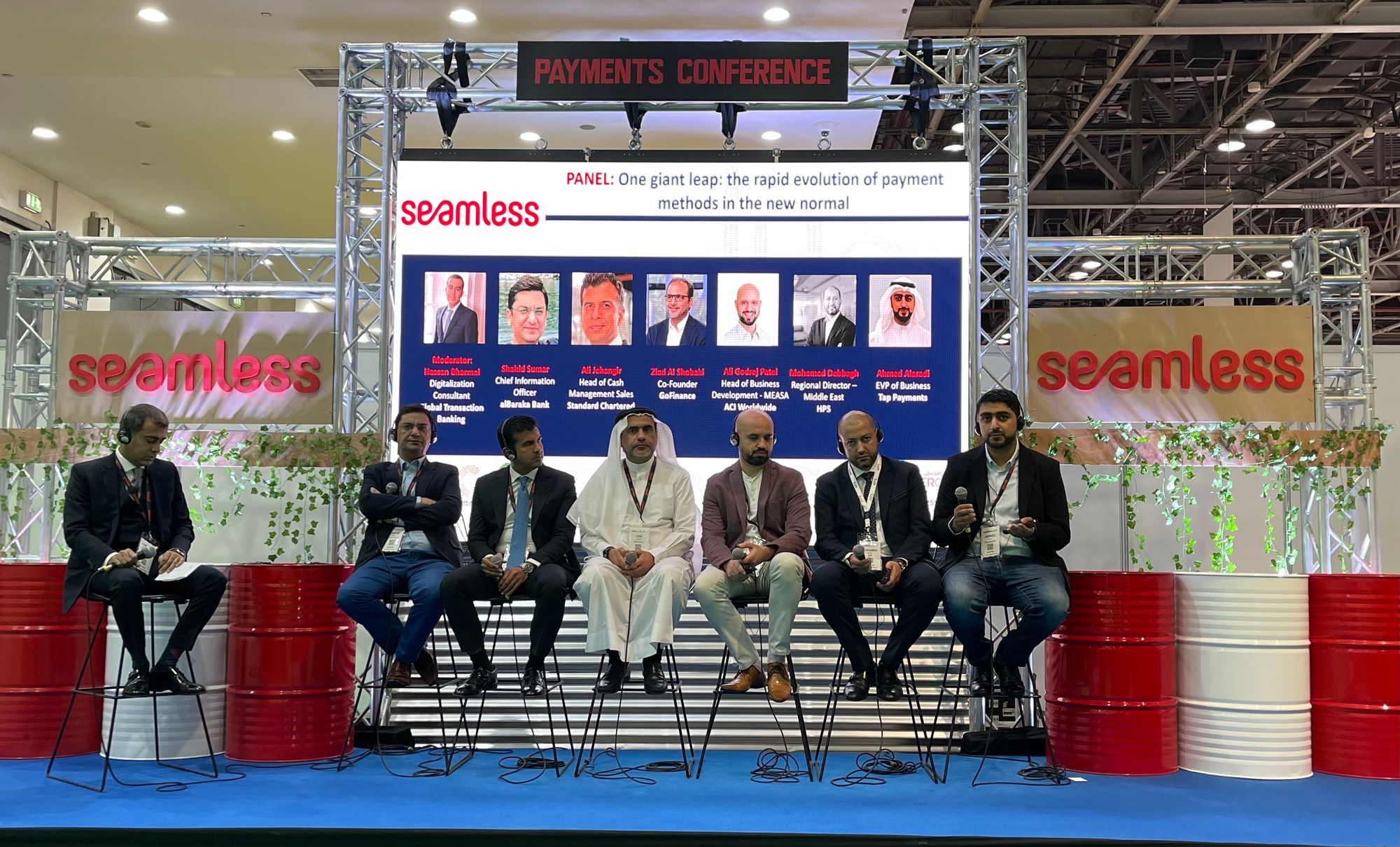 Key points from "One giant leap: the rapid evolution of payments methods in the new normal":

The movement towards invisible payments has accelerated with wallets like Careem Pay, Apple Pay, biometrics payments, etc. It's more important than ever to deliver a seamless payment experience.

Invisible payments only stand to enhance an already seamless shopping journey so the entire purchasing experience needs to be well mapped out.

Leveraging AI to adapt to the new norms, such as BNPL, is crucial to gaining customer satisfaction and loyalty.

4 trillion dollars were lost to fraud in 2021 so security is of the utmost importance when considering online payments.

Cross-border payments is another area in which there's been rapid development making it quicker, more secure, and easier!
Ahmed AlAradi stated that:

"The whole ecosystem needs to work together to simplify customer payment experience for a truly frictionless experience. This means measures must be taken to better understand customer payment behavior and offer the payment methods that the customers prefer and trust.

Businesses need to predict and adapt quickly to the new trends to make the experience of online shopping more seamless. For example, Buy Now Pay Later (BNPL) is the top payment preference in many countries since it allows customers to pay in installments."
---
Surprise Announcements at Seamless 2022
We were also very delighted to take this opportunity to officially announce our partnership with Postpay to offer Buy Now Pay Later (BNPL) payment options to businesses powered by Tap Payments. You can read more about this partnership in our official announcement!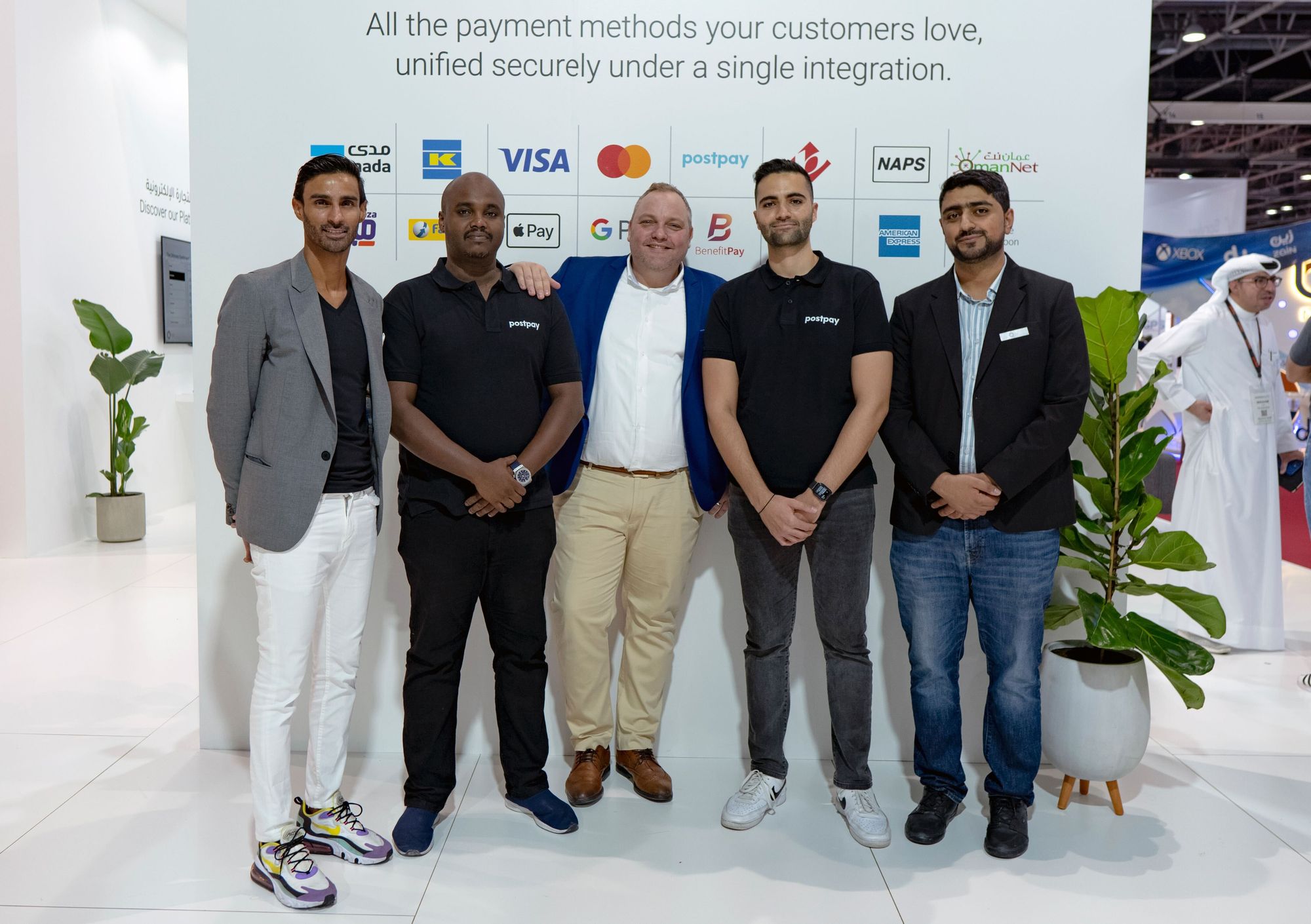 ---
All in all, Seamless 2022 was filled with a lot of action! We learned a lot, we met a lot of new people and we got to showcase some of the exciting work we've been up to at Tap. It was a great couple of days and we can't wait for Seamless Riyadh, coming up on the 2nd-3rd of November.

We're coming to Saudi!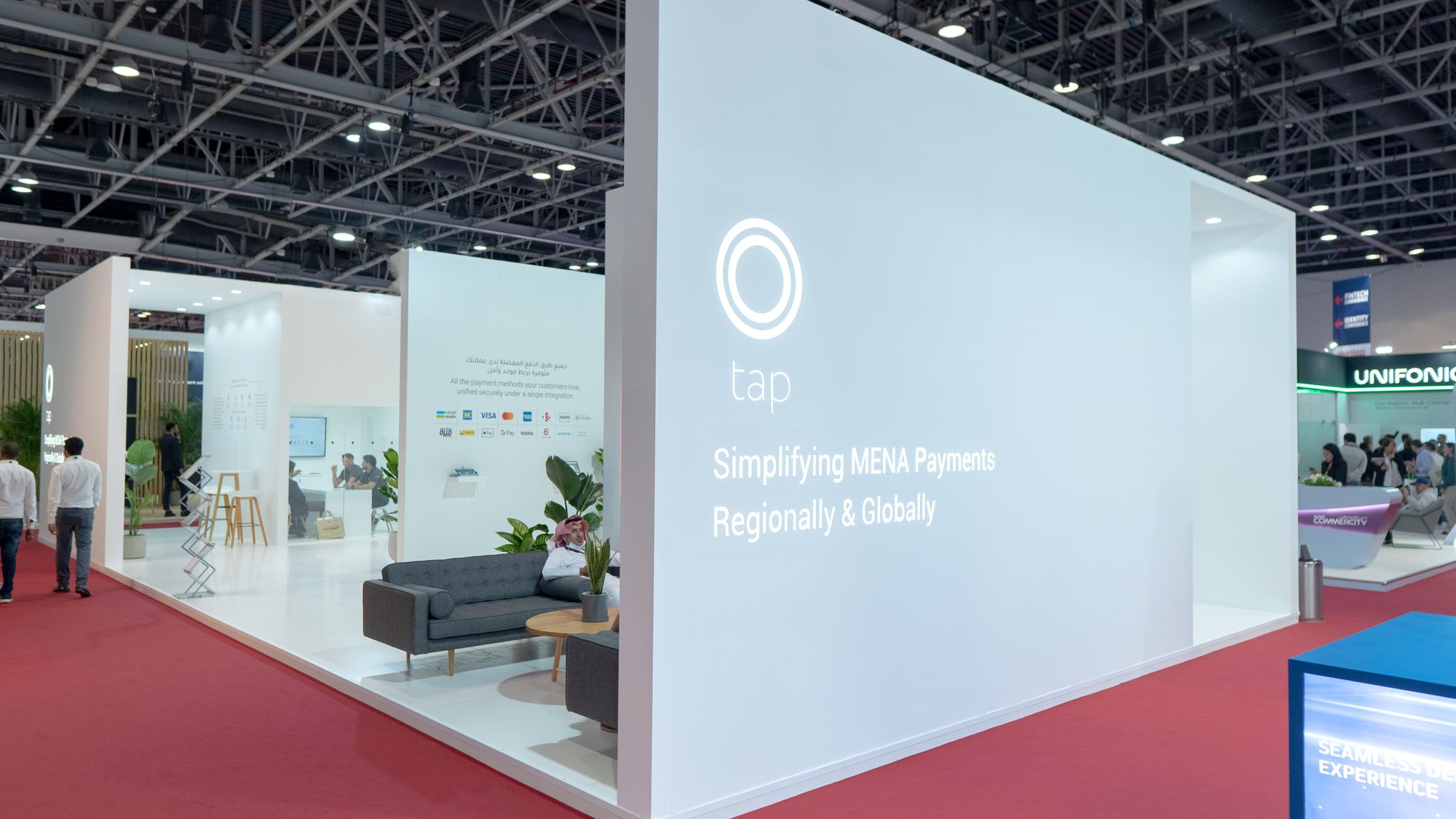 ---