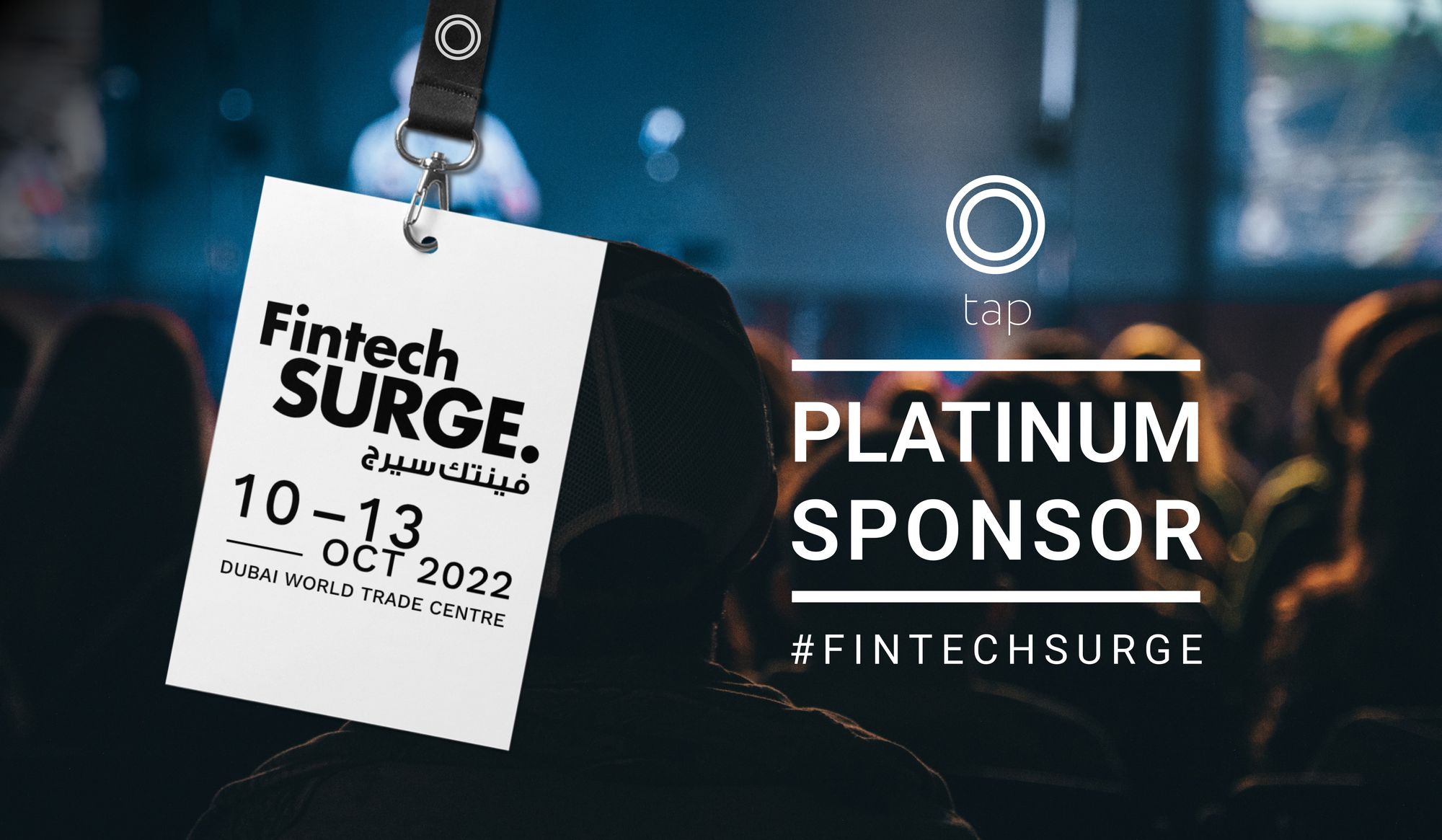 Tap Payments is going to Gitex Fintech Surge 2022!
As the weather cools down, it's event season again and Tap Payments is back on the road. This time, we are going to Fintech Surge, one of the 7 conferences running under Gitex Technology Week in the World Trade Center, Dubai. This is one of the biggest, most inclusive tech events across MENA with around 100,000 visitors expected and we are preparing for a great event!
Tap is a✨Platinum Sponsor✨of the Event
We are proud to announce that not only are we attending Fintech Surge, but we are also the Platinum Sponsor of the event. Developing the Fintech and startup ecosystem has always been at the forefront of our priorities, so we are very excited to play a part in putting together one of the biggest Fintech meetups across the region!
All of the Important Details 👀
When: 10th to 13th October
Where: Za'abeel Hall 5, Dubai World Trade Center
Tap's booth: Z5-I08
If you'd like to book a meeting with one of our payment experts so that you won't be waiting too long, you can do so here.
The Panel Discussions You Don't Want To Miss
The event is filled with a lot of exciting panel discussions and sessions on the state of the Fintech industry across the region today as well as the trends and changes to pay attention to. We've also got some of our very own Tapsters speaking in some very exciting panels!
Ahmad AlWazzan, Group EVP at Tap Payments
Defining New Rules: Global Regulatory Trends in a Rapidly Changing World
Day 1, Oct 10, 13:15-14:15
As an EVP looking after the regulatory strategy across MENA, with accumulated experience within financial institutions, fintech licensing, and compliance over the past years, Ahmad Alwazzan has left a major impact on where Tap stands today in the MENA market. The regulatory framework and banks across MENA are currently changing to cater to the shifts in online payment trends and the addition of new players. This panel discussion is for everyone in the industry who wants to learn more about what to expect over the next few years! Join the discussion between Ahmad Alwazzan and experts from the Arab Monetary Fund, ADGM, Fintech Saudi, World Economic Forum, and Dubai Financial Services.
Soliman AlDukhil, Group VP at Tap Payments
The Customer is the King - Providing a Tailored Experience Across the Customer Journey
Day 2, Oct 11, 13:45-14:30
At Tap Payments, delivering a seamless user experience has always been a priority, especially as the payment landscape evolved over the last couple of years. So, we are excited that our Group VP, Soliman AlDukhil, who works closely with the Group CEO in driving the strategy of the company, is joining this session alongside experts from NeoPay by Mashreq Bank, Geidea, Telr, LyoPay, and Mastercard. This session is for those looking to learn more about the importance of delivering a seamless payment experience to customers and the factors to consider.
Sultan Alonazi, MD, Saudi Arabia at Tap Payments
Panel: Fintech Saudi Arabia: Lid off to Lift-Off
Day 2, Oct 11, 14:30-15:00
Sultan Alonazi leads our team in Saudi Arabia. He comes with over 24 years of experience in banking, fintech, and government authorities and joined Tap Payments to contribute towards Saudi Arabia's vision to become a cashless economy. The liberalization of Saudi Arabia's economy is creating exciting opportunities and the Kingdom is now set to be one of the fastest growing of the world's largest economies in 2022. This panel will explore how Saudi Arabia is using fintech to deliver on its Vision 2030 objectives. Experts from Banque Saudi Fransi, Al Rajhi Bank, Forus, Geidea, and Capital Market Authority will join him on stage.
Check Out the 💫 Supernova Challenge 💫
For all those Fintech startups out there, there's also going to be a massive pitch competition at the event with the chance for 4 winners to grab a cash prize of US$ 200,000 and the opportunity to meet some of the biggest investors across the region.
We are excited to announce that one of the judges to impress at the pitch competition will be Ali Abulhasan, the Co-Founder & CEO of Tap Payments. Along with successfully starting and scaling a Fintech company, Ali comes with a range of expertise in product, finance, payments, and design and has been a mentor to many within the company.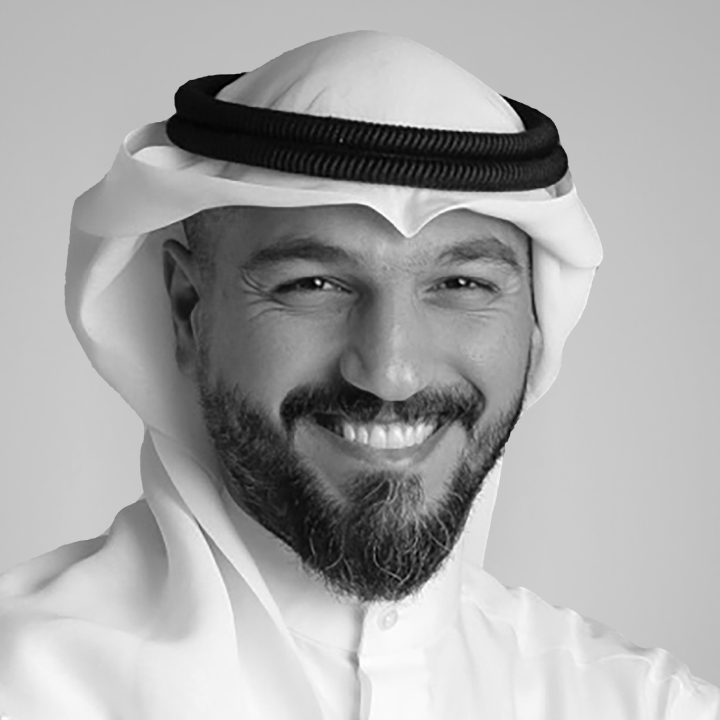 ---
If you can't tell yet, we are very excited about this event. It promises to be a great week and we can't wait to see you all there! Still want to know more about Fintech Surge and Gitex before you buy your tickets? You can check out our last post here.
Get your tickets to the biggest Fintech meet-up across the region here!
---