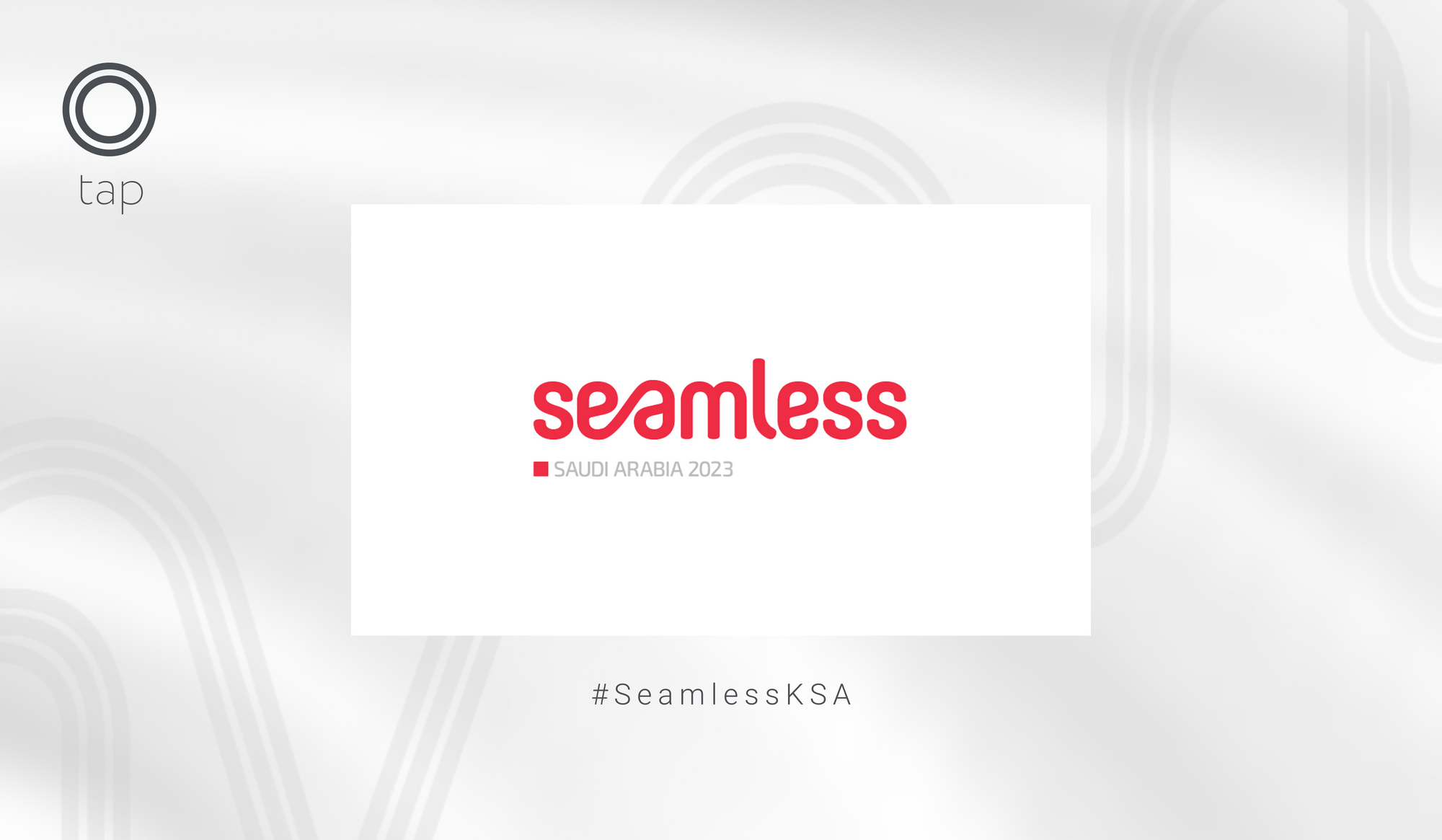 Gearing Up for Riyadh's Digital Revolution: Seamless Saudi 2023
With Seamless Dubai making waves in the fintech world, as one of the most influential conferences on the regional fintech, eCommerce, and payments scene. A buzzing hub of innovation, the event just concluded its electrifying conference in Dubai this past May, connecting thousands of industry leaders, startups, and tech enthusiasts. Now, Riyadh gears up to steal the limelight.
On September 4th and 5th, Riyadh will be the epicenter of all things digital as it hosts the second-ever Seamless Saudi conference. A pivotal event in the fintech calendar, Seamless Saudi promises to be a magnet for innovators, entrepreneurs, and decision-makers.
At Tap Payments, we're thrilled to join this vibrant landscape as the Startup Village Partner for Seamless Saudi. Supporting an event that fosters innovation, collaboration, and growth aligns perfectly with our vision. We look forward to witnessing the dynamic interplay of ideas, technology, and people that will undoubtedly make Seamless Saudi a landmark in the region's burgeoning fintech scene.
Join us, as we gear up for two days filled with knowledge, networking, and next-level innovation.
Everything you need to know about Seamless Saudi 🇸🇦
Dive into topics like open banking, cashless societies, financial inclusion, social commerce, smart commerce, omnichannel sales, and a lot more at #SeamlessKSA.
Expect 20,000+ attendees, 500+ booths, and insights from 450+ experts over 2 days!
When: September 4-5, 2023
Where: Riyadh Front Exhibition & Convention Center, Saudi Arabia- Link to Google Maps
Register for your free ticket here
💫 Startup Village 💫, powered by Tap Payments
The Startup Village at Seamless is more than just a showcase; it's a pulsing heart of innovation, and it's our favorite part of the whole event!
Hosting 250+ promising startups, Startup Village acts as a dynamic platform where the brightest minds of the region come together. At Tap Payments, we've been proud Startup Village partners for previous Seamless conferences, most recently at Seamless Dubai 2023.
This partnership sits right at the heart of our mission to support startup growth and innovation. We love seeing these startups present their companies, network with industry veterans, and even seize opportunities to gain access to much-needed funding.
As we approach Seamless Saudi, our excitement is at an all-time high. Riyadh will soon be buzzing with entrepreneurial energy, and the Startup Village is set to be a highlight. We know from experience that the connections made here can spark industry-changing ideas and partnerships. We can't wait to see how the Startup Village unfolds at Seamless Saudi, providing a stage for the region's next generation of innovators and leaders.
Tap Payments Joins the Party 🎉
Don't miss, Fahad Anteet, our VP of financial services & payments, who will be speaking on Day 1 of the event on an exciting panel titled "Transforming the region into an innovative fintech hub with a thriving and responsible fintech ecosystem".
With experts from Beehive, Fintatics Ventures, Fintech Bazaar, GoFinance, and UBS, this promises to be a highly interesting panel that you don't want to miss out on!
---
#SeamlessKSA is poised to be an action-packed 2 days and we are excited to see you all there. Register for the event and catch up with our payment experts over a cup of freshly brewed coffee by our very own barista at the Tap booth!
---