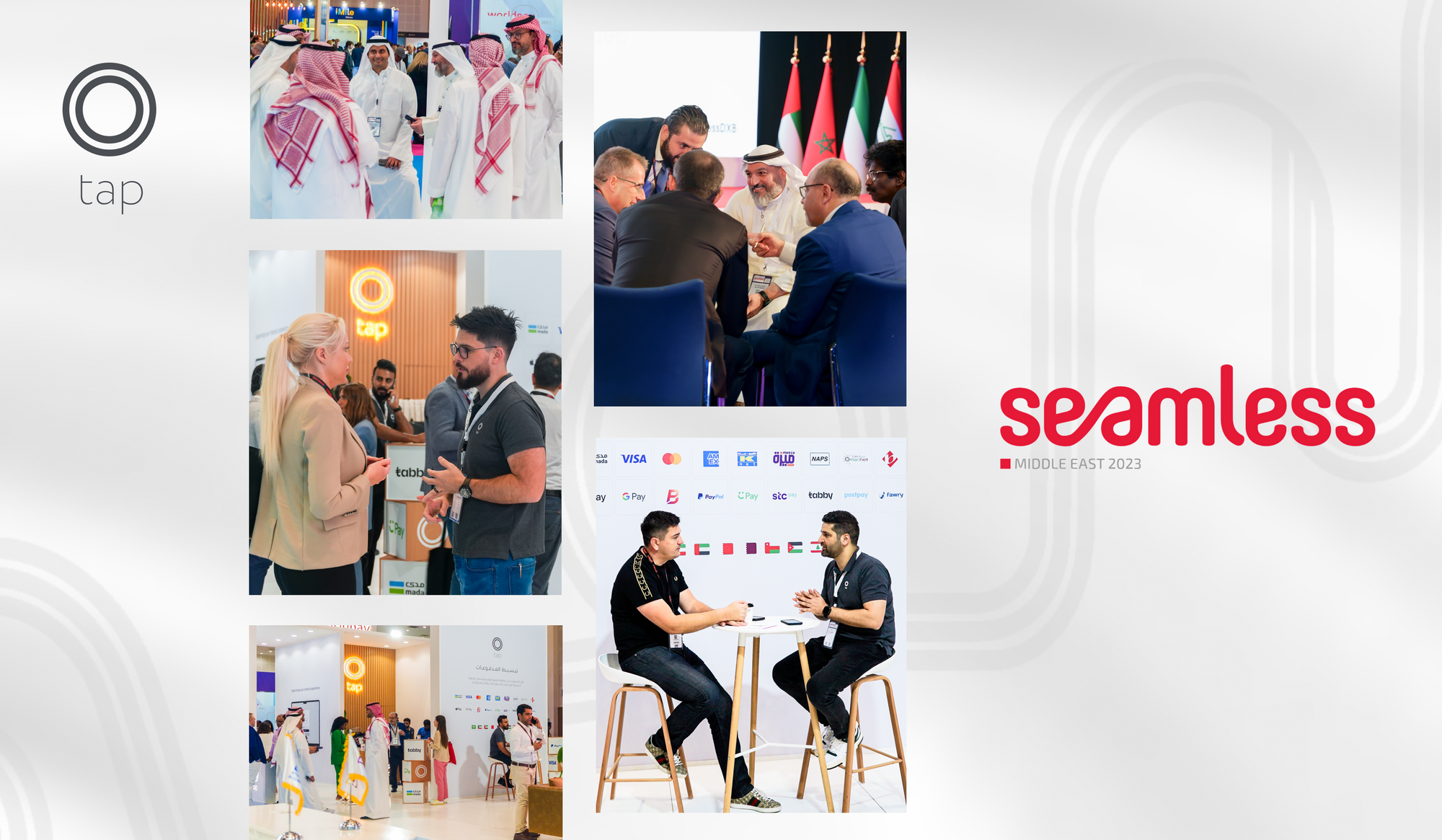 Seamless Dubai 2023: Innovating payments and empowering startups
Seamless 2023, the highly anticipated gathering of industry leaders and innovators, was an event where collaboration and innovation took center stage.
As the platinum partner and the Startup Village partner, we were proud to support an event like this which helps foster an environment of growth and entrepreneurial spirit across MENA!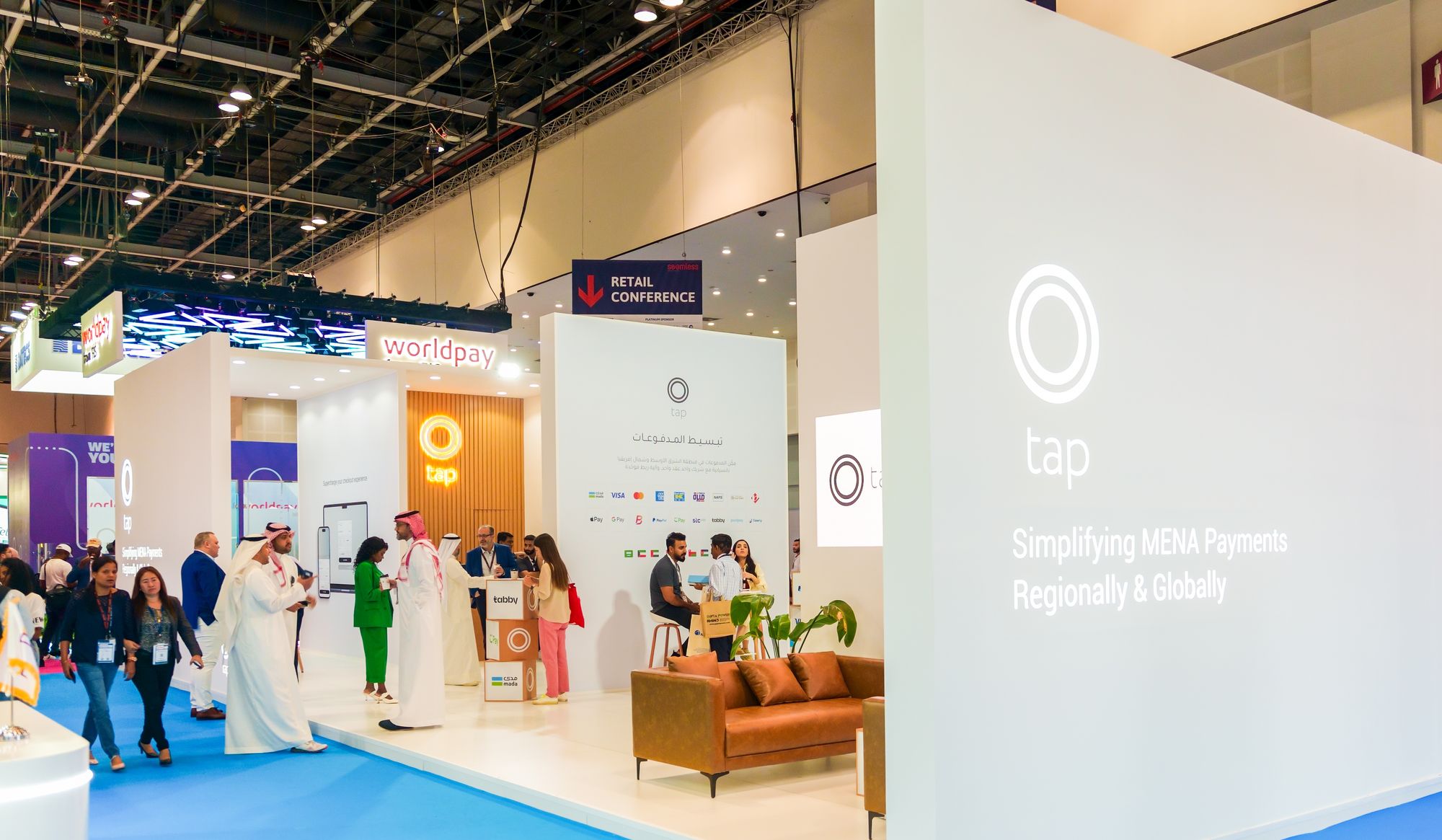 Picture this: 20,000+ attendees, 500+ exhibitors made up of 300+ startups and 500+ speakers. Seamless 2023 was the ultimate hub of knowledge and inspiration, bringing you the latest tech and mind-blowing solutions to help businesses thrive in the ever-evolving world of commerce.
Join us as we delve into the highlights of another successful conference by Seamless Middle East.
Start-Up Village, powered by Tap Payments
One of the biggest highlights of Seamless 2023 was the vibrant Startup Village, where over 300 innovative startups showcased their groundbreaking ideas and solutions across diverse industries, including fintech, eCommerce, last-mile logistics, and beyond.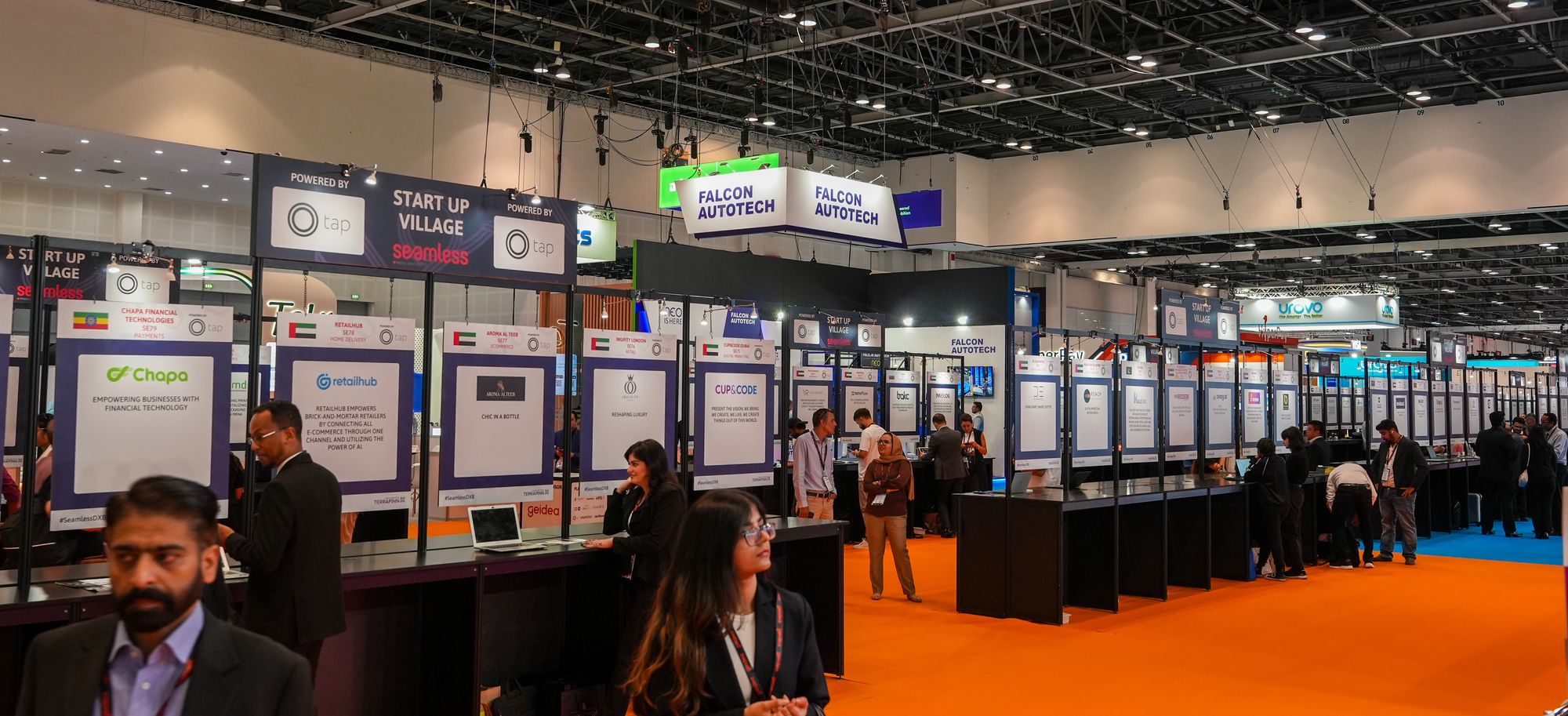 Believe us when we say it was a sight to behold. The entrepreneurial spirit and immense potential of the MENA region's startup industry were truly inspiring. The energy and enthusiasm that radiated from the Startup Village were infectious, leaving a mark on all who attended.
We were stoked to be the catalyst powering the Startup Village and supporting these dynamic startups. Tap Payments is all about breaking barriers, redefining commerce, and fostering an entrepreneurial ecosystem that's second to none.
The success stories and breakthrough solutions showcased at Seamless 2023's Startup Village reinforced our commitment to continue empowering the startup community and driving the future of payments across the region.
🎤 Hear from the payment experts at Tap🎤
From startup to success: Ali Abulhasan reveals Tap Payments' journey in interview with Economy Middle East
The Co-founder and CEO of Tap Payments, Ali also sat down for an exclusive interview with Economy Middle East at Seamless.
He discussed how Tap Payments revolutionized payment experiences across the region by bridging the disconnected MENA payment landscape and forging powerful collaborations with leading financial players and government entities, all while actively shaping fintech regulations across the region.
Watch the full interview here:
Insights from Ahmad AlAradi: Unveiling the secrets to exceptional customer experiences
Ahmed Al Aradi, our Managing Director in Bahrain, took the stage to share insights on providing a seamless end-to-end customer experience. Al Aradi emphasized that customer experience extends beyond the front-facing aspects, encompassing the entire organization.
💡
He stated, "By aligning backend processes and offerings with customer needs, we ensure a seamless end-to-end experience for our customers. At Tap Payments, we prioritize understanding our end customers to guide businesses towards the right services, providing them with significant benefits."
AlAradi's words resonate deeply, underscoring our customer-centric approach. By understanding the unique needs of our end customers and aligning our backend processes and offerings accordingly, we deliver a payment journey that's as smooth as silk. We're all about making it frictionless and seamless because we believe in empowering businesses to thrive in an increasingly digital world.
Insights from Ahmad AlWazzan: Current trends and future forecasts in payments
Ahmad Alwazzan, our Managing Director in  UAE, emphasized the transformative power of collaboration with fintech companies and government bodies.
💡
According to Alwazzan, "Embedded finance and partnerships drive innovation. Collaborating with fintech companies and government bodies and connecting the digital ecosystem is a priority for us at Tap Payments. This enables us to create integrated products that shape the future of payments."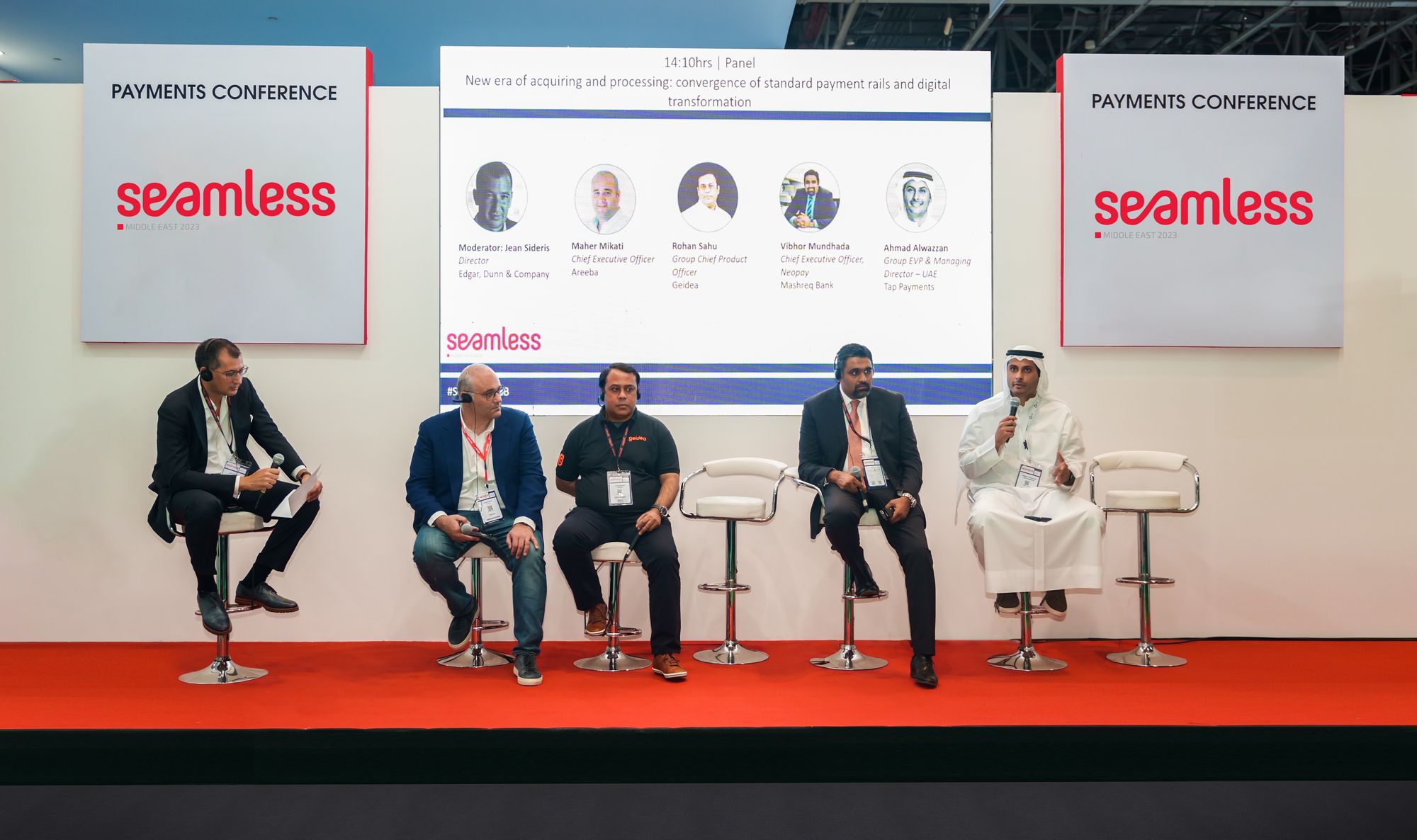 Alwazzan's words highlighted our unwavering commitment to cultivating strategic partnerships and harnessing the power of collective innovation. By joining forces with fintech pioneers and engaging with regulatory bodies, Tap Payments remains at the forefront of developing groundbreaking online payment products that revolutionize the payments landscape.
Startup pitch-off competitions
Tap Payments was thrilled to be part of the exhilarating Startup Pitch-Off competition at Seamless 2023. As a driving force in the payments industry, we believe in empowering startups and supporting them in their growth journey. It was an honor for our co-founder and CEO, Ali Abulhasan, to join the esteemed panel of judges evaluating the incredible pitches and ideas that took center stage.
💡
Congratulations to the winners of the Startup Pitch-Off competition, Sav! Their goal-based savings app captivated the audience and judges alike with its innovative approach to personal finance.
Sav's user-friendly platform empowers individuals to set and achieve financial goals, offering a seamless saving experience. We can't help but commend Sav on their well-deserved victory. Want to know more? Check out their game-changing solution at sav.money.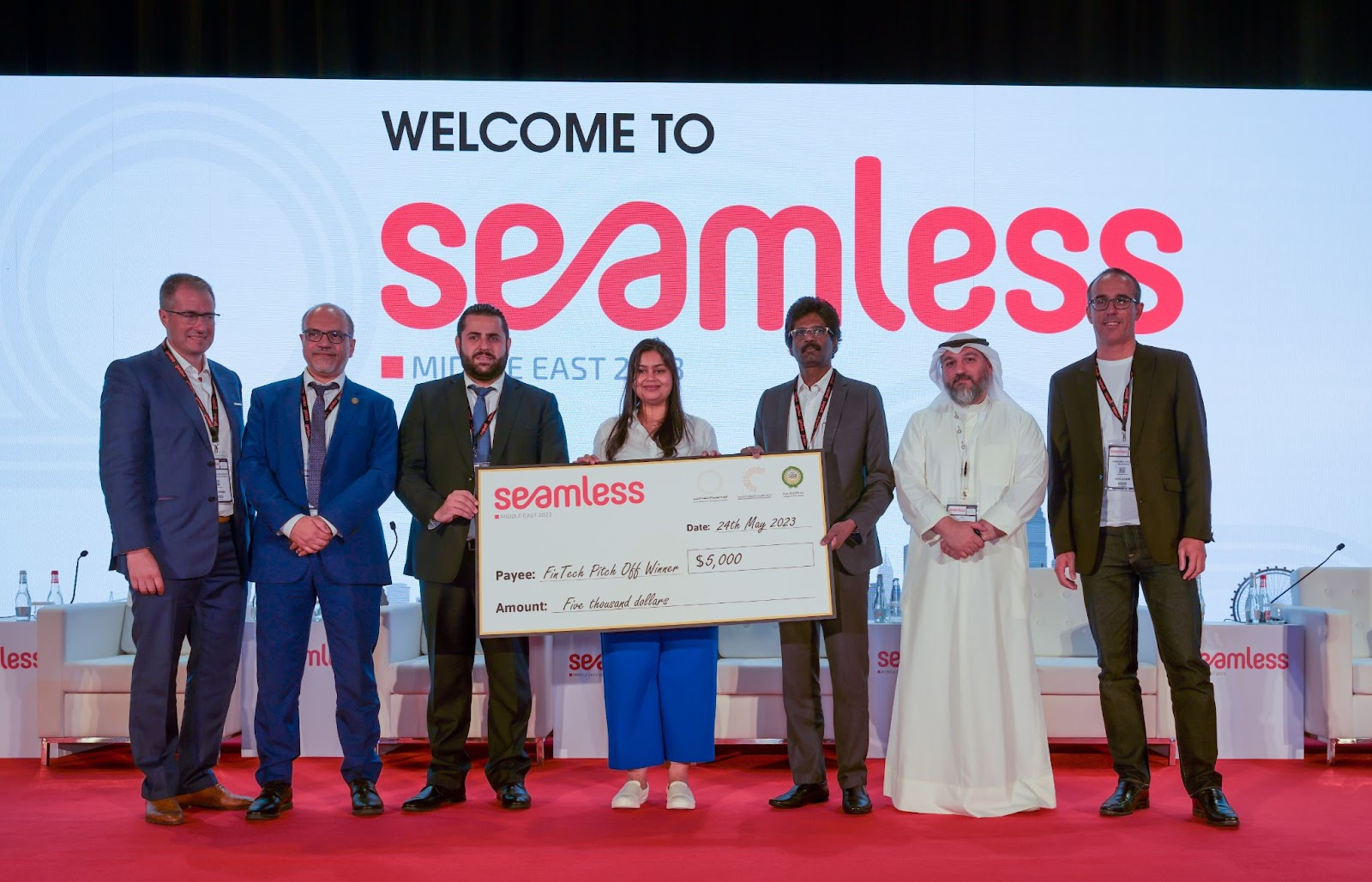 The Startup Pitch-Off competition at Seamless 2023 showcased some serious talent and groundbreaking ideas reshaping industries across the region. We were absolutely blown away by the passion, creativity, and relentless drive of all the participating startups. This competition served as a platform for visionary entrepreneurs to showcase their potential and garner the support and recognition they truly deserve.
---
In conclusion, Seamless 2023 was an absolute whirlwind of excitement! We had a blast learning, mingling with incredible folks, and proudly showcasing the groundbreaking work happening at Tap Payments. Those days were pure magic, and you know what? The excitement doesn't stop there! We've got another epic experience lined up for you at Seamless Riyadh on September 4th-5th, so mark your calendars and get ready for a lot more.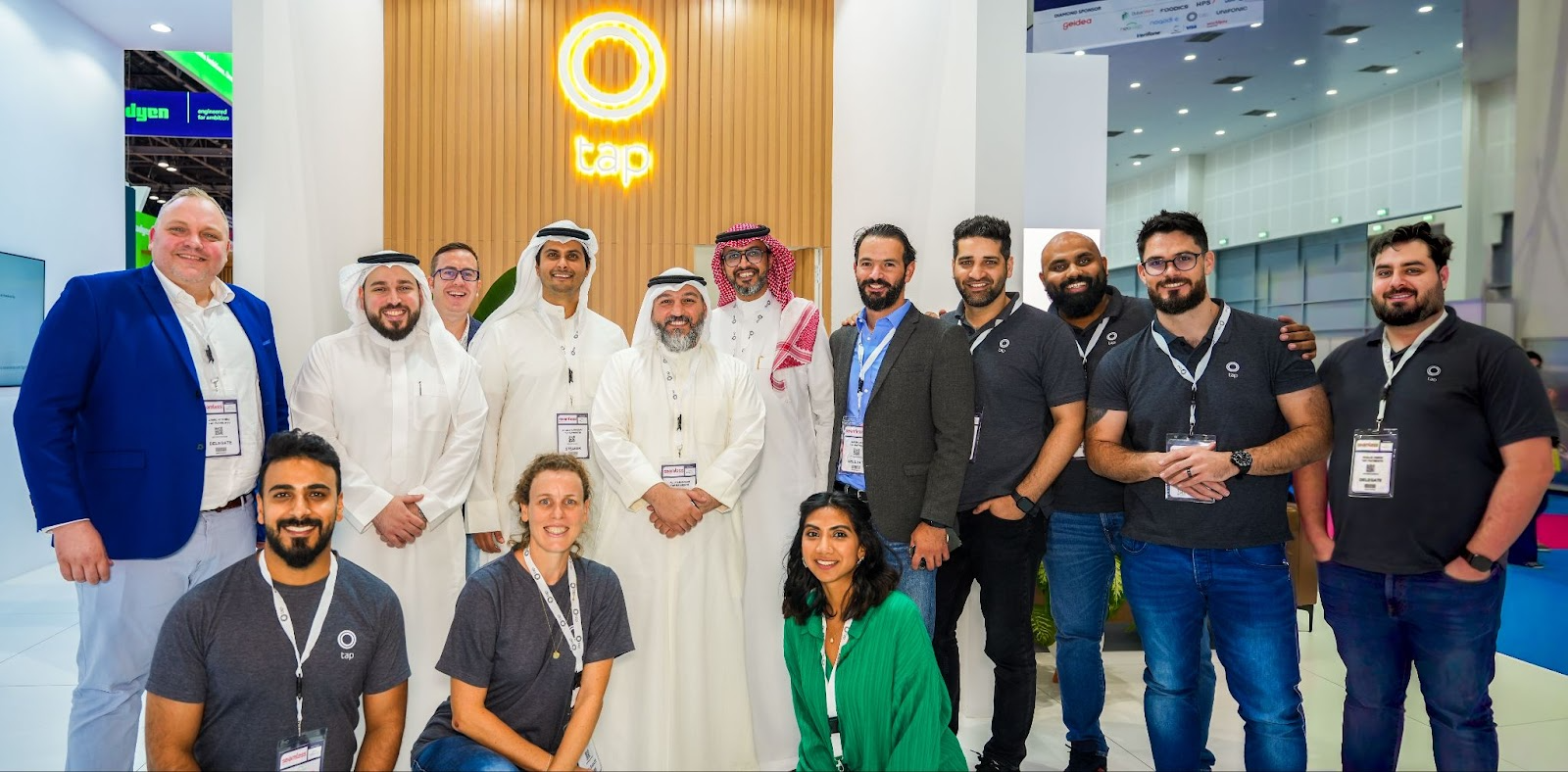 A big thank you to everyone who joined us at Seamless 2023, and a special shoutout to our partners, participants, and winners. Together, we're shaping the future of payments, fostering innovation, and driving transformative change in the MENA region.
Stay tuned for more updates, insights, and exciting announcements from Tap Payments. We're here to empower businesses, support startups, and revolutionize the world of commerce—one seamless payment at a time. Get ready for the ride of a lifetime!
---