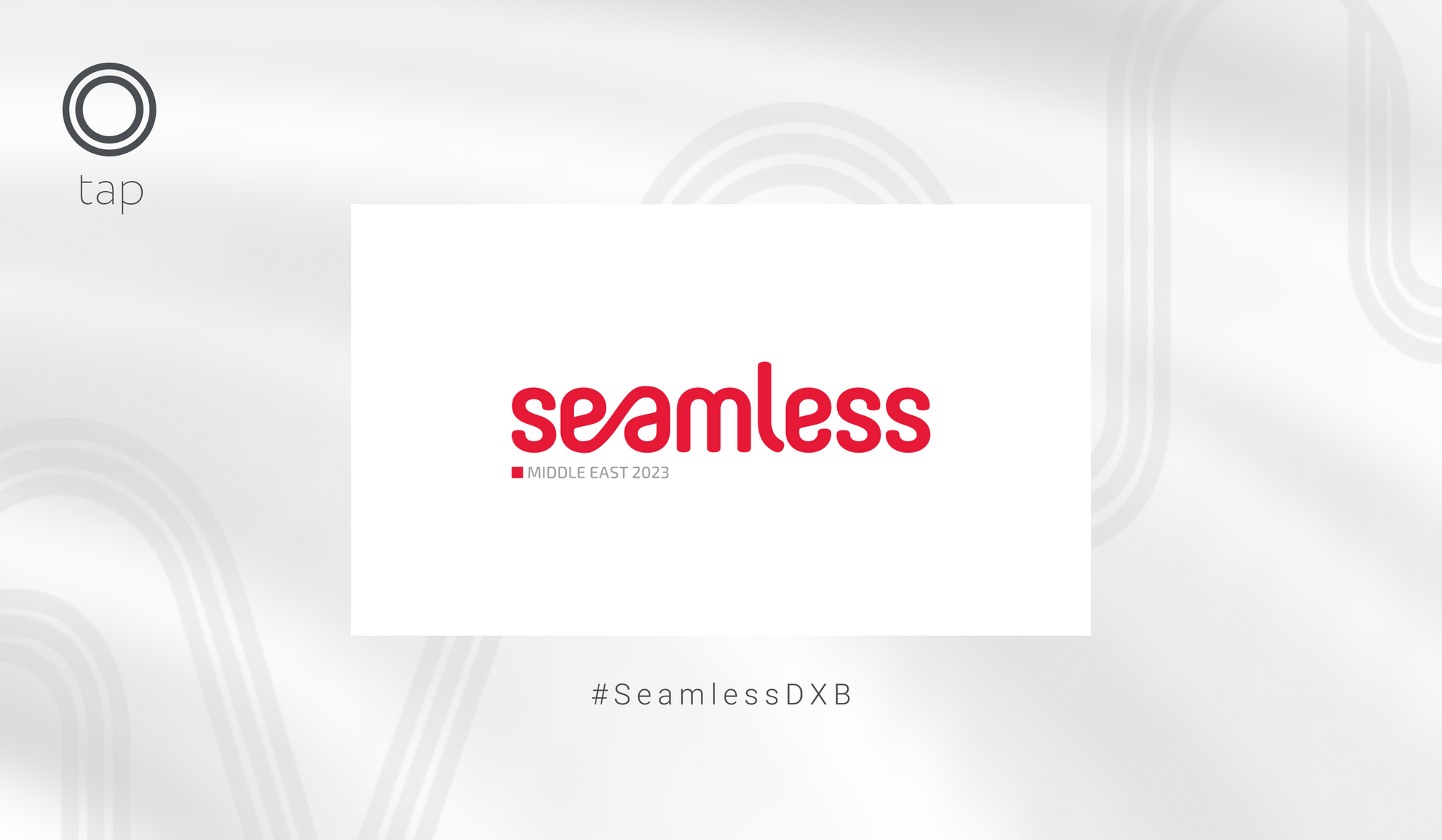 Countdown to Seamless Middle East 2023: Uniting payments, eCommerce, and MENA's visionaries
Seamless Middle East, the premier tech, payments, and eCommerce event in the MENA region, is just around the corner and we couldn't be more excited! Get ready to immerse yourself in a world of limitless possibilities at Seamless Dubai!
Exploring Seamless Dubai: The Leading Payments Event of the Middle East
Seamless Dubai is the MENA region's largest and most comprehensive event for the payments, eCommerce, and retail sectors. Tap Payments is excited to be part of this event, providing a platform for industry professionals to connect, network, and showcase their innovative products and services.
Where: Dubai World Trade Centre
When: 23rd and 24th of May
💡
Find the
full agenda here
for a detailed look at all the exciting events, sessions, and panel discussions at Seamless Dubai 2023.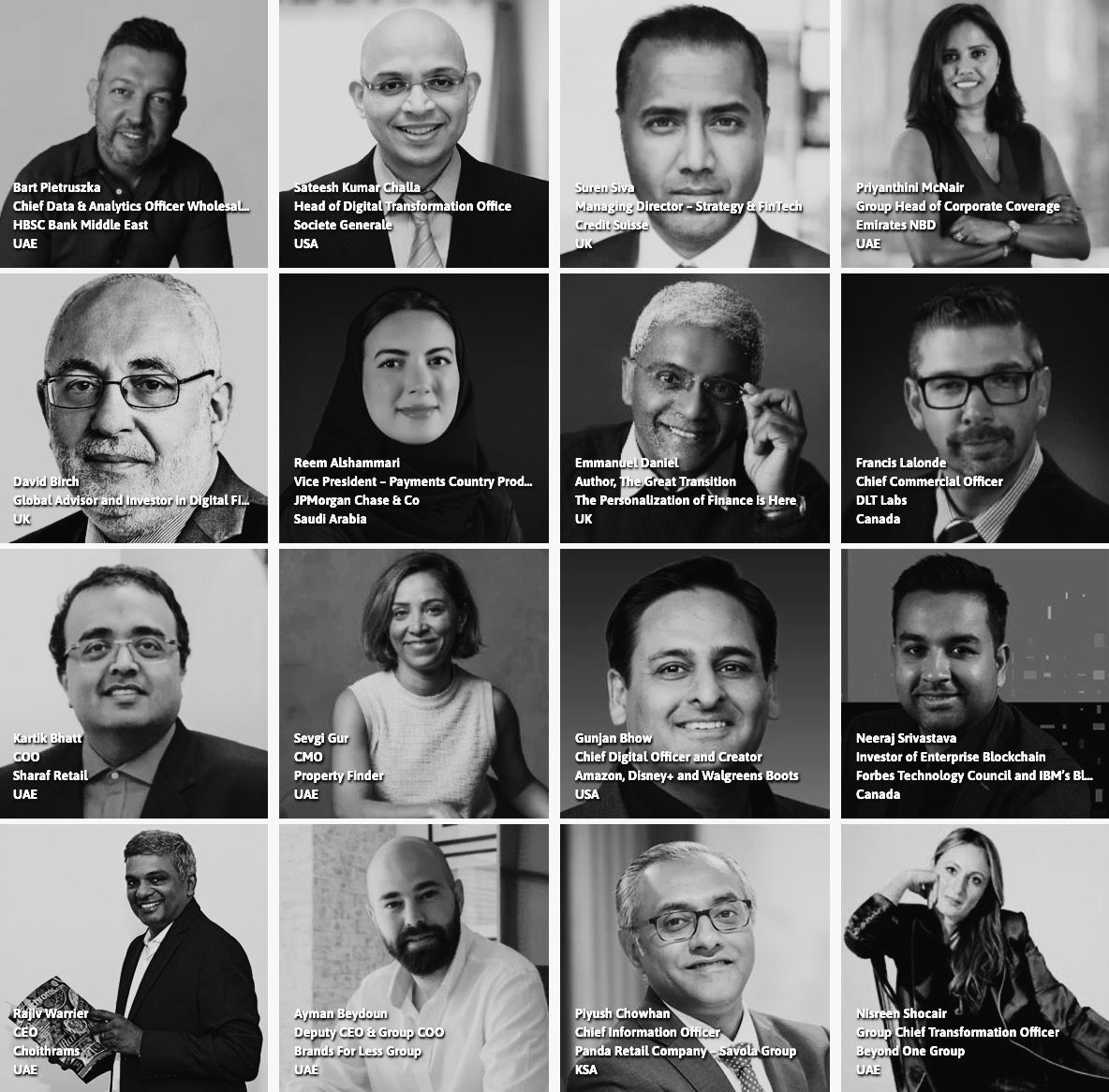 What is the✨Startup Village✨?
At Tap Payments, we prioritize fostering the startup ecosystem to drive digital transformation and encourage innovative fintech products within the region. That's why we're the proud partner of the Startup Village at Seamless Dubai, supporting and celebrating the vibrant fintech startup ecosystem in the MENA region.
The Startup Village is an integral part of Seamless Middle East, where disruptive ideas, groundbreaking innovations, and visionary entrepreneurs converge to shape the future of the digital landscape. With over 300 of the most innovative fintech and payment startups exhibiting, the Startup Village is a hotspot of inspiration, collaboration, and potential.
At Seamless Dubai, hear about the future of payments and digital growth from the experts themselves! 📣📣
Ahmad AlAradi, EVP and Managing Director- Bahrain at Tap Payments will be speaking on a panel.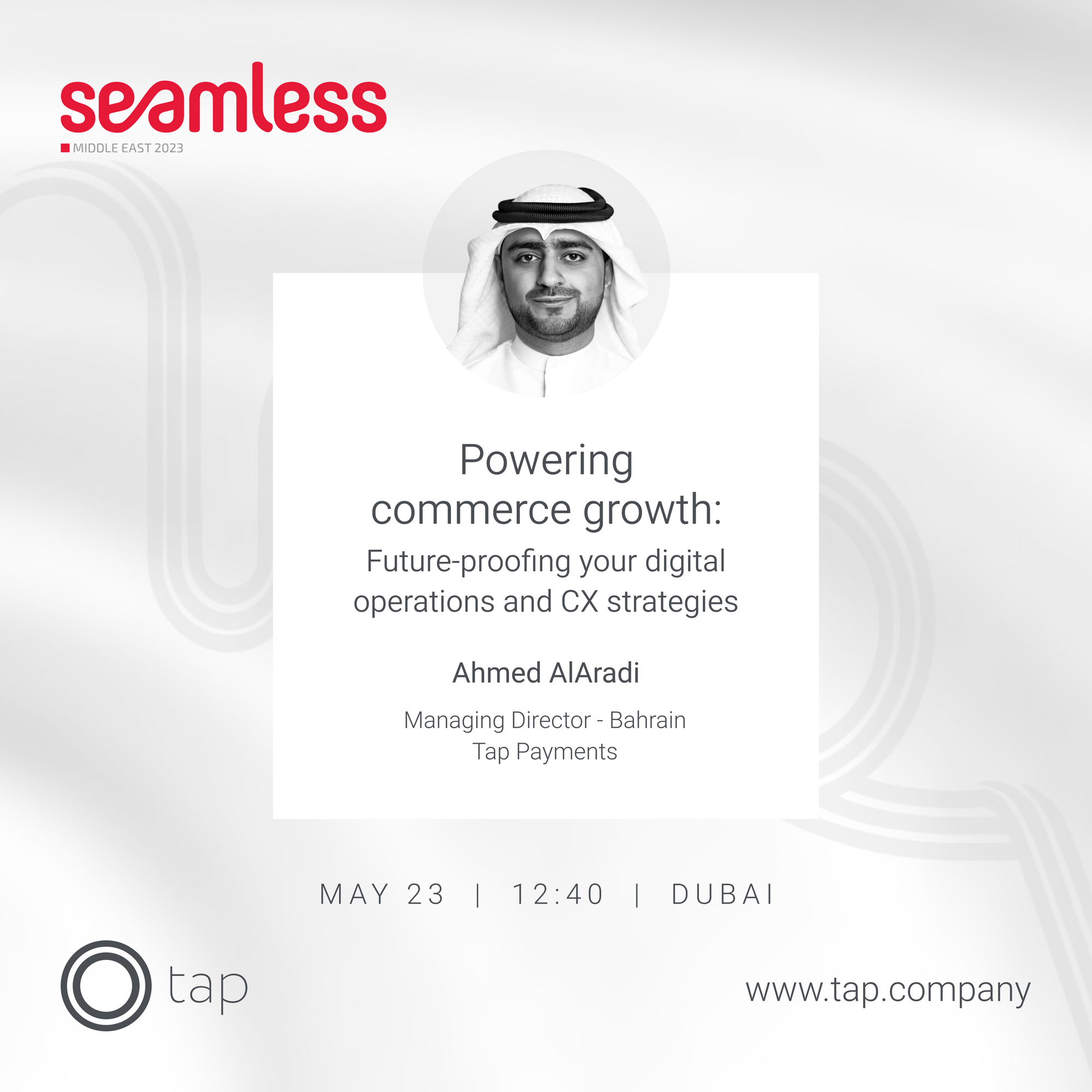 Title: "Powering commerce growth: future-proofing your digital operations and CX strategies"
Date & Time: May 23, 12:40
Stage: eCommerce Stage
Ahmad AlWazzan, EVP and Managing Director- UAE of Tap Payments will also be speaking on a panel.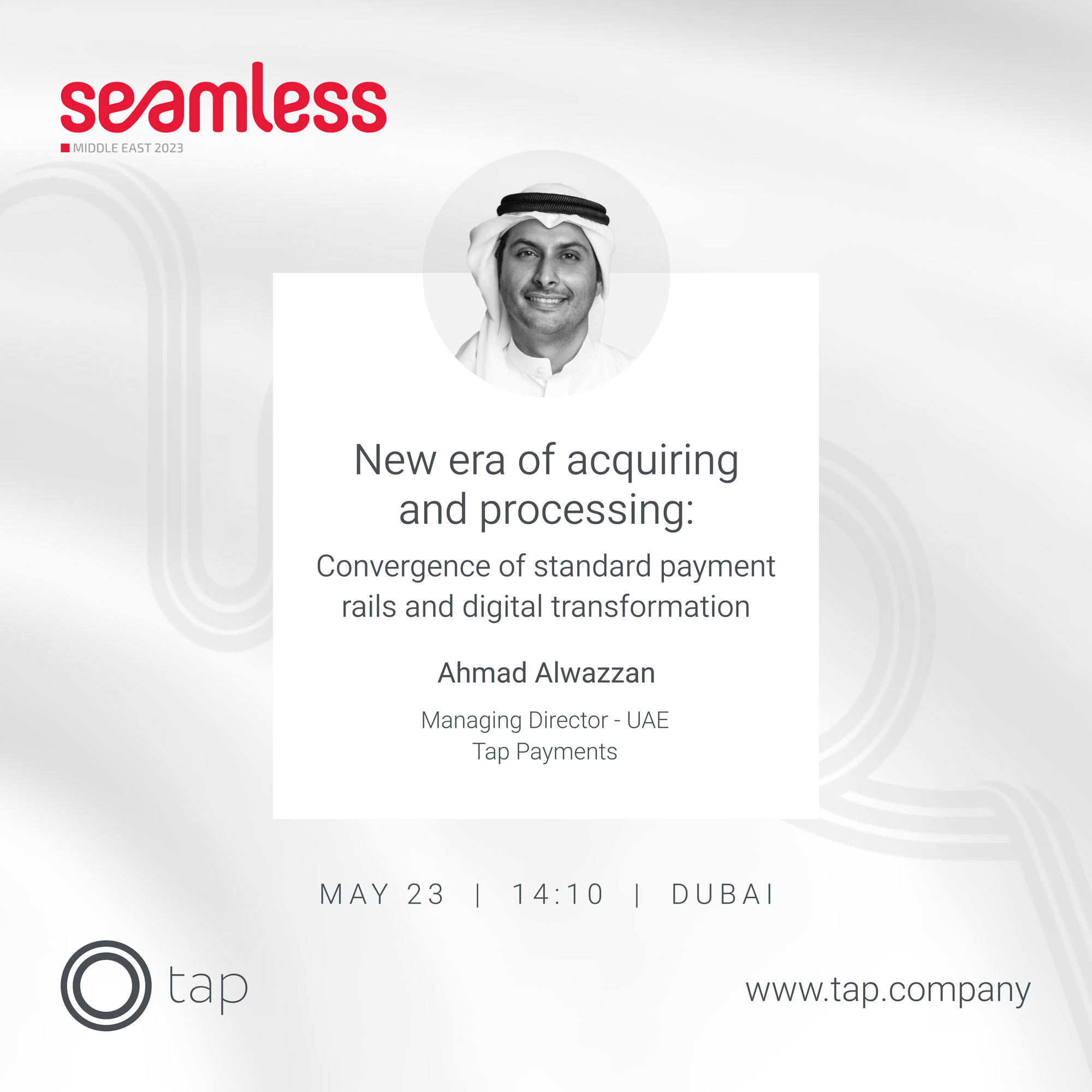 Title: "New era of acquiring and processing: convergence of standard payment rails and digital transformation"
Date & Time: May 23, 14:10
Stage: Payments Stage
How to get to #SeamlessDXB?
Getting to Seamless Dubai is a breeze with convenient transportation options. To avoid traffic and parking challenges, driving to Dubai World Trade Centre is generally not recommended. Instead, consider these alternatives:
By Metro 🚂: Hop on the red line and disembark at the "World Trade Centre" station. It's a straightforward and hassle-free way to reach the event!
By Taxi 🚕: Opting for a taxi is another convenient option. Request a taxi to Dubai World Trade Centre, and for the most convenient drop-off, head to Sheikh Saeed Halls 1-3.
With these transportation tips in mind, you'll arrive at Seamless Dubai easily and make the most of your time at the event.
---
We can't wait to see you at Seamless Dubai! Don't miss this opportunity to immerse yourself in the future of fintech and payments. See you there!
---