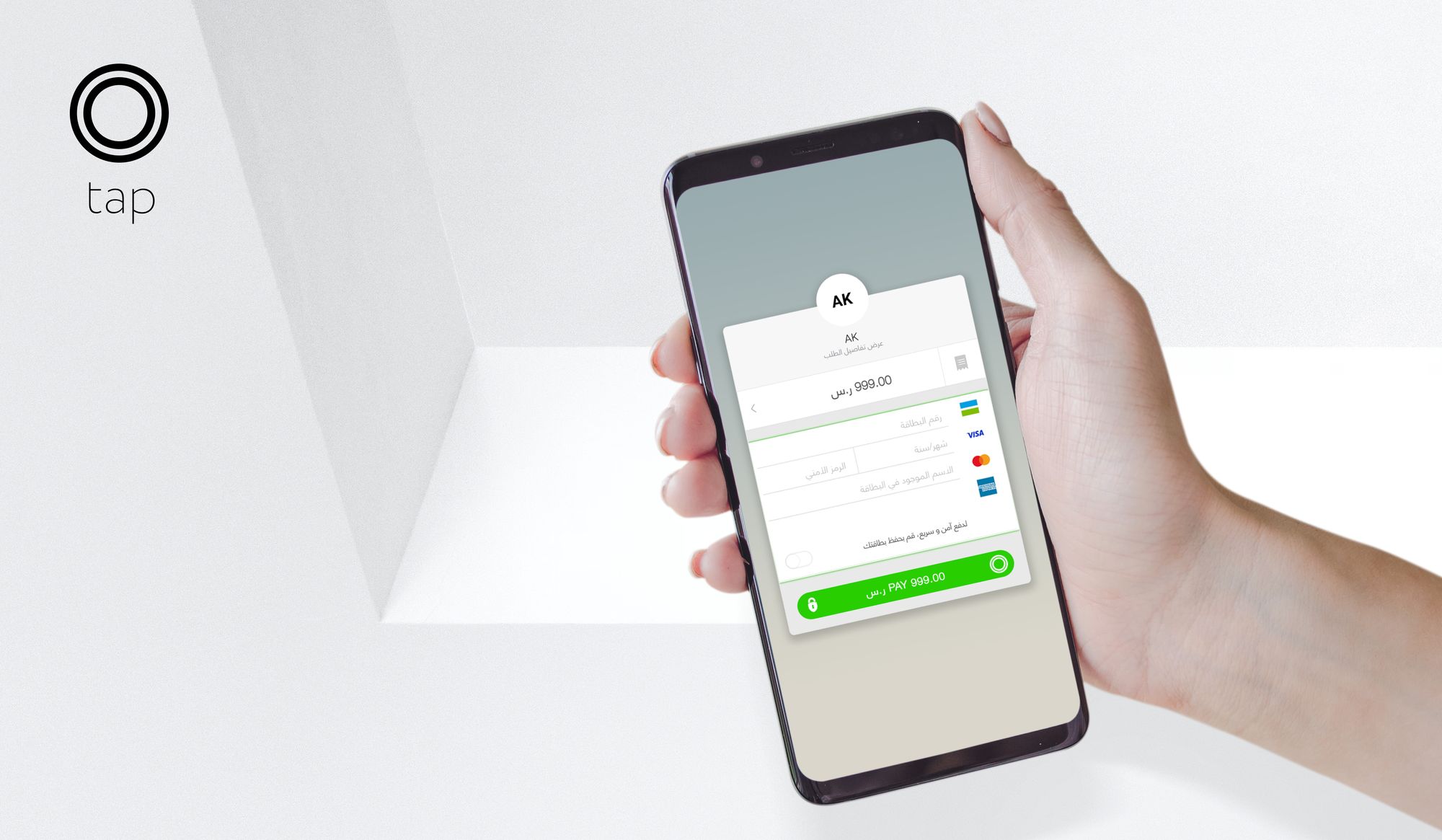 How to choose the best online payment gateway for businesses in the MENA region?
The 7 factors you must consider when accepting online payments in the Middle East and North Africa region.
One of the positive changes that Covid bought is that it forced consumers across MENA to shift to online shopping and eCommerce. Around 91% of customers in the Middle East and North Africa (MENA) region have become digital converts since the pandemic and 3 years later the number of online shoppers has only continued growing.
As such, businesses around the region are quickly moving towards the digital sphere and setting up their eCommerce website or app to sell online, which means business owners are also looking for the right payment gateway to accept payments.
What is an online payment gateway?
A payment gateway allows you to accept and process credit and debit card payments on your eCommerce store. Think of it as your online cash register!
Choosing the right online payment gateway is crucial in ensuring a seamless transaction process for your customers, streamlining your payment operations, and reducing costs. It's also important in increasing customer satisfaction and building trust in your brand, ultimately leading to increased sales and growth for the business.
Since we've already spoken about the importance of understanding the fragmented payment landscape within the GCC region and enabling the payment methods that your customers love, let's look at some of the other factors you should consider when you're thinking about accepting online payments for your business.
Your Guide to Finding the Best Online Payment Gateway for Your Business
1. Ease of Setting Up
If you're just starting out and want to set up an online store quickly, the easiest way would be to create your website on internationally known eCommerce platforms like Shopify and WordPress or regionally based eCommerce platforms like Zid, Zyda, Salla, Zoho, and many others.
A lot of payment gateways have plugins for easy integration with eCommerce platforms, so setting up a payment gateway can be as simple as setting up the relevant plugin to enable access to the payment gateway.
So, if your website is built on an eCommerce platform, the first thing you should do is to make sure that the payment companies you're looking at have a plugin for that platform.
However, If you have a custom-built website or a mobile app, you can still have a fairly easy integration process if the payment company has various integration tools meeting your preferred checkout experience needs such as Web Libraries, Mobile SDKs, or APIs.
These kits and integration tools make it easier for your developers or programmers to integrate and connect to your payment gateway so that it's one less thing to worry about when setting up your online store.
2. Flexible Banking Options
When setting up a payment gateway in the MENA region, you need to make sure that the payment provider will be able to link it to the bank account of your choice because many of them might not.
You may also need to have a separate contract with the bank of their choice causing you to be in constant communication with two parties for any inquiries in the future when it comes to your eCommerce financial operations.
Working alongside all banks within the GCC and the MENA region, Tap Payments is one of the only payment providers in the Middle East that handles settlements to any bank account of your choice within multiple countries without any additional contracts with the bank.
This means with a single contract with Tap Payments, you can start accepting online payments and receive them to any bank account of your choice.
Unlike most other payment companies, Tap Payments is able to perform activities like financial clearing and settlements directly to bank accounts since it is a Fintech operating under financial regulatory supervision in multiple countries and regulatory jurisdictions. Having these necessary licenses is important to perform such financial activities in a secure, protected, and trusted way for your business.
Working with a payment provider that is properly regulated and can perform financial activities as permitted means that you as a business also have the flexibility to switch between banks and bank accounts easily, at any point, if you need to!
3. Payment Methods Available
As mentioned in our post about the payment landscape in the Middle East, when selling or expanding to the GCC region you need to consider the preferred local payment methods of the countries you look to serve and the possibility of these payment methods being supported by the payment gateway.
According to Visa, 40% of consumers stated that offering a wider range of payment options would give them the confidence to complete more online purchases.
Ensure that the local payment methods of the countries that you operate in, such as mada, KNET, and Benefit amongst others can be enabled as needed.
4. Online Security
When it comes to online payments, you always need to make sure that it is 100% secure for both yourself as the merchant and your customers.
While a typical MENA shopper uses online payments to purchase with well-established eCommerce players, the same shopper will choose to pay cash-on-delivery when shopping with regional players.
This is mainly because of a lack of trust. One way to overcome this is by ensuring that you select a payment gateway with a robust security framework in place that reduces risk levels for merchants as well as protects the consumer's sensitive card details. Emphasizing these security features within the eCommerce platform will help motivate the customers to make the final leap to checkout.
As such, the payment gateway you choose must comply with industry standards and regulations, such as the Payment Card Industry Data Security Standard (PCI DSS).
PCI-DSS is a system of rules put in place by the PCI Security Standards Council, originally formed by American Express, Discover Financial Services, JCB International, MasterCard, and Visa Inc. in 2006, to uphold security when handling card data. This council was formed to enhance security when it comes to online payments globally!
5. Protection
You also need to ensure that the payment provider you choose can protect your business from possible disputes or chargeback claims that could arise in the future so that they can be resolved quickly without hurting your business and cash flows.
This means that you need to choose a payment partner that is already connected to your bank so that they can deal with the banks directly on your behalf and resolve these disputes quickly without any involvement from your end.
6. Support
Things can always go wrong but when it's about your money, you need immediate support to have it resolved quickly for your peace of mind. This is why when looking for payment gateways and providers, you need to consider the level of support that they can give you as well.
When faced with an issue, you don't want to be stuck waiting for a response by email or struggling to get ahold of their support number.

7. Rates
You also need to make sure that you are aware of exactly how much you'll be charged to avoid any nasty surprises in the future.
When using a payment gateway, the cost generally comes in 3 formats: set-up fees, monthly fees, and/or transaction fees.
To find the plan that's most suitable for your business, consider the value and the volume of your sales per month. If the value of each transaction is generally quite high, you should look for payment gateways or price plans with lower transaction rates. If you have a seasonal business, you should look for payment gateways without a monthly fee so that you're not charged for months that you're inactive.
An Easier Way to Collect Online Payments
You may not even need a payment gateway at all!
Social commerce is a growing trend in the MENA region, where social media platforms like Instagram, WhatsApp, and Facebook serve as the primary channels for marketing and sales. If your business operates in this model, you may not need a full-fledged payment gateway for your website. Instead, you can consider invoicing solutions.
With invoicing apps, like goCollect by Tap Payments, you can send payment links through various platforms such as email, WhatsApp, Instagram, and Facebook and easily accept online payments. In this case, you may not need a website or a payment gateway at all, just simply download the invoicing app, create an account and you're good to go!
---
In conclusion, if you're setting up an eCommerce website, selecting the right online payment gateway for your business in the MENA region is critical to ensuring seamless transactions, streamlined payment operations, increased customer satisfaction, and overall business growth.
When choosing a payment gateway, consider factors such as ease of setup, flexible banking options, available payment methods, and online security. By taking these factors into account, businesses can ensure that they select a payment gateway that meets their specific needs and provides a secure and reliable payment experience for their customers.
Our payment experts can help your business unlock its growth potential and create the right payment strategy for businesses selling online in the GCC and MENA regions. Contact our team today through phone, email, or even the live chat available on our website for instant support!

---