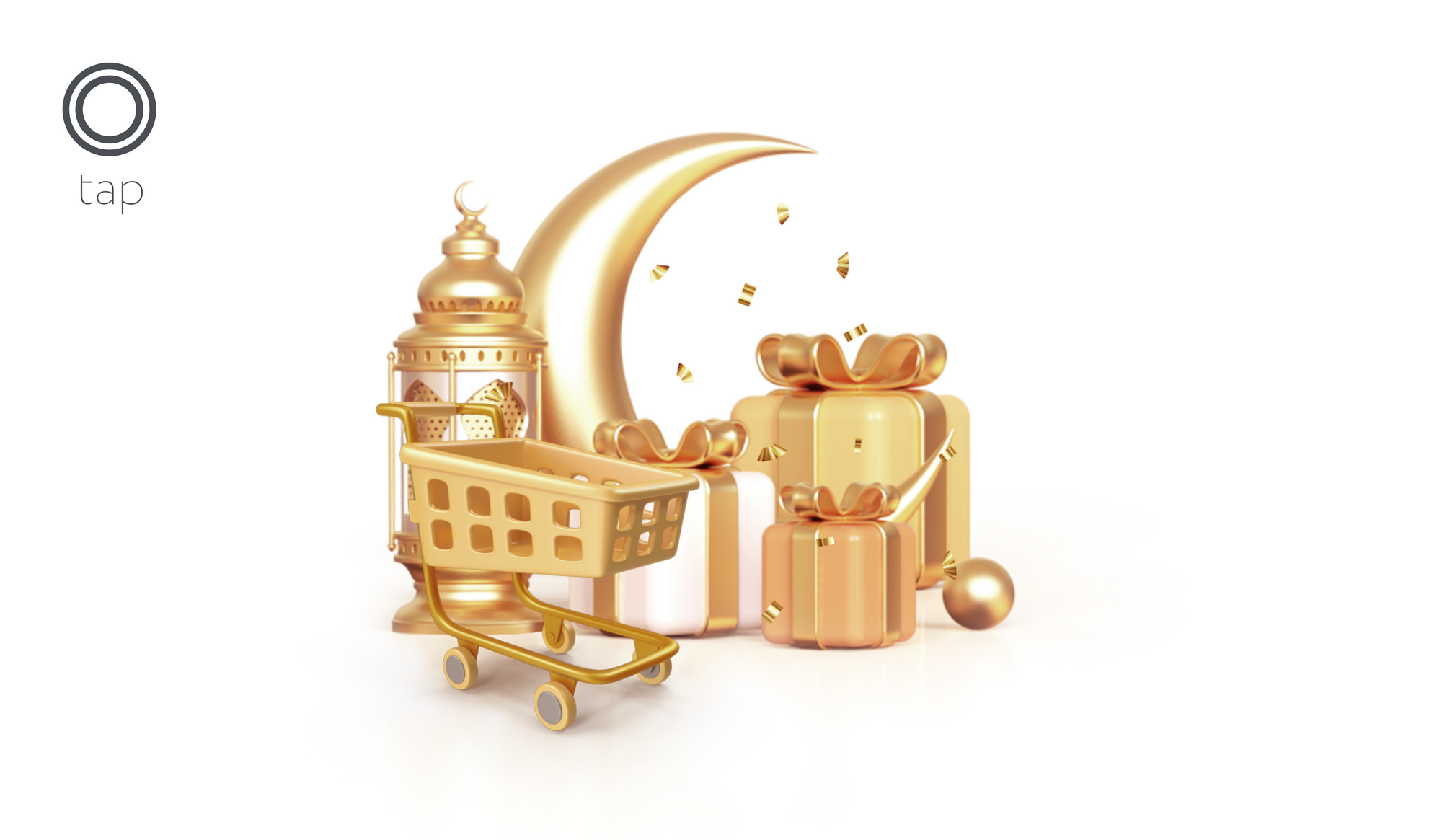 Maximize your Ramadan sales in MENA: Strategies to stand out and skyrocket revenue
The Middle East and North Africa (MENA) region is expected to experience a surge in retail sales during Ramadan, with projections of $66 billion in revenue this year. For small businesses, this represents a significant opportunity to capitalize on the trend and increase their sales.
With the right preparation and strategy, businesses can meet the needs of customers and offer products and services that align with their preferences and values, ultimately driving revenue growth.
Ramadan: the shopping season in MENA
Ramadan is a special time for Muslims around the world, and for small businesses in MENA, it presents a unique opportunity to connect with customers and drive sales. However, to fully capitalize on this opportunity, businesses must understand the changes in customer shopping behavior during Ramadan and take steps to prepare accordingly.
The region's young and growing population, high disposable incomes, and popularity of online shopping are expected to drive the increase in retail sales during Ramadan. Small businesses can leverage this trend by focusing on meeting the needs of their customers and providing a superior shopping experience.
In recent years, there has been a significant increase in shopping during Ramadan, with 67% of users shopping more on TikTok alone. This highlights the potential for small businesses to reach their target audience and generate increased revenue during this period.
1. Win Over Ramadan Shoppers: Offer Fast Shipping and Lower Prices to Boost Sales
If you're looking to boost sales during Ramadan, it's important to understand what shoppers are looking for. Recent research shows that while 84% of shoppers in Saudi Arabia typically buy from only a few retailers during Ramadan, an inconvenient shopping experience can lead them to switch brands. To attract and retain customers, consider offering faster shipping and lower prices.
In fact, 42% of consumers in the kingdom are willing to try a new brand if it offers faster shipping, while 33% are attracted to less expensive products.
To capitalize on this, consider implementing remarketing or retargeting campaigns on video and display ads. These personalized ads target customers who have visited your site before, delivering messages that are tailored to their interests and preferences.
By highlighting the benefits of buying from your brand, such as speedy delivery, new stock, and discounts, you can alleviate any potential pain points and encourage customers to choose your brand over competitors. With these strategies in place, you can increase your sales during Ramadan and beyond, while providing a superior shopping experience to your customers.
2. Timing is Everything: When to Advertise and When to Hold Back During Ramadan
When preparing for Ramadan, timing is crucial to take advantage of the shift in customer behavior. To adjust your strategy accordingly, keep in mind some important times:
Late-night impulsive purchases: With people staying up late during Ramadan, they are more likely to make impulsive purchases between 2 am and 4 am. This presents an excellent opportunity to advertise your products and send notifications to your customers.
Iftar time (when Muslims break their fast): Since people fast during the day, iftar time becomes a special time of the day during Ramadan. Depending on the time zone, the time right after Iftar could be a good time to advertise your products and promotions.
Last week of Ramadan: As many people travel during the last week of Ramadan to celebrate Eid with their families, you may see a decrease in sales during this time.
Night time: Avoid advertising during Tahajjud time, which is a special time for prayer during Ramadan late at night, and night time in general, when many people gather with their families, to ensure respect for this important religious observance.
3. Providing a Seamless Shopping Experience: The Key to Higher Sales During Ramadan
During Ramadan, customers can become more impatient and irritable due to being busy and fasting. Therefore, it's crucial to provide a seamless shopping experience to avoid cart abandonment. Ensure your eCommerce website or mobile app is easy to navigate, loads quickly, and has a secure payment process that accepts all the payment methods your customers prefer and trust, such as Apple Pay or made.
💡
Optimizing your online store for mobile devices is vital, as the majority of customers rely on their mobile devices to shop and stay connected with their loved ones during Ramadan.
If you're using an eCommerce platform like Zid, Zyda, or Shopify, make sure it's mobile-responsive and provides a seamless shopping experience over mobile devices. By doing so, you can reach more customers and increase your sales potential.
You can also help your customers complete their purchases with confidence in Ramadan by providing excellent support.
Live chat support is an effective way to guide your customers through any issues that may arise, but even if you don't have this feature, you can still prepare for possible questions and requests with pre-written email templates, FAQs, or set up instant-reply messages using platforms like WhatsApp Business.
4. Boost Brand Awareness This Ramadan with Online Quizzes and Games
To capitalize fully on the festive spirit of Ramadan, align your promotions with the theme and emphasize products and services that resonate with this special time of year.
Ramadan presents a unique opportunity to connect with your audience through online quizzes and games, as people highly engage with online content during this month. Consider running interactive quizzes or games with a Ramadan twist and offering exciting prizes to the winners.
This not only deepens the bond with your customers, but also boosts brand awareness. The numbers speak for themselves:
One study found that 50% of respondents in KSA spend 1-3 hours online on their smartphones and 48% of them state they spend 30 minutes to 2 hours playing mobile games daily.
According to a report, games revenue in the MENA-3 region (Saudi Arabia, United Arab Emirates, and Egypt) is projected to soar from $1.76 billion in 2021 to a whopping $3.14 billion in 2025, with the number of gamers expected to jump from 65.32 million to 85.76 million.
Twitter has found that existing gamers in the wider MENA region spend a remarkable 35% more time gaming during Ramadan.
When crafting your marketing campaigns for Ramadan and Eid, proven to be highly effective are compelling long-form content and campaigns centered around storytelling. This is the ideal time to focus on web series, tutorials, and video ads that revolve around the cherished values of Ramadan, such as family, community, forgiveness, patience, and kindness, to create an emotional connection with your audience and drive sales.
With the right strategies in place, make the most of the Ramadan season, create memorable marketing campaigns that captivate your audience, and elevate your brand to new heights.
5. The Importance of Charity and CSR During Ramadan
During Ramadan, it's important to give back to the community through charitable initiatives. Consider organizing charity drives or donating a portion of your sales to a charitable cause. This not only benefits the community but also boosts your business's visibility and reputation. To engage your audience and attract new customers, you can also hold giveaways or contests on social media.
One great example of a successful CSR campaign during Ramadan is "Pizza for Good" by Dominos KSA. This initiative was launched in 2019 and has been highly effective, allowing customers to order a Margarita pizza for SAR 1, while Dominos matches it with a pizza donation to those in need. In 2019 alone, a remarkable 100,000 donated pizzas were distributed, making this campaign a staple for Dominos KSA every year, including this year.
---
In conclusion, Ramadan presents a unique opportunity for small businesses across MENA to connect with their customers and boost their sales. Here are 5 key takeaways from this post:
Ramadan sales in MENA are expected to generate $66 billion in revenue this year, providing a significant opportunity for small businesses to increase sales.
Offering faster shipping and lower prices can attract and retain customers during Ramadan.
Timing is crucial during Ramadan, as impulsive purchases are more likely to be made between 2 am and 4 am, and breakfast time becomes a special time of the day.
Providing a seamless shopping experience, including a mobile-responsive eCommerce platform and reliable support, can prevent cart abandonment and boost sales.
Aligning promotions with Ramadan and running interactive quizzes or games can boost brand awareness and deepen customer bonds.
---