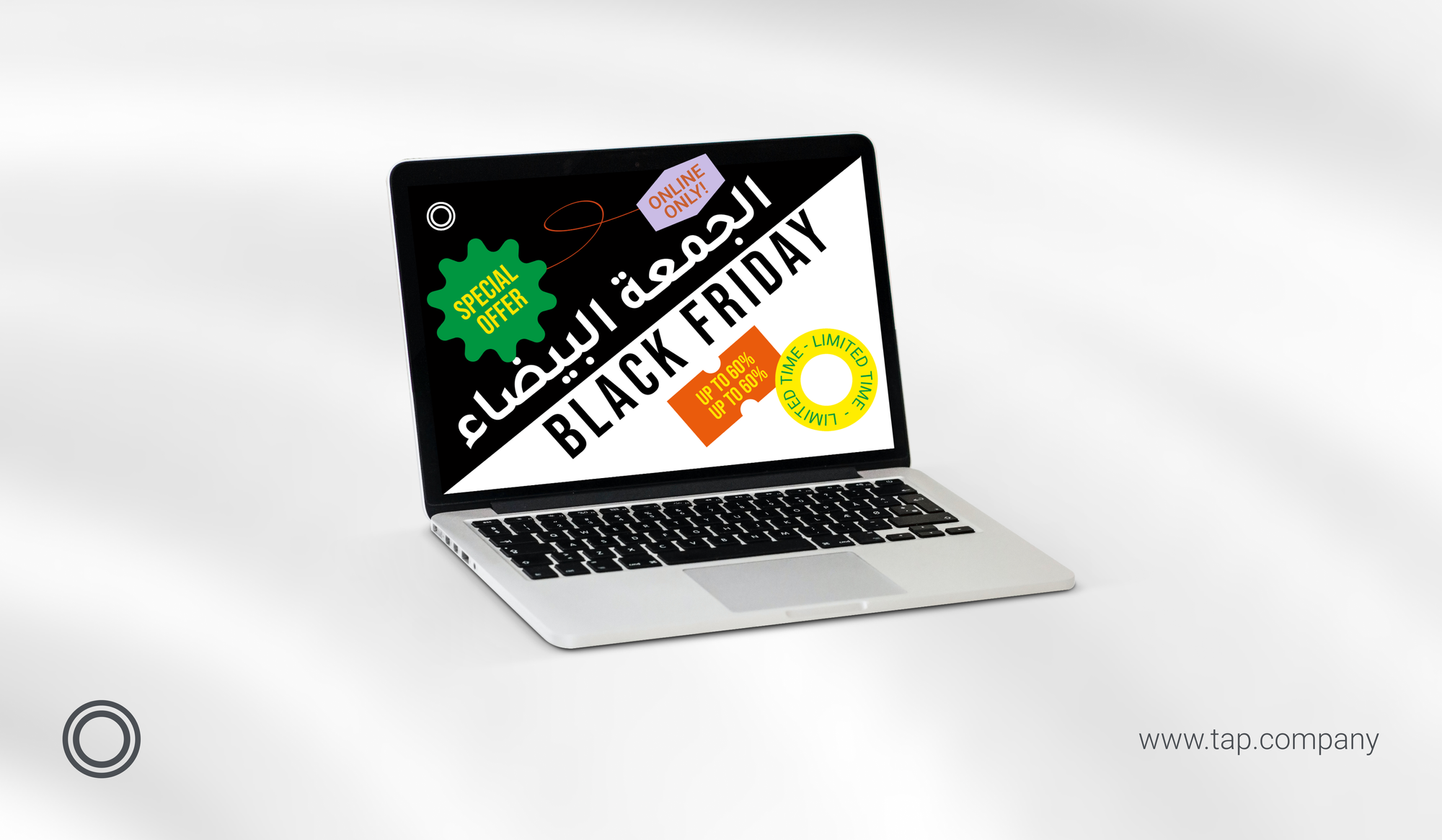 Black Friday online shopping trends across MENA
Consumers in the UAE, Saudi Arabia, and Egypt are among the most eager to check out Black Friday deals compared to Brazil, the UK, and the US.
Black Friday is one of the most popular shopping holidays globally.
Black Friday, the day after Thanksgiving in the United States, is considered to be the beginning of the holiday shopping season. On this day, all businesses offer great deals and discounts on a variety of products to suit every shopper. Black Friday started targeting offline shopping initially, with the following Monday, also called Cyber Monday, exclusively for deals and discounts in online stores.
Today, with the growth of online shopping in MENA and a greater preference towards omnichannel shopping experiences, Black Friday & Cyber Monday have merged into a week of deals both online and offline!
In MENA we have White Friday
In MENA, you may have also heard of White Friday. This North American holiday was renamed White Friday in Muslim countries because Friday is considered one of the holiest days for Muslims and white is a symbol of peace and purity.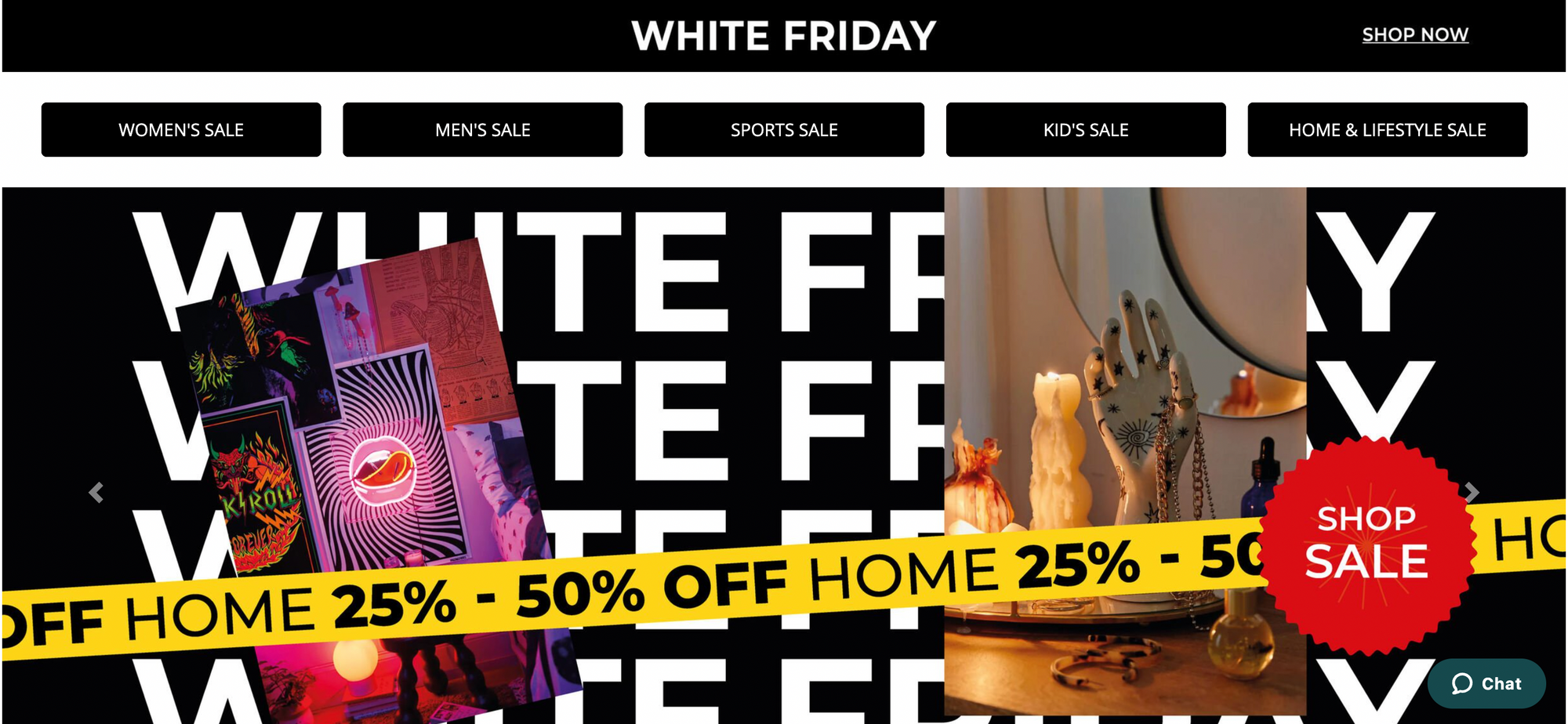 This term was coined in 2014 by Ronaldo Mouchawar, the Co-Founder and CEO of the online eCommerce website Souq.com (now acquired by Amazon) when he saw how Americans loved these special deals and discounts and thought of bringing this to the Arab World.
Whatever the name, this weekend usually holds some of the biggest deals and discounts and is the time when people do most of their holiday shopping.
MENA online shopping trends
Black Friday offers a great opportunity to increase your sales and finish the year strong.
5 Black Friday marketing strategies
1. Optimize your social media posts
Considering the extremely high mobile and internet penetration in MENA, social media marketing is one of the most effective ways to make sure your Black Friday deals are seen by your customers.
No matter what platform you're active on such as TikTok, Facebook, Snap, or Instagram, make sure you post about the deals you're running.
Click here for a few tips to ensure you're bringing your A-game to social media marketing
Use hashtags:

hashtags are a great way to reach new people on TikTok. Use relevant hashtags on your videos and in your profile so that people searching for Black Friday, White Friday or Cyber Monday deals can find you easily such as #Tiktokmademebuyit #FYP #onlineshopping on Tiktok and #blackfridaydeals on Instagram.




This

tool

can help you find relevant hashtags.

Engage micro-influencers:

Collaborate with niche and relevant influencers depending on the markets you're promoting in and the industry your business is based in. For instance, if you're a fashion business, use influencers focused on fashion rather than sports.

Run a contest or giveaway:

running a contest or giveaway is a great way to generate buzz around your products and get people talking about your brand. Plus, it's fun!

Monitor Your Social Mentions:

be sure to keep an eye on your mentions so you can quickly respond to any questions or comments people have about your product.
2. Run targeted social campaigns
Alongside organic social media posts, you should also look into putting aside a small budget to run some sponsored ads.
💡
When sponsoring an ad using Meta Business Manager (for Instagram & Facebook) or X Ads (for X), you have a lot more flexibility to target the ad to the ideal audience, filtering them out by interests, demographic, location, or even keywords.
This will ensure that your ads stand out in the midst of all the other black Friday deals and are viewed by potential customers.
Since the performance of a sponsored ad can be tracked, this always gives you valuable data and insight that you can use to run better campaigns in the future!
3. Content is king but video rules supreme
With the growth of TikTok, Youtube Shorts, and Reels, people consume more content in short video formats. Create some short video content for Black Friday showcasing your products and explaining why they're such great deals. This is a great way to get people interested in your products and services.
Data from Google shows that, in 2021, searches for videos related to product reviews increased by 2.6x. This shows that consumers watch videos to help them make purchasing decisions! This is also further supported by the data from Ipsos showing that 80% of customers usually watch videos related to the products they want to buy.
4. Deliver a seamless online purchasing experience
With the growth of online shopping in MENA post-covid, customers now expect a seamless shopping experience to complete the purchase. Some ways you can optimize your business to ensure this is by:
Offer a frictionless checkout experience: Customers need to be able to purchase easily in the payment method of their choice without any delays at checkout. Enabling Apple Pay or Google Pay is a great way to do this since it allows customers to pay securely with just one click.
Flexible payment options are important: With the growth of BNPL across the Middle East, it shouldn't be a surprise that MENA online shoppers are looking out for flexible payment options. Partner with BNPL providers like Tabby and Postpay to give your customers greater flexibility to pay for their orders when purchasing online.
Seamless omnichannel shopping experiences: Around 41% of respondents preferred to shop both online and in-store during the shopping season. This is mostly to view or try the products before purchasing. If your online business also has an offline presence, it's important to make sure that both are optimized for a great shopping experience. If you don't have an offline presence, you can use augmented reality to help customers make purchasing decisions.
Emphasize on security: Online shopping is still relatively new across MENA so it's more important than ever to ensure that you give them enough reasons to trust your online store. Use well-known and trusted payment partners (we've heard Tap Payments is great 😉) and have a generous refund policy to increase trust.
5. Generate new insights through social listening
If you're not using a social media listening tool, you're missing out on a valuable opportunity to engage with your customers and grow your business.
A social media listening tool allows you to track conversations about your brand across the web, so you can quickly respond to any negative sentiment or jump on any opportunities to promote your products or services.
In addition, a social media listening tool can help you boost sales by identifying potential customers and influencers who could help spread the word about your products or services. By engaging with these people, you can build relationships that may lead to increased sales down the road.
So if you're not already using a social media listening tool, why not give it a try? You may be surprised at how beneficial it can be for your business.
Here are some great tools to get you started:
Brands winning at Black Friday marketing
Shopify excels at generating excitement on social media. In addition to a weekly countdown to Black Friday, ensuring that businesses have ample time to prepare, Shopify also created a post that spotlight apps within their marketplace designed to help businesses maximize the Black Friday weekend.
Home Center's week-long Flash Sales on their website and app are designed to secure repeat visits from customers eager to snag great deals. The anticipation of discovering each day's 'Category of the Day' keeps customers consistently engaged, prompting regular checks of the app or website for the hottest deals.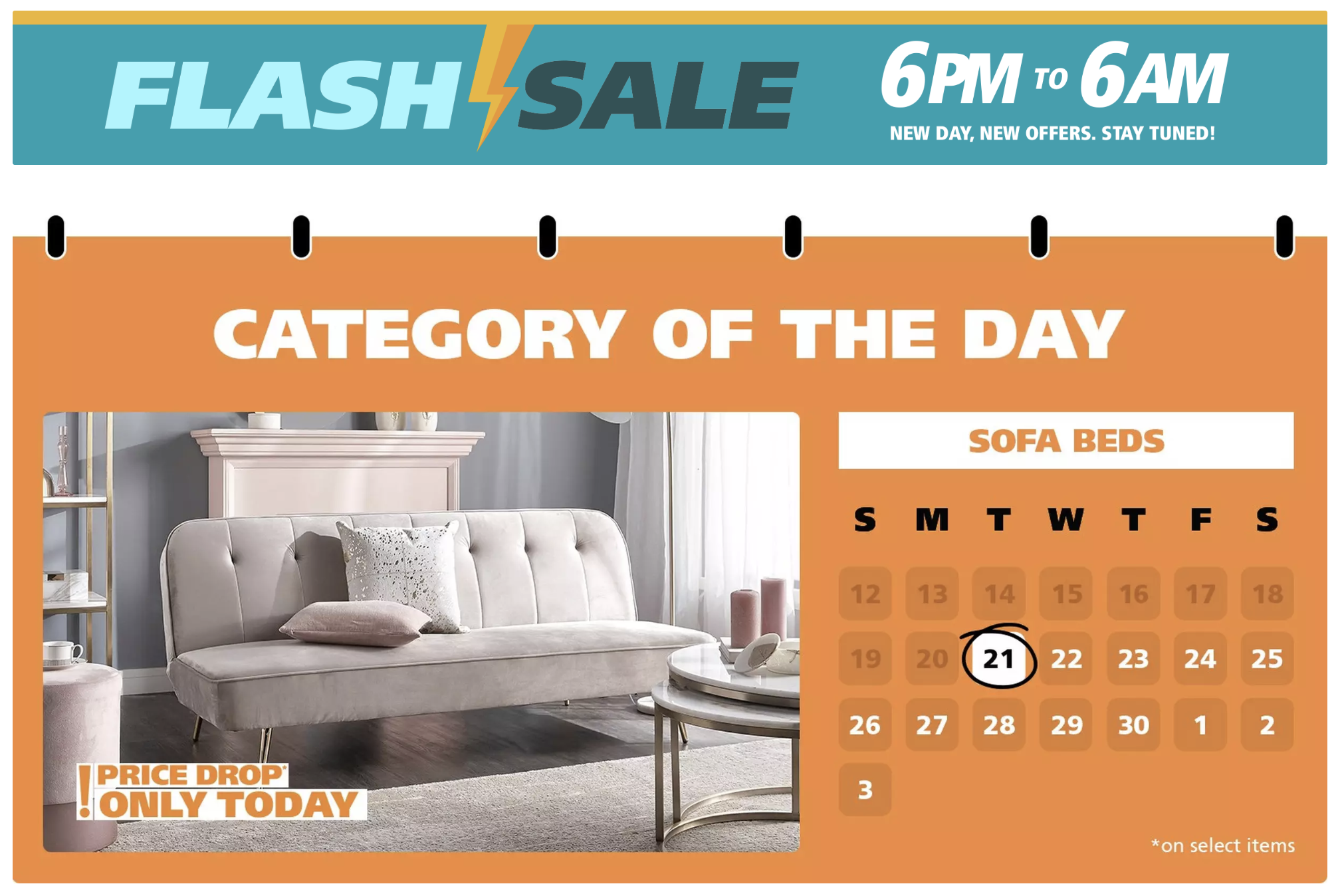 ---
Every store, whether brick-and-mortar or online, is advertising amazing deals and discounts for Black Friday and customers are actively searching for them!
So how do you stand out from the crowds?
Optimize your social media posts to get more attention and engagement
Run targeted social campaigns to reach the right audience and track your performance
Create more video content to help with purchasing decisions
Deliver a seamless shopping experience within your online store
Generate new insights to help with future campaigns through social listening
Ensure that your business doesn't get lost in the crowd and drive sales during these important shopping holidays. Get started today and boost the visibility of your eCommerce business online.
Happy Black Friday!

---