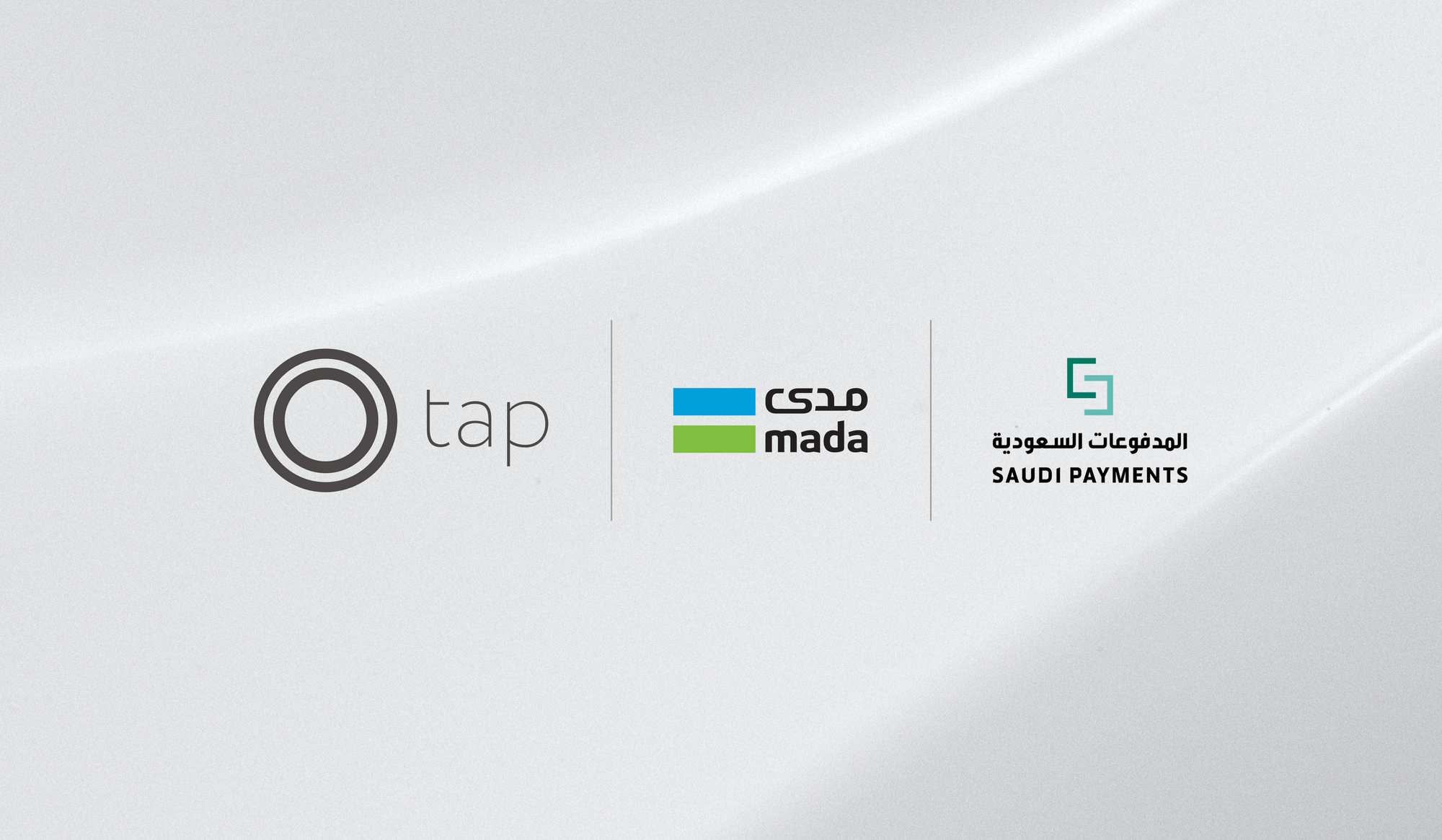 Tap Payments secures payment gateway certification with Saudi Payments
Unlocking new opportunities in eCommerce and digital payments across the Kingdom of Saudi Arabia
Riyadh, Saudi Arabia; 17th July- Tap Payments, a leading GCC-based fintech provider, proudly announces the certification of its payment gateway technology by Saudi Arabia's national domestic payment network, mada, the largest payment network in the region with over 30 million cardholders.
💡
The certification positions Tap Payments as one of the first fintech companies in the region to build its own proprietary payment gateway technology and secure certification for Saudi Arabia's national domestic payment network, mada.
This will enable businesses to leverage the latest cutting-edge payment features and technologies provided by the Saudi Payments network. Among these features is the ability to tokenize cards and securely store them for clients—a capability recently introduced by mada. This innovation streamlines checkout experiences and boosts conversion rates for businesses.
Ali Abulhasan, Co-Founder & CEO of Tap Payments stated:
"Achieving payment gateway certification from Saudi Payments is in line with the Financial Sector Development Program (FSDP) which is a key part of the Kingdom's 2030 Vision and a step toward having a cashless society and achieving the 70% target of non-cash transactions by 2025. Our goal is to simplify the payment process for businesses and help them grow and thrive as we grow the region together."
Market statistics show that mada, Saudi Arabia's national payment scheme, boasts over 30 million issued cards, representing nearly 90% of all payment transactions processed within the country. In Q1 of 2023, eCommerce transactions in the Kingdom experienced a 50% growth compared to the same month in the previous year.
Additionally, it is estimated that mada cardholders account for over 50% of the GCC's purchasing power and more than 35% of the entire MENA region's spending capacity.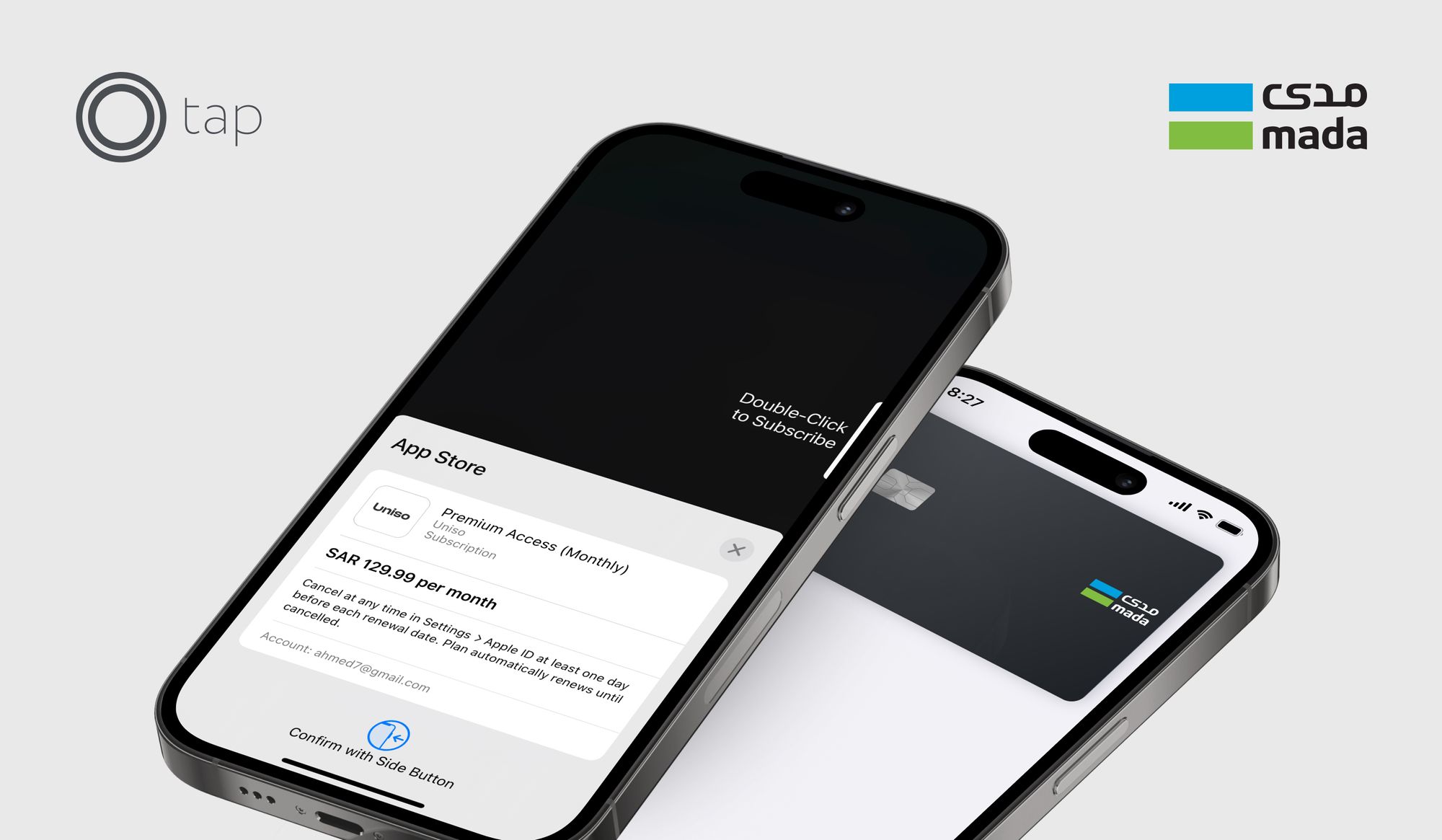 Sultan Alonazi, Managing Director- Saudi Arabia at Tap Payments stated:
"Partnering with Saudi Payments allows us to collaborate in building meaningful technologies that have a major impact on digitizing payments and elevating the payment experience for cardholders in the region. It provides businesses with the capability to roll out recurring subscription payments, and on-demand payments to evolve the transformation of digital commerce and the adoption of IOT (Internet of Things) commerce."
By offering a comprehensive range of payment options and value-added services under a single contract, businesses operating in Saudi Arabia can streamline their payment operations and strengthen their financial performance. Tap's unified approach simplifies payment processes and operations, fostering business growth.
Prior to Tap's most recent certification as a payment gateway provider for the mada payment network, the company had previously been certified as a payment technology provider and currently holds a license from the Saudi Central Bank (SAMA) as a payment institution in Saudi Arabia.
These accomplishments are evidence of Tap's dedication to delivering secure, resilient, and advanced payment products for its customers.
---
About Saudi Payments:
Saudi Payments is the national foundation of digital payments and the developer and operator of the national payment infrastructure in the Kingdom of Saudi Arabia with the aim to accelerate the transition to a society less dependent on cash, in line with The Saudi Central Bank´s strategy and the aspirations of the Financial Sector Development Program (FSDP) towards achieving the goals of Saudi Vision 2030. The entity operates under the supervision of the Saudi Central Bank (SAMA), offering secure and interoperable digital payment solutions.
About Tap Payments:
Founded in 2013, Tap Payments is revolutionizing online payments across the MENA region by connecting businesses with simple, unified payment experiences. Today, Tap powers over a hundred thousand businesses of all sizes across all industries and is growing at an extraordinary pace. Since our arrival, we've helped small and medium businesses across MENA accept payments within days with billing and operational capabilities that rival the region's largest corporations. Tap's technology products are built for businesses from the region by people from the region, who understand the realities of our markets, businesses, and customers.
---