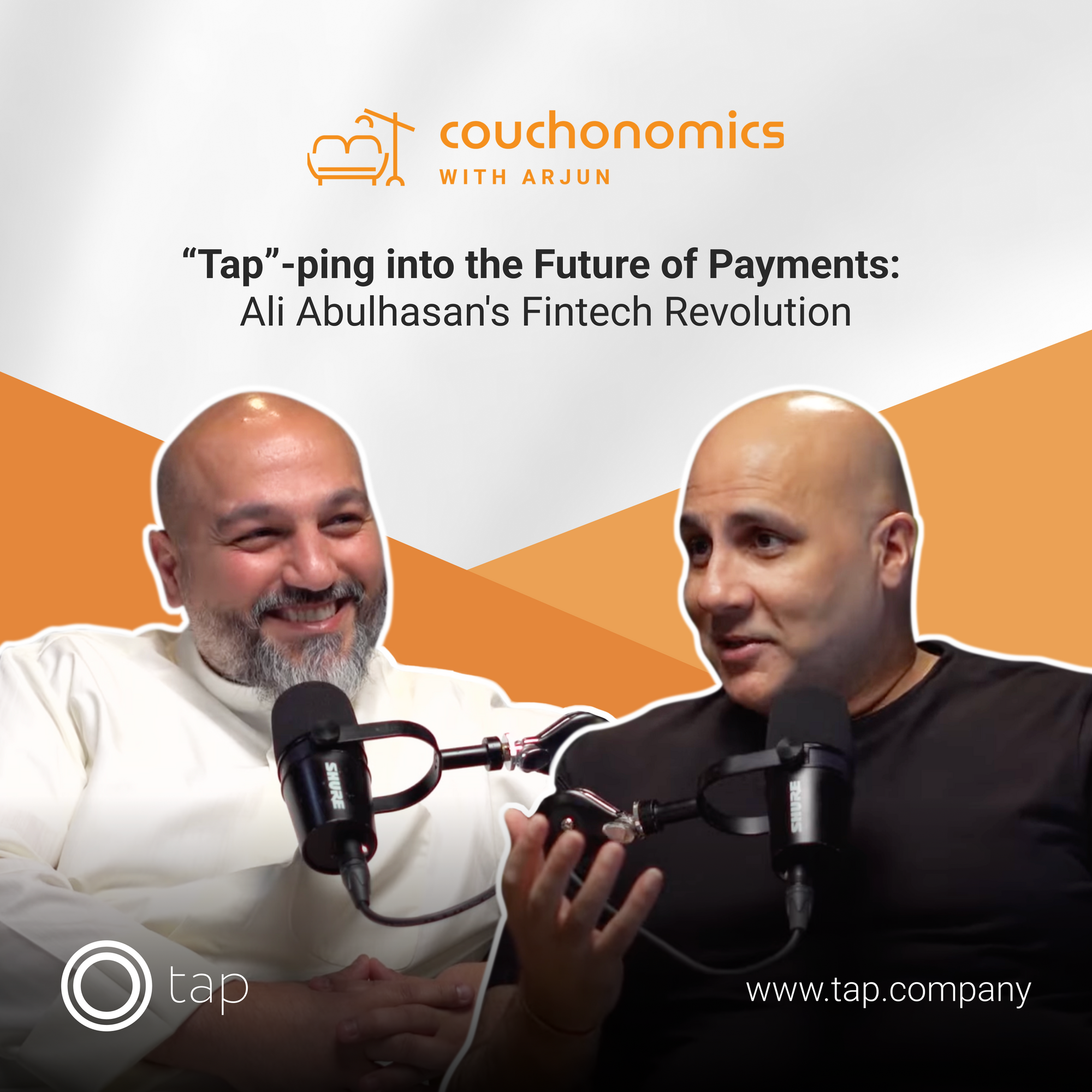 The journey of Tap Payments: Ali Abulhasan featured on the Couchonomics Podcast with Arjun Vir Singh
Recently, Ali Abulhasan, our Co-Founder and CEO was invited to speak with Arjun Vir Singh on his highly insightful Fintech podcast Couchonomics.
In this conversation, Ali Abulhasan unveils the very foundation upon which Tap Payments was built - our mission. Gain a deeper understanding of how our unwavering commitment has shaped our journey over the years and delve into the dynamic payment landscapes of the MENA region as Ali provides expert insights into the ever-evolving industry.
Ali also speaks about emerging payment trends, transformative technologies, and disruptive fintech innovations that are set to revolutionize the way we transact.
This is definitely an interview you don't want to miss. Watch it here!
---