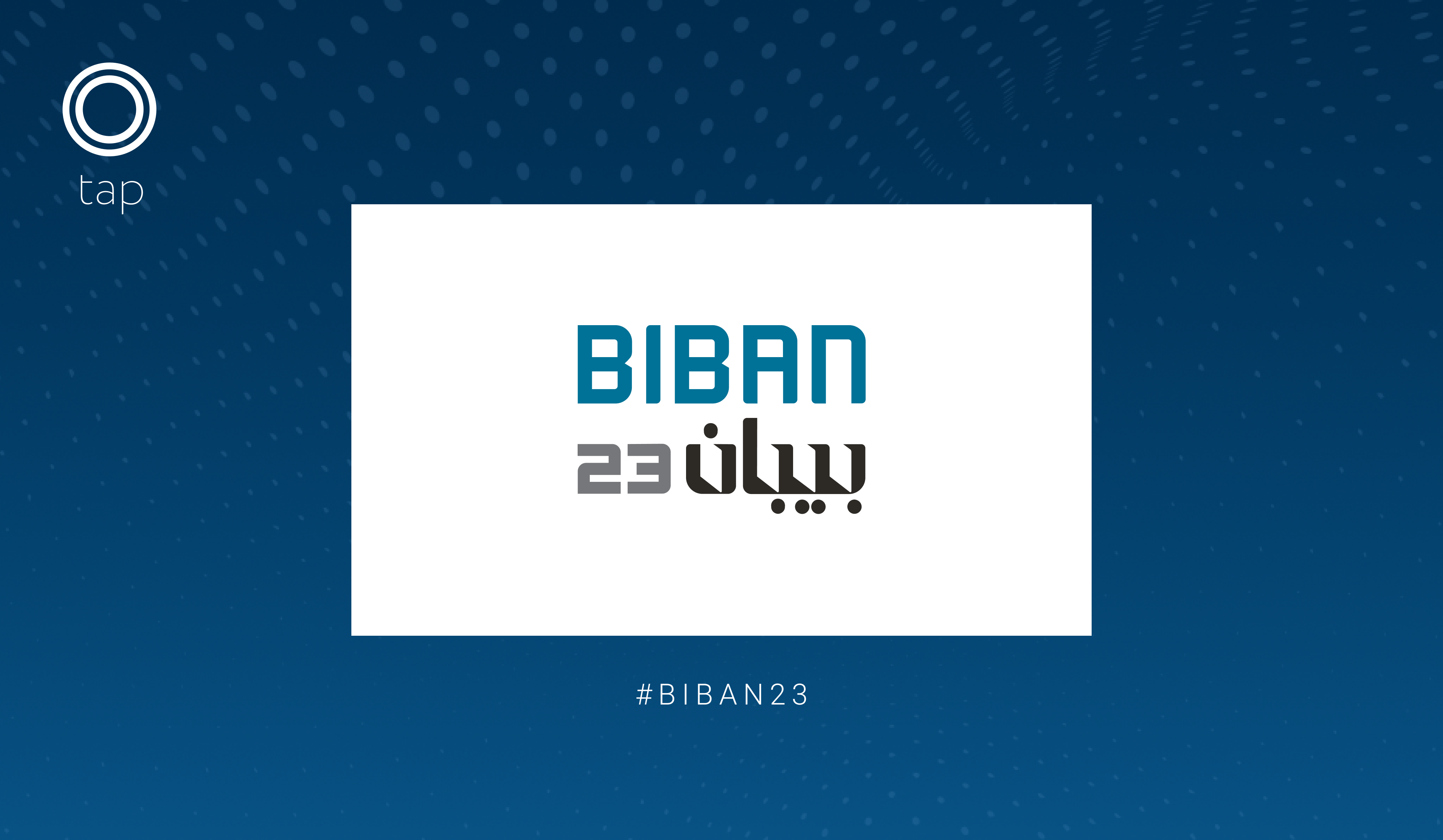 Discover the ultimate networking hub for entrepreneurs and SMEs at #Biban23 in Saudi Arabia
Tap Payments is always keen on supporting events like Biban that foster the development of the economic ecosystem in Saudi Arabia
#Biban23 is one of Saudi Arabia's biggest SME and entrepreneurship events, organized by Monshaat. With more than 105,000 attendees from all over the world, Biban brings the private and public sector together under one roof to bring to life extraordinary business ideas and opportunities
The motto of Biban this year is "Fostering Tangible Opportunities" and it looks to be one of the biggest events this year for entrepreneurs and SMEs in Saudi.
This is a great opportunity for entrepreneurs and enthusiasts to connect and collaborate. Biban brings the public and private sectors together under one roof to create a vibrant ecosystem of innovation and opportunity.
As a leading player in the world of commerce and business, we're always on the lookout for exciting new trends and ideas. And we know that Biban23 is the perfect place to discover the latest innovations, forge new partnerships, and make valuable connections that can help take your business to the next level.
So join us at Biban23 and let's build a brighter future for Saudi Arabia's economic ecosystem together!
Biban is brewing something exciting 👀
If you're looking to take your entrepreneurial dreams to the next level, you definitely don't want to miss the Entrepreneurship World Cup, coming to Biban23!
This exciting competition is set to have a major impact on the region's business and entrepreneurship scene. With a focus on attracting innovative and pioneering projects, stimulating local and foreign investments, and highlighting the Kingdom's many promising opportunities, the EWC is an incredible opportunity for entrepreneurs of all stripes.
But that's not all! The EWC is for businesses at all stages with specific categories such as Idea Stage, Early Stage, and Growth Stage, providing a platform for entrepreneurs at all phases of their journey to showcase their skills and compete for valuable prizes.
Get ready to compete for your share of an incredible $1 million in cash and/or investment at the Biban Entrepreneurship World Cup! But that's not all - the top 100 global finalists will also receive an amazing $100 million worth of in-kind support to help bring their entrepreneurial dreams to life.
Whether you're an early-stage startup or a seasoned entrepreneur, there are plenty of prizes up for grabs across all three competition stages. From tens of thousands of dollars for winners and runners-up, to a range of other exciting prizes offered at the EWC Qualifier stage, this is your chance to showcase your skills and compete for some truly life-changing rewards.
This is a timeline of the Entrepreneurship World Cup: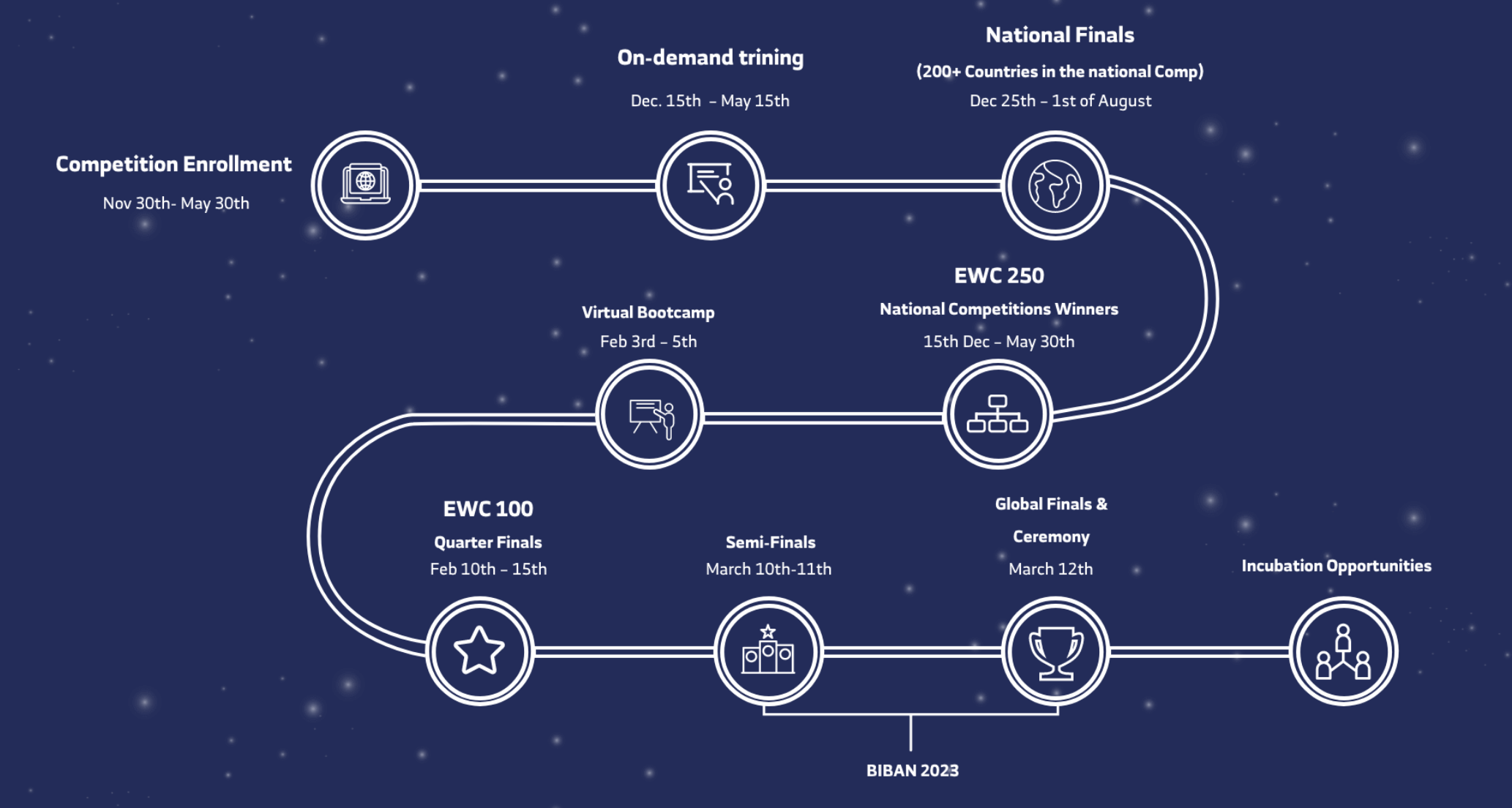 So what are you waiting for? Get ready to showcase your ideas, connect with like-minded entrepreneurs, and take your business to new heights at the Biban23 Entrepreneurship World Cup!
Hear from our payment experts at #Biban23
Don't miss out the chance to attend as many panels as you can while you're at Biban. On the 13th of March, Sultan AlOnazi, Managing Director at Tap Payments Saudi Arabia, will be speaking at a panel about "The Potential of eCommerce for Saudi Entrepreneurs"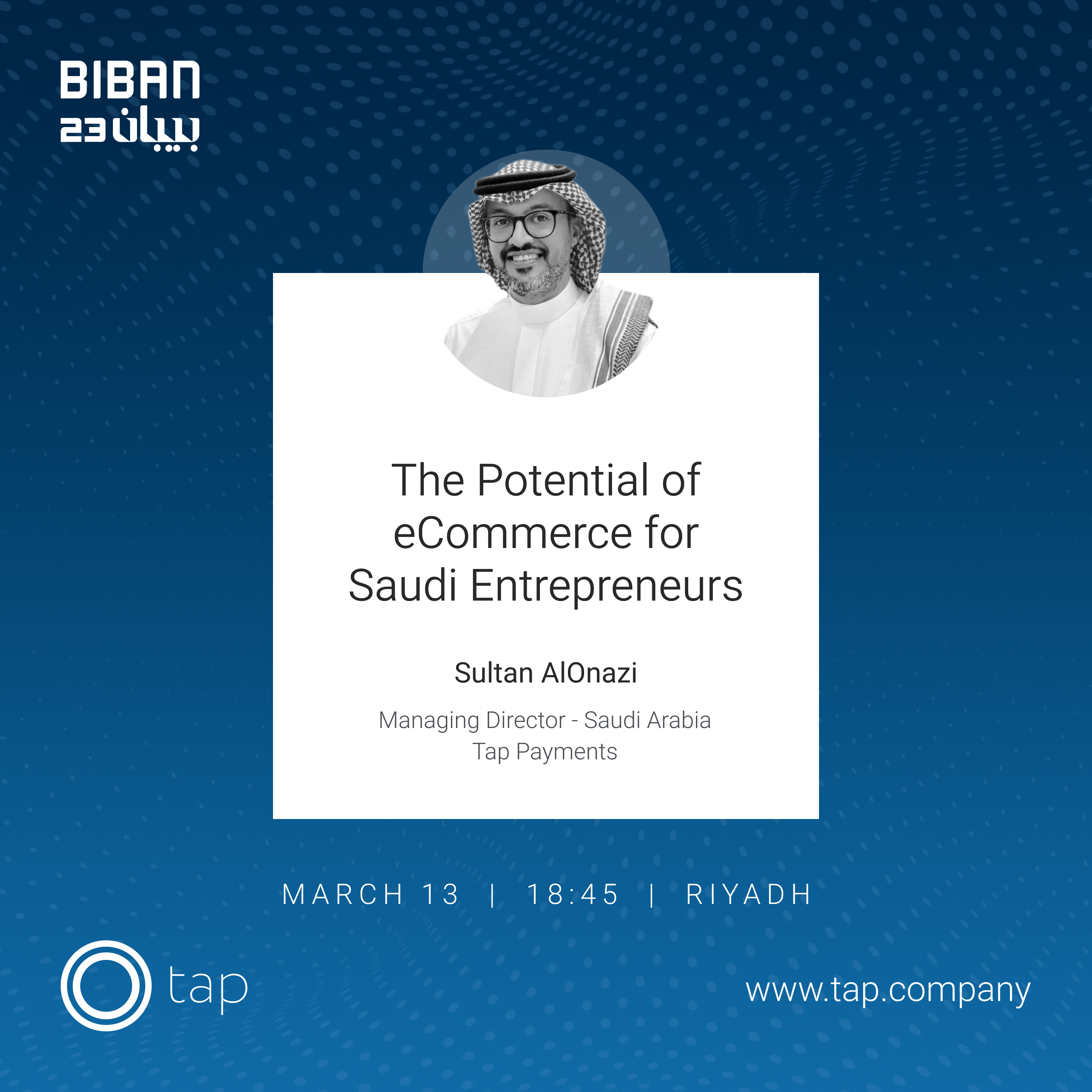 Sultan will elaborate on the expectations of eCommerce and how far it will go. He will be joined by experts from different big players in the region such as Visa, Deloitte, Quant Data & Analytics.
The panel will take place at the eCommerce Stage on March 13th at 18:45. You don't want to miss this eye-opener!
What you need to know to be there!
If you've decided to join the 100+ k attendees of #Biban23, here's what you need to know:
When: March from 9-13, 2023
Where: Riyadh Front Center for Exhibitions and Conventions
Booth #: E9, The eCommerce Door
Tickets: Register HERE
Come by and find out for yourself how we help startups and entrepreneurs scale their businesses to new heights. Our experts will be available at our booth throughout the event!
We can't wait to explore this great event with you!
---