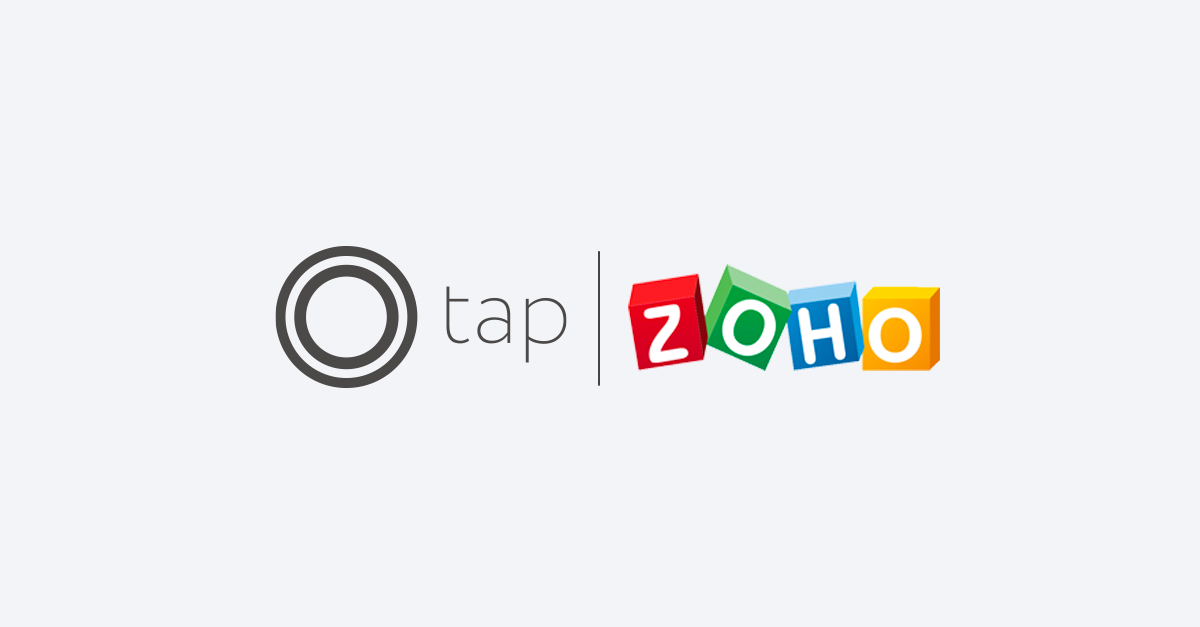 Zoho Partners With Tap Payments To Enable Seamless Online Payment Acceptance for Their 75 Million+ Customers
Tap is proud to be partnered with Zoho to empower their customers throughout their digital transformation journey.

Zoho is one of the world's biggest software companies enabling 75 million users, with 50+ apps in nearly every major business category; including sales, marketing, customer support, accounting, and back-office operations- alongside an array of productivity and collaboration tools.

Speaking about the partnership, Ahmed AlAradi, the EVP of business at Tap Payments "We are excited to announce this partnership with Zoho and enable a seamless online payment experience to their merchants and customers. Similar to Tap, Zoho is a leader in the ecosystem that can now offer their customers easy access to the MENA payment ecosystem instantly without any integration requirements."

In 2021, Zoho grew by 52% in the Middle East and Africa region, making it the second-fastest growing region for the company. The company has also established its presence in seven countries and set up new offices in Saudi Arabia, Egypt, and South Africa.

"Zoho's growth in the region is largely underpinned by local businesses realizing the power of SaaS applications, as they reap the benefits of digitizing their operations," said Ali Shabdar, Regional Manager for Zoho MEA. "The breadth and depth of Zoho's product portfolio—which includes over 50 business apps, and our unified suite, Zoho One—enables businesses to digitize every aspect of their operations without worrying about data silos or integration hassles."
Zoho's Payment Challenge in MENA
Zoho's mission has always been to help businesses with their digital transformation, yet the fragmented payment landscape within the MENA region has been a massive hurdle for businesses looking to accept online payments in these countries. Every country across MENA operates very independently, with unique local payment methods that differ from country to country. For instance, the most common payment method in Saudi is the local national debit scheme called mada. Whereas due to the mostly under-banked population in Egypt, Fawry is most commonly used there since it allows customers to pay online with cash. This means that businesses looking to accept online payment in these countries need to be aware of the popular local payment methods and be able to offer these for a seamless shopping experience.

The Solution
To solve this challenge, Zoho decided to partner with Tap Payments to offer their global customers a solution that allows them to easily accept the popular payment methods in every country across MENA that they operate in, whether that's a local, regional or global payment method. All of this with a single integration.
Businesses can also accept multi-currency payments and enable other functionalities such as BNPL options, save card features, recurring payments, and a lot more to offer a seamless shopping experience to their customers. The integration will be available across various Zoho apps, including Zoho Books, and VAT-compliant accounting software that offers e-invoicing provisions in line with local laws.

In regards to the partnership, Hyther Nizam, President of Zoho MEA said "The integration with Tap Payments will enable Zoho users to accept digital payments in a convenient, secure, and seamless way. In today's economy, a digital presence is critical for businesses to survive and thrive, and we hope entrepreneurs here will take advantage of our technology to catapult their growth."

As MENA's leading payment tech company, our mission at Tap Payments is to unify the region and to support businesses selling across the region with innovative and tech-centric payment solutions. Our payment experts can help your business unlock its growth potential and create the right payment strategy for businesses selling in the MENA region. You can contact our team through phone, email, or even the live chat available on our website for instant support!
---