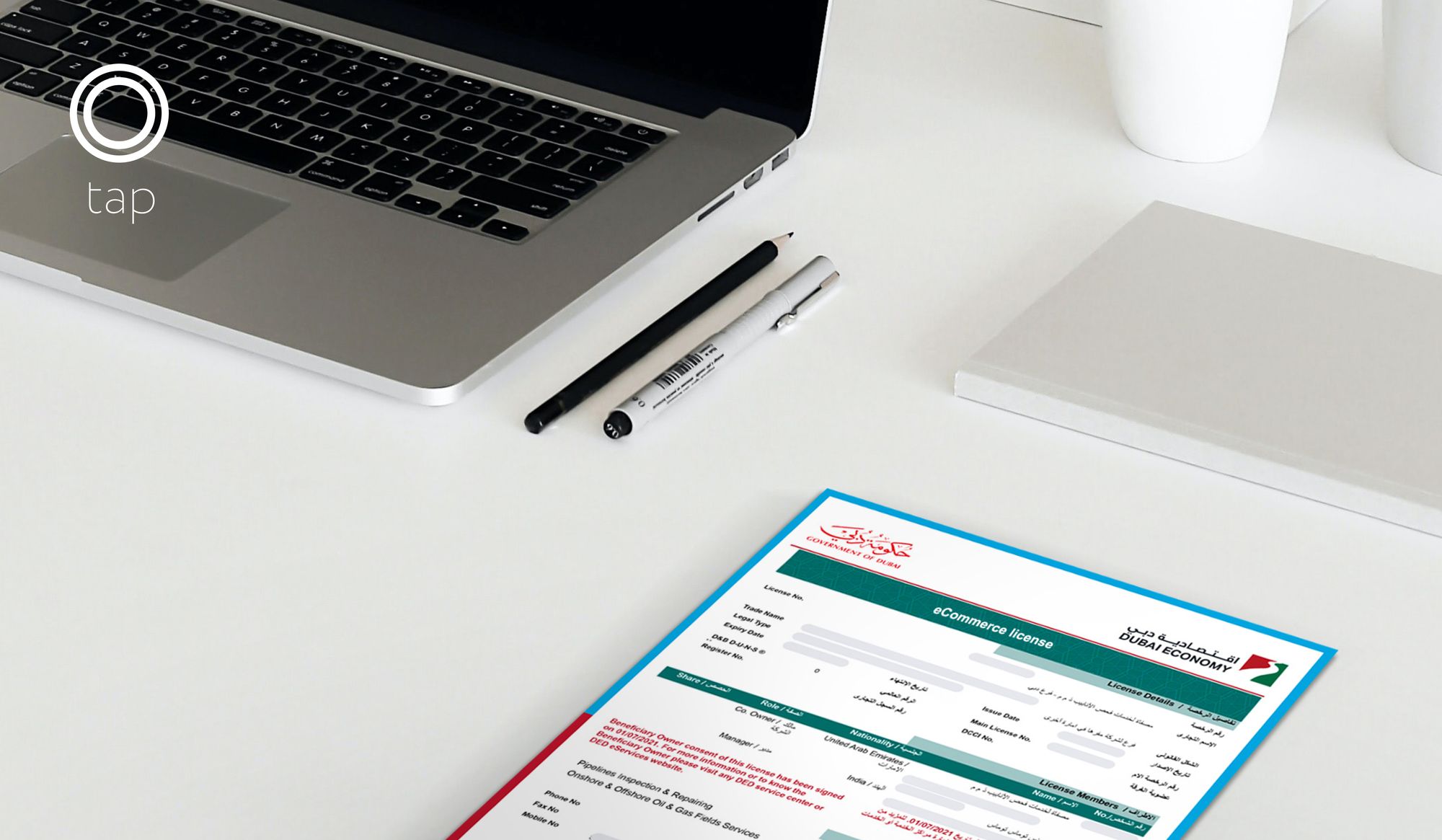 How to obtain a trade license for your eCommerce business in Dubai
Navigating the Dubai Trade License Process through the Department of Economic Development (DED) for eCommerce businesses: A Step-by-Step Guide
Dubai known for its favorable business environment, strategic location, and supportive government policies, has become a thriving global business hub. It attracts businesses of all sizes and sees the emergence of numerous locally-founded enterprises across industries.
Starting an eCommerce business here may initially seem overwhelming, particularly when it comes to obtaining a trade license. However, this process is more straightforward than it appears, especially for eCommerce ventures.
💡
Moreover, no matter the size of your company, this is an extremely important step because in the UAE you cannot accept online payments without being a licensed business!
So read on for a step-by-step guide on how to get an eCommerce license for your business.
Note: There are multiple authorities (approximately 52, to be more specific!) to obtain a trade license in the UAE. However, this article will be looking at how to get a trade license through the Department of Economic Development (DED).
Steps to obtaining an eCommerce license in the United Arab Emirates (UAE)
1. Decide on the legal structure of your business
Before deciding anything else you need to what type of business structure you want to set up: whether that's a sole owner, partnership, branch office, or a limited liability company (LLC).
2. Choose & Register your Business Name
In UAE, there is a set of naming parameters you need to follow, such as making sure it doesn't contain any foul language or controversial words and whether it's still available to be used. You'll need to get this name approved by the Department of Economic Development (DED).
3. Choose the right business activity
To apply for an eCommerce license you must also choose a business activity. There are a lot of options to choose from so it shouldn't be too difficult to find one that works best for you. The best ones to opt for are eCommerce or Selling on the Internet.
4. Choose the right license type for your business
Depending on the type of business, you need to apply for a specific eCommerce license. For instance, there are freelancer licenses, e-trader licenses for GCC nationals running home businesses, and even portal licenses for those looking to set up a marketplace.
Make sure you choose the right license for your business.
5. Choose your location
You do not need a physical office space to start an eCommerce business but you need an operating location for license purposes.
This can be in any emirates, not only Dubai. You can either choose an operating location in mainland UAE or in a free zone which comes with several added advantages such as tax liberties.
In some cases, you can also apply for a virtual office or a Flexi-desk package as an alternative.
6. Apply for your Initial Approval Certificate
An Initial Approval Certificate is a No Objection Certificate (NOC) from the DED to set up an eCommerce business in the UAE.
You can apply for this when submitting your trade name approval application. It is valid for 6 months and cannot be renewed.
7. Filling in your KYC details
When applying for the license, you'll need to submit a business license application with all the details about your business and the shareholders. It should include proof of identification, address, and social media accounts of the business.
8. Wait for Final Approval
And that's it. Now, you just wait for the final approval which usually takes about 7 working days (but could take longer depending on the complexity of your business model), if all the presented documents are in place and accurate.
9. Set up your Business Bank Account
You'll also need a bank account to get paid. Opting for a dedicated business bank account, rather than a personal account, is highly recommended to avoid any payment limitations.
Considering the wide range of banking options available in the UAE, it is crucial to carefully explore and select the one that aligns perfectly with your business requirements.
A few additional points to consider when obtaining a trade license in the UAE
Depending on the type of license you're getting and the jurisdiction you're getting it in, you may have a few extra steps to complete.
After you have obtained your trade license, you will need to register for VAT and other taxes if required.
You will also need to get a work permit for your employees and register them with the Ministry of Human Resources and Emiratisation (MOHRE).
You will need to renew your trade license annually, and keeping your business information updated with the DED or relevant free zone authority is important.
It's also essential to have a good understanding of the regulations and laws of the UAE, such as labor laws, immigration laws, and tax laws, and to consult with a local lawyer or business setup consultant for guidance.
In conclusion, getting a business license in the UAE is not as daunting as it looks.
Just follow the steps above and you can officially be a licensed business selling in the UAE, which is important if you want to accept online payments with a payment tech company like Tap Payments.
💡
TIP: If this still looks complicated, there are several agencies that can help you get your license for a fee, without any of the hassle involved.
Here are some links that could help you get started:
Get licensed in Commerce City, the first eCommerce freezone in the region: https://www.dubaicommercity.ae/
More information on setting up an eCommerce company from the official portal of the UAE government: https://u.ae/en/information-and-services/business/ecommerce
Links to agencies that will set up the license for you:
https://tradelicensezone.com/e-commerce-license-dubai-uae/?
https://flybiz.ae/
https://businessincorporationzone.ae/
---
If your business is already licensed in the UAE and you're looking to accept online payments for your eCommerce business, you can reach out to our team of payment experts by email at hello@tap.company or through the live chat available on our website 24/7. Get in touch with us and explore all the different payment methods you can enable with Tap Payments to sell successfully in UAE and across MENA.
---